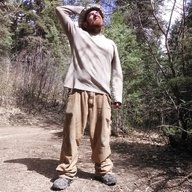 Joined

Aug 27, 2017
Messages

257
Current Location
For the other veterans out there...do you wear your dog tags?

I stopped wearing mine a couple years ago to help me mentally separate from military thinking and thinking I was still in the military, but have been considering putting them back on once I get back on the road full time.

Any thoughts on the pros vs. cons of wearing your dog tags? Like maybe it would get me some credit with authority figures as a pro, but catch some flak from some uber-left leaning activist types as a con.