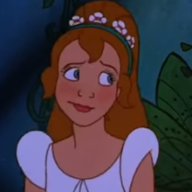 Joined

Nov 15, 2018
Messages

3
Hometown
Hello! I wanted to say, first of all, I'm glad I found this site and I'm really looking forward to all the new people that I'll meet, helping them on their journeys as well as being helped.

I'm a nineteen year old queer who just dropped out of college. I'm living on donations and the occasional freelance writing gig. I have never hitchhiked, squatted, or couch-surfed before, but I am very resourceful and organized.

My current goal is to take a scenic route through America, starting here in Chicago, going south-west, then north east in a U shape. I'm hoping to hit Santa Fe and Roswell, NM, as well as Fresno and San Francisco. Everything else is flexible. I'll probably stay a couple extra nights at places that catch my interest, I'm in no real hurry.

I'm planning to leave in six months, on May 5th. I need to wrap things up at home first because I don't plan on coming back for a while. So I'm by no means in urgent need of help, but I think this is a great resource to learn and ask questions about the journey I'm about to take, set some things up in advance if possible.

So, hi, everyone!