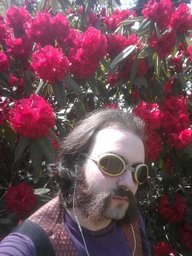 Joined

Oct 15, 2013
Messages

864
Age

25
Location
Hey, friends. I've recently started considering going the rubbertramp route. I haven't driven since I failed driver's ed as a high school freshman so obviously my first step is to (re)learn how to drive (which is probably a good idea even if I don't end up traveling by vehicle).
I checked Craigslist for vans and buses just out of curiosity and found this curious listing for a campervan:
https://seattle.craigslist.org/see/cto/5522923877.html
The owner obviously doesn't speak English as a first language but here's what I gather: they bought the van to travel around North America. They now have to go back to their country and are selling the van for cheap because of a problem with the steering wheel. I shot an email asking what the "bug on the steering wheel" was and asked about the mileage on it and got these replies:
"It doesn't have any problems to driving but it has a friction just between the hang gear bar and the steering wheel. Because the bearing which split them is broken. on the road everything is normal, but to park you have to hold the shift lever driving with one hand while you turn the wheel with the other hand, not to jump from one gear to another by friction. changing the bearing, all fixed. max 200$
this happened a week ago and did not have time to fix it, but although not serious, I think it is important to fix it.
My flight leaves on Friday from Vancouver and I'm tests for surgery on the knee before returning to Spain. the skiing accident and bearing, all within a week of returning to my country is complicating me everything. otherwise, would fix this with time and continue to sell the car at 2500$"
"I bought the car in Santa Rosa California late October 2015 and this says 47000 miles but I don't now if is second round. The engine sounds really good and I enjoy the van all my trip to whistler.
the engine sounds great and this was my great companion in the best trip of my life traveling alone, from Santa Rosa to whistler.
treat her with love and all good check with a mechanic before starting my trip, I finally realized that this car can do many km more, but after 6 months traveling and knee injury is my time to go. I spent the end of December over 1500 $ in equip, I have receipts and is all new equipment. be a shame to finish giving her low with all new equipment, and all the km that remain to be done, for not having time to sell it for medical appointments, MRI etc ... I trust more in this car, with its simplicity, my modern car in
Europe
that gives me more problems and very expensive. for me it was worth it when I decided to make this investment 6 months ago."
The included doodads look kind of pointless but if you look at the photos of the interior it looks like a pretty nice conversion. The story about the sudden sale seemed a bit iffy but the emails make me think it might be legit. Here are some questions for you car-savvy folk:
1. The steering wheel thing: truly a $200 fix or a bigger issue?
2. The only car-savvy person I know is out of town right now. If I go check out the van (or any other vehicle), what should I look for?
Thought I'd throw this out there. I know it's kind of dumb to look for a vehicle when I'm not yet able to drive but if it's for real, it seems like this might be a killer deal I might not see again. Maybe
@creature
,
@TMG51
, or anyone else could give me some info? I don't know shit about cars yet so any tips would be great!
Last edited: