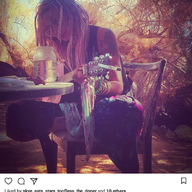 Joined

Apr 2, 2018
Messages

47
Location
Ive been thinking a lot about my next set of wheels. I used have a ford econoline (even had the business logo from the people I got if off of).
It was a sweet van! But some things I want to do different...
-be able to stand up. I'm not really into a topper idea, since I would like to be able to walk in and out anytime.
-be able to cook. I had a camping stove, but the van was a tight squeeze for cooking inside of better off taking the stove outside. But then...might as well build a fire at that point.
-have a big bed--that can withstand a threesome. Not that I am into that kind of thing. But I would imagine bumps, and multiple people sitting on it would be the equivilant. I had a great big bed that I built a frame for that folded down. But that got to be more maintence as well and ended up breaking. Id like to have a bed that stayed in place all the time without adjustment.
-Easy to fix. Ford was a good make for fixing and finding parts for. Gas efficiency isn't so impprtanr to me. I've seen RVs jug across the country so I figure gas isn't a big deal as much as easy fixes.
-can accomidate passengers. My van was huge but could only seat 3-4 people because of the set up. Thats good enough for me, but if I see hitchhikers or have friends, I want them to be comfortable.
-windows. It might sound silly, but I actually want more light inside my space. My van had no windows in the back and it made me miss looking out into the distance from inside.
It sounds dumb, but its part of the reason I don't feel sprinters.
So...what do you think? If I went for a van again, I would want to make adjustments to get my roof higher...but that seems like work I am pretty unfamiliar with. Realistically, I'm not sure how capable of that I would be...
There's also the idea of getting a pick-up and a little trailer. Throw my blankets in the flatbed, and use the trailer as a kitchen and a closet.
Or a bus....which seems like a big deal. I would need a CDL for one. I've also heard a lot of intimidating cons to bus-life. From trouble with cops to expensive breakdowns. Deisle fuel is a thing and while veggie oil sounds great in theory, it seems like a lot of mess and space.
At the same time, who really doesnt want a bus? A short bus would be awesome...
Has anyone heard of using bread-trucks (the FedEx busses?) I dont know if thats a good option, but I also know nothing about their repairs etc. Etc.
Lovin STP and all you guys
thanks for any tips!!