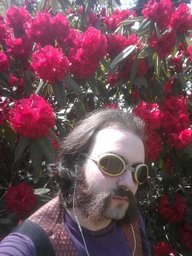 Joined

Oct 15, 2013
Messages

854
Reaction score

2,775
Age

26
Homebase
After days of talking it over, the staff here at
StP found it necessary to place Cornelius Vango in the Untrustworthy and Shady forum
. Today, we have decided to ban them from the site. Please know that this decision was not made lightly and that it is something that was discussed at length among all staff members.
We do not ban people over personal issues. If you read the thread that started this whole thing, you will see multiple people attesting to the fact that Cornelius has proven on multiple occasions to be an emotionally abusive person who has long used their position on this site, their Youtube channel, and their status in the nomad community to repeatedly avoid repercussions and responsibility for their abuse of other people.
After placing the thread in the
Untrustworthy
section, we have decided it is best to also ban them. We do not want to give abusers a voice on Squat the Planet and allowing Cornelius to continue participating in the community puts more people at risk.
We understand that a lot of users are going to have mixed feelings about this. You can read through the thread in the Untrustworthy and Shady section, take what information is given by their accusers, and make the decision for yourself whether or not to place trust in this person. We can't stop you from associating with Cornelius. We just don't want them hanging out in our online community after they have done so much damage to others.
Again, we do not ban people for revenge or over petty squabbles. It is true that the issue involves several members of the StP staff but Cornelius' actions have affected others, both on StP and elsewhere, and we collectively decided that banning them was the right move. We take accountability very seriously and we, the staff, will always try to hold our own accountable for their actions.
I think most of what can be said has been said in the other thread. Folks clearly have strong opinions about Cornelius and I'm sure folks will have similarly strong opinions about our decision to ban them. This thread is open for discussion but we ask that people keep the conversation civil and level-headed.
-MolotovMocktail, on behalf of StP staff
Issued to:
Cornelius Vango
Issued by:
MolotovMocktail
Ban date: Sep 26 2019
End date: Never
Reason: Emotionally abusing StP users and others IRL