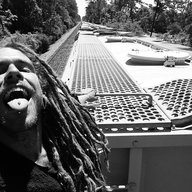 Joined

Mar 3, 2018
Messages

43
Current Location
Website
There's some trim work for a small group of people to take care of at a ranch I frequent just outside of Socorro, New Mexico

The ranch belongs to an old dead captain named Kenny. I met him a few years back while flying at the Socorro Walmart and he's looked out for me ever since. His ranch is pretty self sufficient; used to be a WWOOF site..There are a few different dwellings to choose from, full RV hookups if need be, plenty of room on the property for whatever. It's right on the Rio Grande>> dope spot. All the bud you can smoke and good company.

It's all Darkstar and Acapulco thats been grown out there since the 90s. Solid genetic stock. Pretty good op all in all like I said I've worked for him a few times.
I'm not able to make it this year though and he asked me if I could send some feelers out.

If you're in the southwest, NM area, or could/plan to be, DM me.He has work intermittently throughout the year.
Cheers!
Last edited: