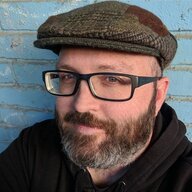 Semi-retired traveler
Staff member
Admin
Joined

Aug 4, 2006
Messages

10,081
Location
Website
Hey folks, I figured it's been a while since I outlined what's in store for the future of StP, so here's another one of those threads.
XF 1.5 to XF 2.0 Upgrade
We will soon be upgrading the software that the website runs on. This will be a *major* upgrade, and will radically change how many parts of the website look and function. The website layout will remain somewhat the same in terms of color scheme (dark/green) and the message board content will remain unchanged as I don't plan to remove any forum sections or add any new ones until long after the upgrade is finished. With a major software upgrade like this, we will be losing some features and gaining others. I'm basically viewing this upgrade as an opportunity to rebuild StP from the ground up, while at the same time keeping the message board content intact.
The advantage to these major changes will be huge improvements to the user interface (i.e. making StP easier to use) along with a vast increase in the website's speed for those with bad internet connections or those on mobile devices. You may notice the website's layout or design change radically over the next few days or weeks, as I work out the bugs and move everything into place. If the website looks completely different than it normally does, it's likely I'm working on it as we speak so don't panic
Since there are going to way too many changes to list here, if you have a specific feature concern, please post it in this thread and I'll let you know if it's being removed, changed, or improved.
Ignoring Users
I've recieved a lot of feedback about how ignoring users doesn't quite work the way people expect it to. Currently, ignoring a user only blocks you from seeing that user's content; it does not block them from seeing your own content. The idea is that the person you ignore will give up trying to annoy you since you're not seeing their content (and therefore, not responding). Basically a 'don't feed the trolls' concept. I recognize that most people would prefer a two-way block where both users will be unable to see each other's content, and while there is currently no addon available for the Xenforo software that does this, it is on my 'top 5 things to fix' list, and I'm on the lookout for an addon that will accomplish this.
Post Ratings
One complaint I've recieved is that the post rating icons are too small, especially on mobile devices, causing people to click the wrong icon and giving a rating that isn't what they meant to convey. After the upgrade we will be moving over to the XF 2 addon 'reactions'. This addon will save and import all our previous ratings while replacing them with bigger vector icons. If anyone has suggestions for new post ratings, please let me know. If you would like to see an example of what this will look like, you can check out the addon page here:
https://www.themehouse.com/xenforo/2/addons/reactions
So that's it for now, please let me know if you have any questions or feedback.