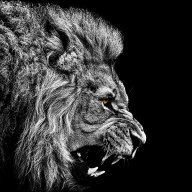 Joined

Jan 8, 2012
Messages

328
Age

32
Location
Used to be a tattoo artist, stopped a couple years ago and now make money here and there with random stuff online, coming to the conclusion I will probably be unemployed forever due to my attitude of I would rather be homeless than waste my time on someone else's business for a barely viable wage on top of my excessive body modifications have condemned me to pretty much only being able to work in the tattoo industry(Which I now loathe and speak of with a venom on my tongue). I am starting to get older-ish and I can no longer write off my lack of employment as pre-teen angst and now I have to just accept it as just a facet of my personality, I am not lazy, I keep myself busy with things that I want to do personally such as hiking, running 3-4 miles a day, reading 2-3 books a week, writing, adventuring, nature collecting and generally just enjoying my time to myself(Has been this way for 4 years now). Yet society tells you your self-worth is measured in how many things you own and what you can accomplish vocation wise.

So I am posting this not to rant but out of curiosity, who else has pretty much lived this way majority of their life? You see both extreme sides of the spectrum with people who worked their ass off and made a decent amount of money for themselves and have materialistic objects to show, then you see the drug addicts and alchies who are burned out at 40 with nothing to live for but substance abuse but you never see the in-between, what about someone who is purposely unemployed and homeless, not addicted to drugs, keeps their mind and body in "peak condition" and is hitting their midway point in their life(35+ years old). How many of you on here are in that group?

Everyone else has their pensions, savings and 401K which my retirement plan is a backpack, tent and the road. What is yours?