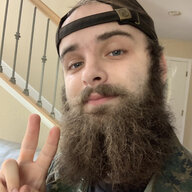 Joined

Aug 10, 2018
Messages

20
Current Location
Hey, everyone! My name's Bats. I hope you're having a great day.


Here's the deal:

I've been living with my parents (and brother until he went to college) my whole life. I'm 18 now and am 2 months away from graduating high school. My dad can be really difficult for me to be with, as we set each other off easily and get into fights multiple times every day. He also used to be physically abusive to me when I was younger, but that doesn't happen nearly as often anymore. I can't hit the road yet, because I still need to finish high school first. I'm currently based in the East Bay in CA, and the school I attend is in the Tri-Valley (part of the East Bay).

I've felt for a long time now that I need to get away from my dad. I'm wondering if anyone knows of any Punk Houses, Co-ops, Squats, Living Communities (?), Couches, etc. in the Bay Area that I could potentially stay at for a bit. Any help would be greatly appreciated!

Thanks in advance!