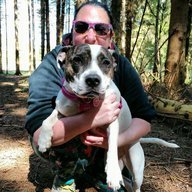 campervan untilising nomadic traveller
Joined

Dec 18, 2011
Messages

969
Location
So it seems that my body has sent me another shit storm to deal with! (actually this one isn't so bad, i am being over dramatic)

I've got ring worm on one of my feet and now both palms of my hands. Its kind of disgusting and kind of embarrassing (but so am I...) anyway I'll get to my point. I had been treating this fungal infection with athletes foot cream (Daktarin). It didn't work. So, i tried canesten 1% cream which had some success and then seemed to stop working. So, i am now trying out tea tree oil and in the space of three days of using it the rash is so much better.

I don't know the science behind it, but I have read some research online and it seems that tea tree is pretty awesome at killing fungal/yeast infections. I just wanted to put the info out there as I wouldn't have thought to try it.

I have no idea if it would work to treat ring worm in animals, might be worth a try?

if anyone else has tried and effectively treated ring worm, i would love to know how you did it?