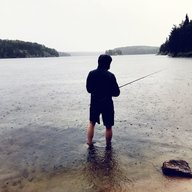 PilgrimAflame
StP Supporter
Joined

May 31, 2009
Messages

437
Current Location
Taking a freak from freeform travel with 3 dear friends of mine who are more into the busing and CouchSurf thing. We're going to Bolivia, so it should be a lot of fun at any rate. All of them are into the idea of hitching and freight-hopping, but have never gotten around to trying either. And since they're onew to poor-country travel and are defaulting to fear, mistrust, and over-cautious preparation. That said, they are three of my top 5 friends of all time (one being my romantic cahoots-er -- my lady of choice -- whose actually up for anything), and I'm willing to stiffen up a little for this sort of summer in the Andes. And I appreciate the ways they're loosening up a bit with not knowing yet where we're going to sleep for the night.

So all that out there, I'm wondering if you have any experiences in Bolivia, or even in S. Peru where we will also be passing through.
We're trying to avoid bix-box tour
ism well enough, but of course it's tough to pass on the amazing natural beauty in these places, even when they're in the tourist industry's domain. So we'll be doing some sight-seeing and going to most cities/provinces.

Our generally default itinerary, unless and until things change, is Lima, Peru > Cusco > La Paz, Bolivia > Rurrenabaque > Santa Cruz > Potosi & Sucre > Uyuni > La Paz > Cochambamba > La Paz > Choro/Coroico > La Paz > Lima, Peru.

After the two tamest of us leave, my partner and I have another month to hitchhike/WWOOFing/looking to meet fun, active, critical, adventurous, truly Andean people and experience (obviously as capitalism free as is idealistically practical). I'm into extended my trainhopping experience there, but it's not looking too promising and my partner is planning to hitchhike against her family's will, so I think it's pretty selfish to put her in a situation she might not ye be ready. But she's a farm girl and hops fences with less inhibition than even I, so we'll probably have a blast together.

We're aiming to do the Choro Trek from La Paz to Choro on our own. Have you ever done it? Or the Mapiri trail? It's a 7-day hike, half of it through thick brush with fallen logs, and it's on a slow decline as far as navigability according to recent hikers.

We're also open to skipping the Choro Trek if there is a better way to spend out time in Cochabamba -- so-described to us as the "social justice capital of Bolivia."

Any info on where to find a women's wrestling event?


Thanks for your input. I'm not looking to travel an existing path, but also don't plan on blazing a new trail into random wilderness devoid of wonderful thinkers and souls!