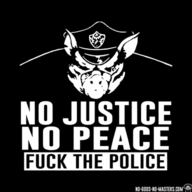 Joined

May 31, 2011
Messages

622
Location
There are tons of words that are made up and eventually find its way into normal speech and many are exclusive to the culture...some are funny and some just plain stupid. I thought it'd be funny to get everyone to pitch in the slang you guys have heard or made up with a quick definition of what you think it means.

Here's a word I made up while joking around...

Trainarchy: Any use of anarchistic methods to further the goals of travelers who ride freight trains.