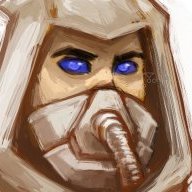 Joined

Aug 3, 2014
Messages

8
Hello!
In about 2 years I'm planning on leaving to roam and wander the world by any means. But for now, I have a dog at home who I've been considering training for companionship when I leave to roam the world. Having a dog could be very useful for companionship, protection, keeping alert at night and a whole bunch of other things if properly trained. But I also realize the complications that having a dog would cause, like difficulty getting rides while hitchhiking, and it'd make trainhopping and other means difficult if not impossible. But the problem I'm having is I love this dog and do not want him to feel that I abandoned him when I leave on my journey.
Does anyone have any experience or input when it comes to having a dog companion when roaming the world? He's a very well behaved dog who just requires training. He is a 2.5 year old half pitbull half labrador. Attached to this post is a picture.
I've posted on reddit asking for advice as well awhile ago, but when I did I kind of omitted the fact that we'd be wandering the world in such a fashion.
http://www.reddit.com/r/Survival/comments/238ihu/training_a_dog_for_companionship_in/