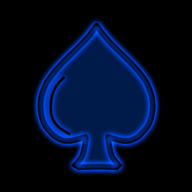 Joined

Oct 11, 2020
Messages

24
Reaction score

22
Age

23
Homebase
Hey everyone! My name's Justin, but I prefer and go by Ace. I'm a fairly new vagabond, but I've been a railfan or "foamer" forever. I've decided to trainhop across the US. Why? 'Cause I don't feel like slaving away for "the man" at long hours and low pay when I can just hop freight and intermodal. I won't be one of those assholes to always ask "WhErE cAn I cAtCh OuT HuR DuR" 'cause I'm fairly versed with which trains go where at what time and so forth. I live in Cincinnati Ohio, and things are starting to get chilly here, so I'm hoping to catch out to Arizona or Cali before riding becomes extremely cold.
Welp, enough about that! I'm gonna go browse the forum(s) and get my post count up a little bit so I can explore the train-hopping forum and hopefully gain a little more insight than what I already have.

Happy trails all, and stay safe!