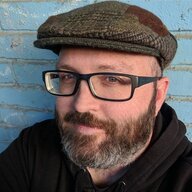 Permanent Wanderer
Staff member
Admin
Joined

Aug 4, 2006
Messages

10,349
Location
Website
i found this interesting article about finding work to finance your travels abroad if you're over most work visa age limits (which i currently am), so i thought i'd repost it here for anyone that might find it useful. tons of links here!
Originally published at:
http://global-goose.com/travel-tips/work-abroad-30-plus/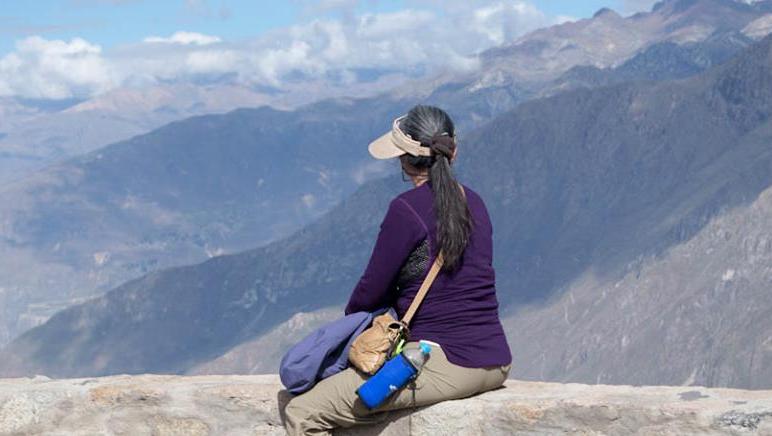 Too Old for a Working Holiday Visa? Travel Opportunities For All Ages
Posted by:
Kelly Dunning
February 5, 2014 in
Travel Tips
16 Comments
The other day I wrote a guide to all of the countries in the world that offer
working holiday visas for Canadians
, which has since become our most popular post of all time. These visas allow you to live in the country for up to a year (sometimes two) and work in any type of job you choose – they are the ultimate long term travel opportunities. Working Holiday Visas are the ideal opportunity if you want to immerse yourself in another country for a while, earn a bit of money to fund your travels and get to know the local culture.
However, there is only one problem with working holiday visas – they have an age limit.
Most working holiday visas have an age cut off at age 30 or 35. This is because they are designed for young people who want to simply work in odd jobs such as bartending, hotel cleaning, fruit picking, retail or other entry level positions on the short term in order to simply fund their travels. Some might find jobs that develop their career, but the focus of the working holiday visa is primarily for travel. They are only for youth, so if you are older than the age limit you will not be eligible to apply.
But why should young people have all the fun?
When I published that post, many people sent me comments and messages along the lines of,
"I'm over the age of 35, but I want to go work abroad and travel for a while. Are there any options available for me?"
It made me realise that there are many people who want to travel and see the world, but don't fit into the youth working holiday age bracket.
Although you are too old for a working holiday visa, this doesn't mean that there aren't any opportunities for long term travel and working abroad available for you. On the contrary, if you are eager to see the world there are so many ways to make it happen, no matter what your age.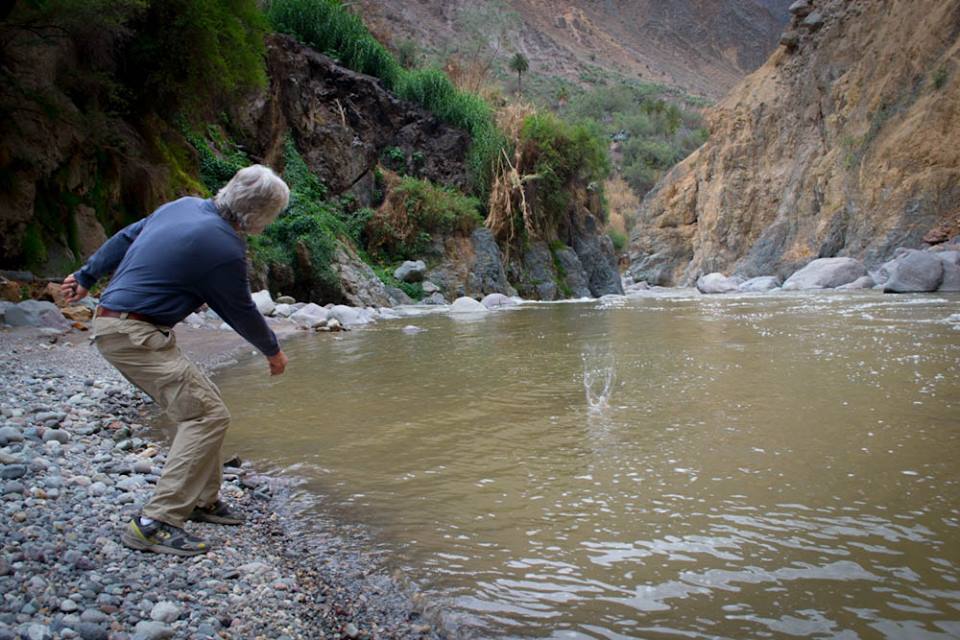 Wanderlust can strike at any age
I personally believe that wanderlust isn't age-specific and that
any age is a good age to trave
l. I hope to make travelling a part of my life at any age and
never stop exploring
. 18-30 year olds are not the only ones who can have a Gap Year, anyone can pick up and travel for a month, 6 months, a year or more at any time in their life,
if that is what feels right for them
.
So with that in mind, here is a massive list of travel/work/volunteer abroad options that are available to all ages. These are not all working abroad programs, but they are all ways to travel for
as long as possible for as cheaply as possible
. I will offer an overview of each program and supply you with some helpful links, so that you can do more research into the opportunity you are interested in. Of course, if you have any questions about travel and working abroad, feel free to ask me in the comments.
Without further ado, here's the list:
Long Term Travel Opportunities For Any Age
WWOOFing
Would you be willing to get your hands dirty on a farm, if it meant that you got free accommodation, food and a chance to see your chosen destination from a perspective that not many tourists get to experience? WWOOF stands for Willing Workers On Organic Farms (or World Wide Opportunities on Organic Farms) and it is program where you can volunteer on a farm in exchange for your room and board.
You will usually be expected to work around 4-6 hours per day, but the arrangement and the particular tasks will depend on the specific arrangement you have made with your host family. You will live in their home and eat meals with them, offering a great opportunity to find out what daily life is like in your destination. Unless you go on trips in to the city, buy souvenirs or have other expenses, a WWOOFing adventure should cost you nothing except for your flight, making a great option for long term travel on a small budget.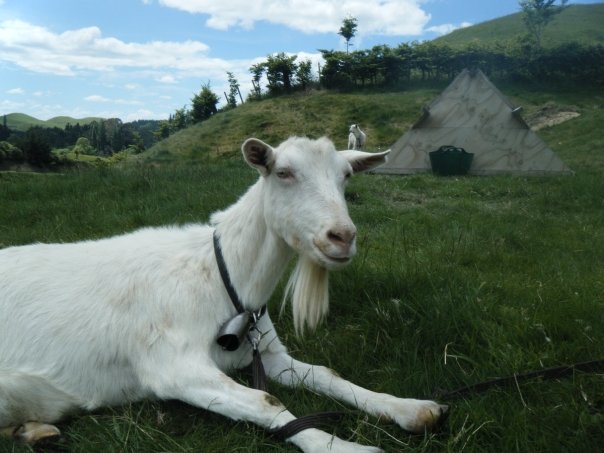 This is Tulip, I used to milk her every morning when I was WWOOFing in New Zealand
There are over 100 countries to choose from in the program, from New Zealand to Argentina to France and Scotland. Providing you are fit and well enough to work for 4-6 hours per day – there is no upper age limit for WWOOFing. Many farmers welcome the maturity older WWOOFers bring, especially if you have some farming experience.
Helpful Links:
The WWOOF International Website
8 Tips for First Time WWOOFers
How to Travel and Work Around the World with WWOOF
Teaching English
English is becoming the global language and being able to speak it gives people around the world a huge advantage when it comes to career and business opportunities. This is why there is a huge demand for English teachers in many countries all around the globe.
Unlike a Working Holiday Visa, Teaching English is a working abroad opportunity that allows you to earn money while living abroad at any age. The wage of an English teacher will vary depending on the school you work for and the country you are in, but it will always be enough to live on in your country of choosing.
Some English teaching positions simply require a Bachelor's degree, while others will request TEFL (Teaching English as a Foreign Language) training and certification. Even if you have no teaching experience at all, the fact that you are a native English speaker means that you will still likely be able to find a job.
There are many English teaching jobs out there, from
South America
to
Europe
to
Asia
, and there will certainly be one in the country you dream of living abroad in. Many people think of teaching English abroad as something that 20-something's do, but there are no age limits to this job. In fact, your experience, wisdom and maturity can sometimes give you in advantage, especially in some cultures where elders are automatically respected.
Helpful Links:
How to Get a Job Teaching English Abroad
The Best Countries for Older Travellers to Teach English
Inspiring ESL Teachers Over 30
Crew on a Boat
Did you know that you can find work on a sailboat or yacht and trade your labour for passage across the sea? Working as a crew on a boat can be a great way to travel to gorgeous and remote corners of the world and have the kind of far flung adventures that you have always dreamed about. Imagine feeling the salt spray in your hair and the sun on your face as you cruise into an unknown port. It's an amazing way to see the world and gives you a chance to have unforgettable travel experiences.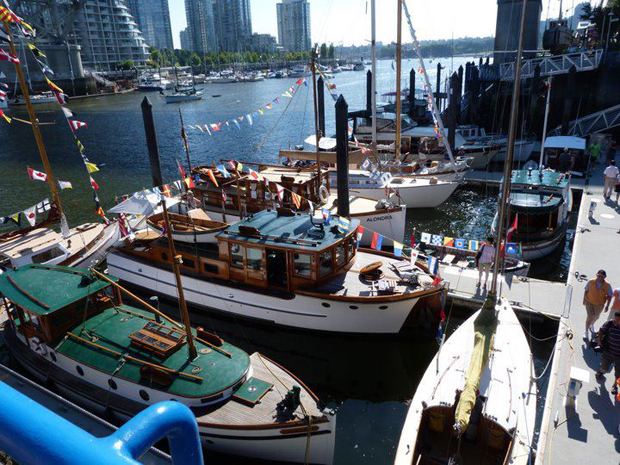 Boats at Granville Island, Vancouver,
Canada
It helps if you have sailing experience, but it is not absolutely necessary. Many boats are willing to take on inexperienced sailors and train them along the way. The key is to make sure that you have something of value to offer to the voyage, even if it's just your willingness to work hard and do everything asked of you.
Helpful Links:
SailOpo.com
, which stands for Offshore Passage Opportunities, is a good place to look for jobs. There is a membership fee to look for jobs, but the site is well respected and offers lots of exciting boat trips.
Workaway
is a super cool website which connects volunteers with amazing projects around the world and there are often positions on different types of boats.
The Nautilus Explorer
, a diving yacht which is based in Richmond, BC, is hiring for a number of positions.
To get a more in depth concept of the working-on-a-boat lifestyle, read this great article on Transitions Abroad,
Around the World by Sailboat
by Andy Schell.
Help Exchange
On this online network, you can find opportunities to volunteer in exchange for food and accommodation all over the world. It's similar to WWOOFing, but the jobs are not just on farms. You might be helping to build a school or working at a community centre – or even taking care of children.
This is another way to travel long term on a very small budget, as your biggest expenses are covered. It's also a great way to interact with the locals and give back to the local community.
Helpful Links:
Help Exchange
Unique Travel With HelpX
HelpX – Pros, Cons and Tips
Working Abroad in the EU
Although you might be out of the age range for a Working Holiday Visa, if you want to work in Europe there are still possibilities. You can work abroad in Europe with an EU Work Permit, which is slightly more complicated to obtain than a working holiday visa, but not impossible. You will need to have a job offer in advance so that your company can sponsor you.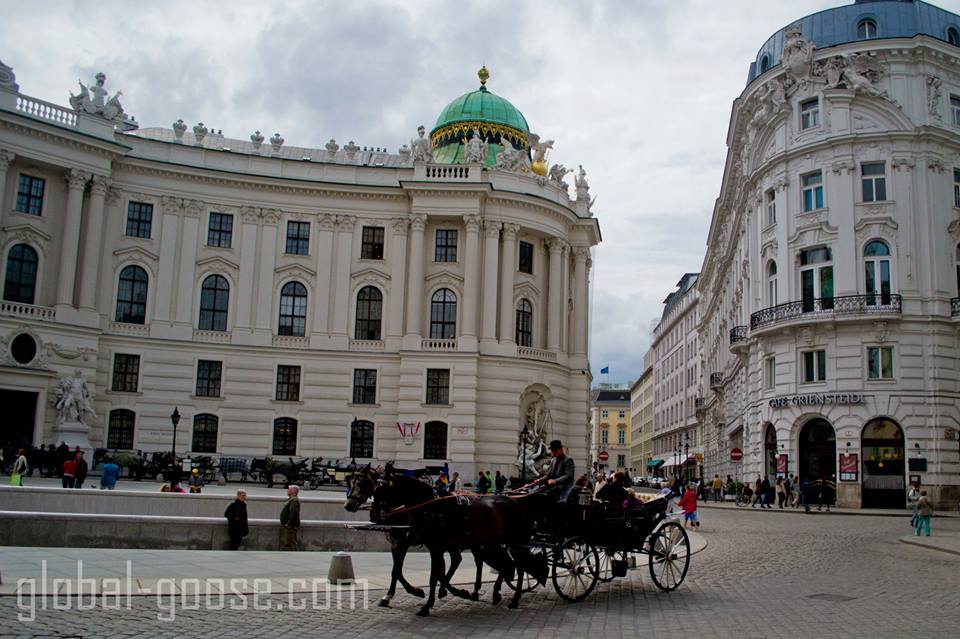 Vienna, Austria – If you are over 35 it is more complicated, but not impossible to work in Europe
It might be a little bit of a pain to obtain the EU work permit, but if you really want to work in the EU it is worth doing. Remember, the work permit will be bound to the company that hires you and will not be valid for a job elsewhere.
(Of course, if you are from the UK you are super lucky and can go work in Europe whenever you want!)
Helpful Links:
How to Get an EU Work Permit
How to Find Paying Work While Travelling in Europe
Information About Non-EU-Nationals Working in the EU
House Swapping
This option is where being a little bit older might actually come to your advantage. If you are in your 20s, you might not necessarily own a property, whereas when you are in your 30s, 40s or 50s there is a better chance that you do. This means that you can take advantage of house-swapping.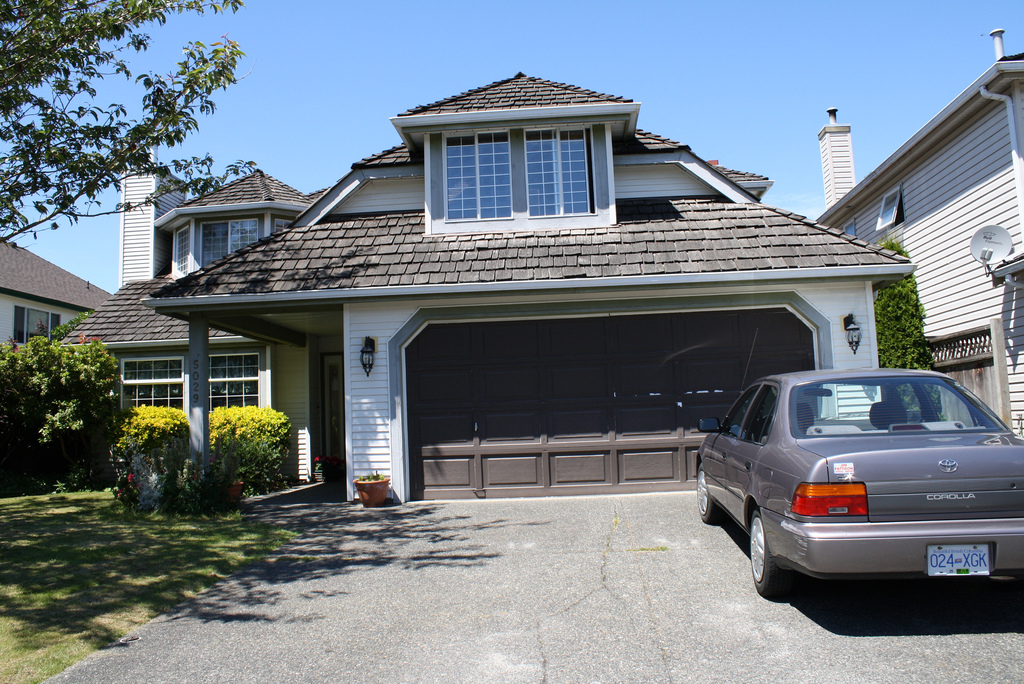 If you have a house, why not swap it for one somewhere else? – photo credit:
Locator
via
photopin
cc
Imagine this scenario – you are a family or a couple with a house in Vancouver, Canada and you fantasise about taking wine tours in Provence. Across the world in Southern France, there is a French family who have always dreamed of seeing the beautiful green wilds of British Columbia. You contact each other, via one of the many established house swap website, and you simply switch homes for a while. You both get to save a huge amount of money on accommodation, explore each other's locations and enjoy the comforts of staying in a home.
Helpful Links:
Top Ten Tips from Very Experienced Home Exchangers
House Swapping Tips from Rick Steves
Home Exchange How To
House Sitting
Another great way to travel for the long term while saving a lot of money on accommodation is to take advantage of the many house sitting opportunities out there. Many home owners will leave their house for several weeks or months of the year while they go on holiday or go travelling and they will need someone trustworthy and reliable to take care of their plants and pets and to keep their home secure.
There are many house sitting websites that will connect you with home owners who need you to take care of their property for them while you are away. This can be anything from a farmhouse in Scotland to a villa in Arizona to or a home on the beach in Thailand. You will not only be getting free accommodation, but you will also be able to enjoy all of the comforts of home during your stay – as well as perhaps the company of a friendly dog or a cat.
Helpful Links:
How to Become a House Sitter and Never Pay for Accommodation
The Globetrotter Girls – Guide to House Sitting
Tips for Landing the Perfect House Sitting Gig
Working on a Cruise Ship
Cruise ships are enormous floating cities, with restaurants, casinos, art galleries, beauty salons, spas, children's play areas, theatres, swimming pools and so much more. This means that every one of those massive cruise ships will need dozens or perhaps hundreds of employees to keep it running. If you have previous experience in a number of areas, including hospitality, lifeguarding, cooking, entertainment, childcare, management, hairdressing, maintenance or retail, you will likely be able to apply your skills to a job on a cruise ship. The general contract of employment is at least 3-6 months, but there is the possibility to stay on longer.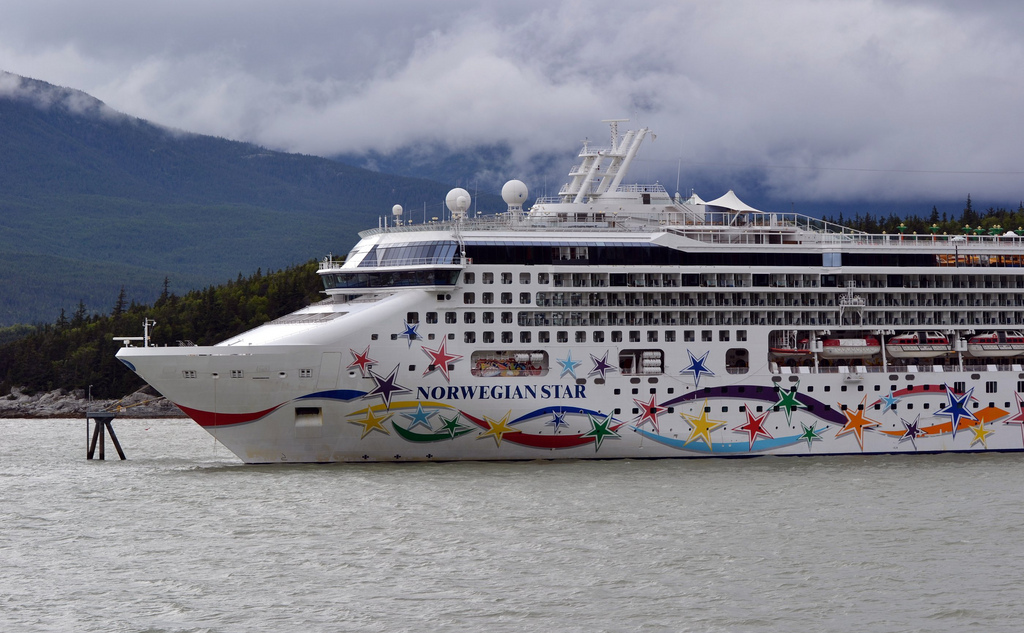 Not only will working on a cruise ship allow you free transport to endless beautiful ports all over the world, you will also save a lot of your wages because your accommodation and food on board will be provided. Also, you won't need to worry about visas because the cruise ship company that has hired you will apply for any necessary ones in advance.
Helpful Links:
AllCruiseJobs.com
The Cruise Ship Recruitment Process
The Types of Jobs Available on Cruise Ships
Couch Surfing
If you are an outgoing person looking for a cheap and fun way to travel the world and make new friends, you will love Couchsurfing. This website has almost a million members around the world and it is a hospitality network where generous hosts offer up their homes for free to travellers.
Couchsurfing is a wonderful phenomenon, the kind of thing that really restores your faith in humanity. You will get a chance to stay somewhere for free and your host will often be happy to show you around and let you know what it is like to be a local in that destination. No money is exchanged at all, but good Couchsurfing etiquette says that you might want to bring a gift, a bottle of wine or offer to do the dishes or buy them a meal to thank them for letting you stay.
You won't always be sleeping on people's couches either. Many people have spare rooms or comfortable futons that they offer out to their guests. One of our couch surfing hosts gave us the entire upstairs suite to their big and beautiful house, complete with bathroom and sitting area. The arrangements totally depend on who your house is and what room they have to spare, but since you arrange your stay you only have to stay somewhere you feel comfortable. The website also has a very reliable safety system, with a review feature so that you can see the comments of your host's previous guests.
If you are looking to travel long term on a small budget, this option allows you to eliminate one of your largest costs – accommodation, while also giving you a great local perspective.
Helpful Links:
Couchsurfing.org
How to Couchsurf – Best Practices
Couchsurfing for Grownups
- A guide for older couchsurfers
Volunteer Abroad
Perhaps you would like to have a travel experience with a deeper meaning that has an impact on the lives of others? Volunteering abroad can be a truly life-changing experience and can be a great way to use your skills and experience to benefit a developing community. Perhaps you can help a village in
Africa
build a well so that they can have clean water, or take care of children in an orphanage in India. Whatever you do, your contribution will make a difference and the memories that you make there will be unforgettable.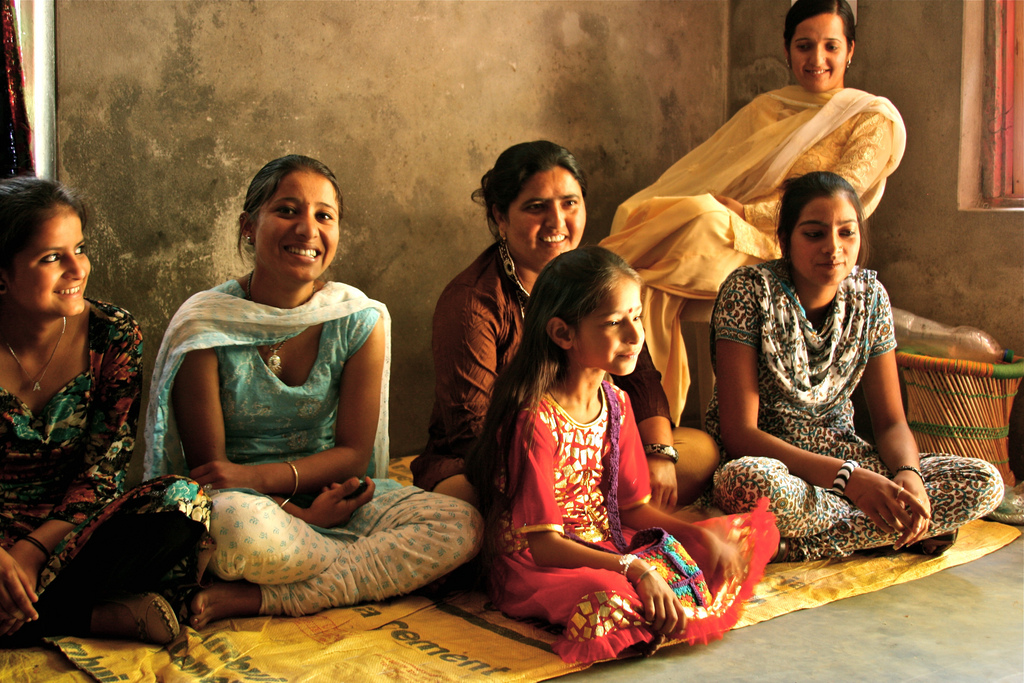 photo credit:
supercake
via
photopin
cc
Many volunteer experiences are not free, as they will charge a fee to cover your room and board while you are staying in the community. However, there are many which have low fees.
Helpful Links:
Low Cost Volunteer Opportunities
Voluntary Services Overseas
Gaps for Grumpies
– Volunteer Opportunities Abroad for Over 40s
Appalachian Trail Conservancy
The Appalachian Trail is one of the most stunningly beautiful parts of the Eastern USA, running over 2100 miles through 14 different states. Travellers come from all over to hike it, but you could explore this legendary wilderness for free.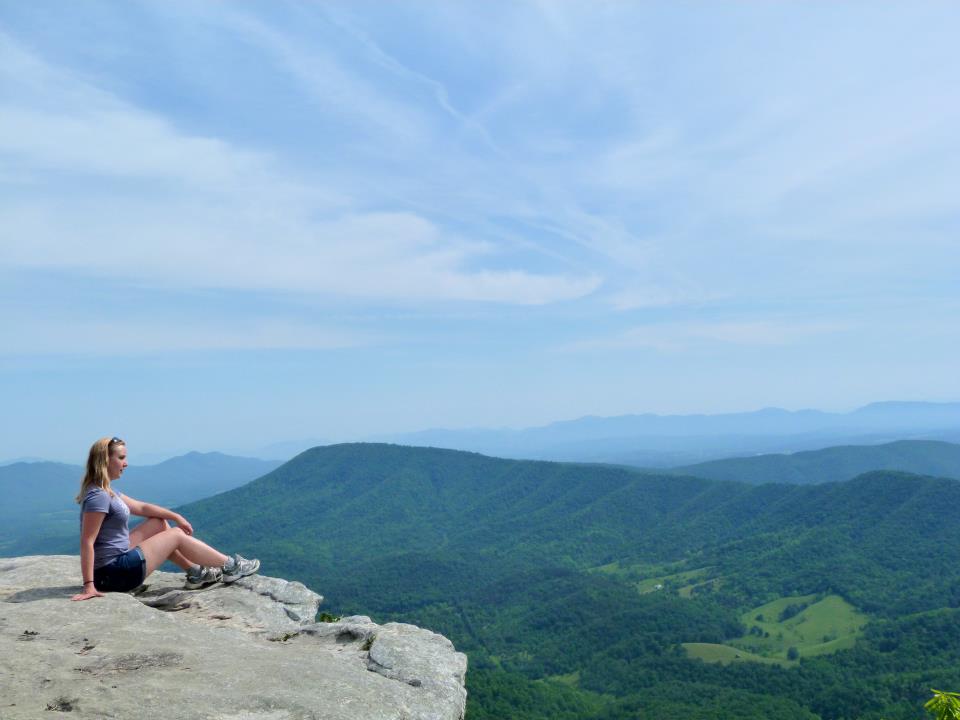 Me at McAfee's Knob, where the trail comes through Virginia
The Appalachian Trail Conservancy is looking for volunteers to help with maintaining and building parts of the trail. For your work you will receive food and basic accommodation. They will also provide your tools and safety equipment, all you have to do is show up. What could be a better reason to strap on your hiking boots and go for it?
Helpful Links:
Appalachian Trail Website
Appalachian Trail Travel Guide
S.W.E.A.T Crew
- a blog written by trail volunteers
These are just a few of the many opportunities out there for anyone of any age who wants to travel abroad. Sure, you could go on a two week package holiday to a beach somewhere and have a nice relaxing time, but if you really want to think outside the box, shift your perspective and have an adventure that changes your life – look into one of these opportunities.
No matter what age you are, you are never too old to try something new, challenge yourself, see the world and make new friends. Why let the 20 something's have all the fun?
Let us know about your travel plans in the comments below!
Last edited: