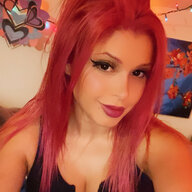 Joined

Apr 5, 2014
Messages

170
Location
Ive been feeling clouded, murky.
I've been trying to climb this ladder, trying to reach "success".
Im feeling kicked bruised, And brainwashed
I'm tired of wasting life feeling unaccomplished ... it's not helping.
Instead I want to celebrate what I have and make some changes.
I know everyone has there "New Year's Resolution" and idk if most actually go through with it... but I think I might actually have one.
i want to change the way I think, I want to view myself and my life in a different perspective. I want to start this new year being happy with my life instead of comparing myself to other people. And go from there. And spend less time on phone for fucks sake... it kills me how many hours I waste on it.
Maybe some of you can relate
I feel these negative thoughts about myself turn me into someone I don't want to be. Desperate for a break, angry and sad.
I'm Changing these thoughts and some bad habits and making 2019 the best year yet!
Happy new year everyone!