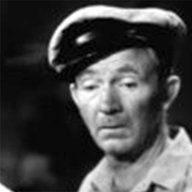 I'm a d-bag and got banned.
Banned
Joined

Mar 5, 2019
Messages

503
Reaction score

3,227
Age

62
Homebase
So i am thinking of taking my geriatric ass out west for a bit in May.
Because i am old and soft and scared of hitching through Kansas/Oklahoma, but have never seen anything between Steelville, Mo to Denver on the ground (unless you count Winnipeg and
Mexico
City as being in North America), i will greyhound it from NYC -> Albuquerque. Flying is of course cheaper but no fun, and i don't get to add any more states to my so-far total of 28, which i know is shameful by StP standards for age 60 (19 countries though).
Then i will hitch from Albuquerque -> Durango to visit a pal who is Primate of Colorado of the Neo-American Church, then Durango -> Ft Collins to visit an old NYC bike messenger comrade who was the first black person to be a pro mountain bike racer. After that i will hitch Denver -> Lincoln, Neb. to visit two friends who are professors there.
Returning to the fact of being old and soft, i will then greyhound Lincoln -> NYC, but via Buffalo after Chicago, seeing parts of my home state i have never seen, and the area in Iowa/Illinois where my dad's people are from that i haven't seen since i was a little kid. This bus trip is actually much cheaper (but much longer of course) than flying, and
much
more likely to lead to
interesting events
.
I would appreciate any advice on routing from Durango -> Denver- should i go the way the bus does, up 550 via Grand Junction and then I-70, or go 160 -> I-25 via Pueblo?
Hitching Albuquerque -> Durango looks straightforward as to route and easy, hitching Denver -> Lincoln looks also straightforward, and easy once i fly my "CHRISTIAN IN NEED/GO HUSKERS!" sign.
Will Nebraska cops fuck with me coming from Colorado, looking for the weed i will definitely have on me? I am of course
old
, and look pretty respectable by StP standards, see pic (but don't own much
clothing
that is not black)- any thoughts on Nebraska cops on the I-76 out of Colorado to I-80 in Buttfuck, Nebraska, heading east, route?
I figure i will bring MSS patrol bag and bivvy, hammock (are there trees n New Mexico and Nebraska?- i know there are in Colorado), hip-length thermarest, my gear for coffee/ramen over a small fire but no
stove
(the folding silicon filter cone from Walmart is the nomadic coffee addict's dream set-up), Opinel
#8
#9 folding knife (3.5" blade(
this
part is right), both hands to open or close). Mostly couch/floor-ing it with friends, occasional roadside crashing when no rides and getting dark. Any gear comments? will i be cold? knife laws?
Thanx to anyone who can provide info, first time doing this shit so far off the east coast (other than
Europe
/
Asia
) and just no idea really.
Last edited: