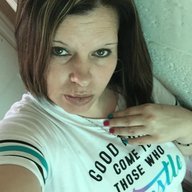 Joined

Nov 6, 2017
Messages

29
Current Location
Sometimes survival and eating requires such tactics ---


If you need some quick cash , go to walmart, Kmart, parking lot scour around for a cash receipt that has an item on it , not too big of an item neither, you know like a hammer, tape measure, maybe some expensive ass make up , a coat , whatever you can find that you can work with , take the receipt in the store, locate the same item via UPC code, the code for each item of the same kind will match the code on the receipt -- you can narrow it down due to verbal description then match the item.

When you find the item, slickly and calmly take the item , (having a walmart bag with you is helpful here) and either go into bathroom place it in bag, or carry item openly and boldly to customer service and say you wish to return the item.

You have a cash receipt, you get cash back !