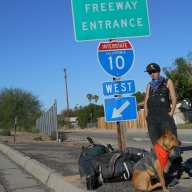 dumpster diving whiskey drinkin dyke
Joined

Jul 22, 2012
Messages

45
Age

33
Location
So, I don't care whether you are gay, str8, or anything else. Too each their own right?
But as a traveler/squatter what is the most random place you have ever had sex?

Mine has to be behind this store in downtown Tucson, this girl and I drank a shit ton and did a bunch of pills. Was getting down then the owner walks up, looks at us, and says,"Guess I'll let you ladies do whatcha gotta do, I'll take a long lunch". Lol. I have a lot of other random ones but I wanna hear yours though. Lol.