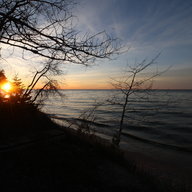 Joined

Oct 7, 2017
Messages

19
Location
What made you start traveling? How did you discover this alternative lifestyle was for you.?
For me i had read some books as a kid that lightly touched on the subject of tramping. At the time i was dead set on joining the military, i thought that was that best way to prove myself, enrich myself, help the world, and get to travel the world. Within a few years i realized that i did not want to aid the american government's motives but i still wanted a lifestyle that was purposeful and rough and tough. When i was 13 i got into some bad situations and had teen angst. So to fix it ii tried to fight fire with fire by becoming runaway once and then twice until i did it on a strangely annually basis. My teen misadventures would last anywhere from a couple weeks to months. Each time i would try a different adventure/course. Age 13 was Greyhound. Age 14 was walking, trespassing, breaking in and failed
hitchhiking
. Age 15 and 16 was the climax; joy-riding, dumpster-diving, stealing food, hitchhiking,
train hopping
, riding with truckers and homeless city dwelling. However each time it had a disaster, i constantly had to hide, i was baby-faced so i always had to have a bulletproof story, i didn't know how to hitchhike and train hop, i was naive. Surprisingly i did not die. I was riding suicide on trains until a railroad worker taught me better and prevented me from dying of dehydration. When it came to hitchhiking i made some pretty bad mistakes to by trying to hitch in prostitute ridden areas. In the city i mistakenly trusted a Russian drunk immigrant and let him gain control of all my money. Then after being caught the last time and having been put on probation for other criminal activities i learned better and was completely disillusioned and disinterested in this lifestyle. By the time i turned 18 however the wanderlust came back and i realized that as long as i did it intelligently i could still gain a lot from the lifestyle. I am now striving to be as morally responsible as well and avoiding substances that cloud my thinking and judgement With a renewed and more mature perspective the lifestyle takes on new meaning and is much more fruitful. So whats your story? I am quite curious to hear it.