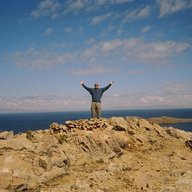 Joined

Dec 1, 2015
Messages

22
Reaction score

88
Homebase
@MatatuPuncher submitted a new file to the library:
The Hobo Handbook
- A Field Guide to Living by Your Own Rules
No one said life on the road would be easy. Navigating the rails, mapping bus lines, and hitching rides. Dealing with hunger when you don't have a nickel to chew on. Picking up an odd job here and making a few bucks there. But that's why it's exciting. It's one hell of an adventure.

It's a thrilling road to follow if you're up to the challenge. And this book's your back-pocket saving grace. As you flip to the next flop, you'll need to know how to get by in order to stay one step ahead...
Click here for more info!