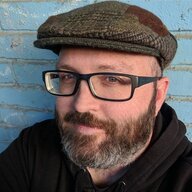 Semi-retired traveler
Staff member
Admin
Joined

Aug 4, 2006
Messages

9,769
Location
Website
Hey folks, I thought I'd pitch the idea to the community of deleting accounts that meet the following criteria:
accounts with zero posts
have not logged into the site since Jan 2015
Since these folks aren't really participating in the community, I figure it would be useful to our active users to remove them from the user list. This would free up the user names for use, and make the member list far more reasonable to browse through.
Again, this would be accounts that meet BOTH the criteria above. So if you've made one post, you're fine. If you've logged in since Jan 2015 and made zero posts, you're still fine.
This would lower the amount of registered accounts from about 15,000 to 5,000.
what do you think? good idea? bad idea? vote in the poll!