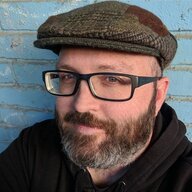 Semi-retired traveler
Staff member
Admin
Joined

Aug 4, 2006
Messages

9,458
Hometown
Website
Hey folks! I'm excited to announce that we are having the next Dirty Scouts Jamboree in a new and very exciting location! This year we will be taking sailboats out to Cypress Island to a free campground around the first week of August (exact date to be determined). We have three very generous sailors willing to use their boats to ferry folks out there, and the area itself is gorgeous!
@iamwhatiam
@EphemeralStick
and myself scouted out this location last year and took the some photos:
I borrowed this image from
@iamwhatiam
's
write up of the area that you can read here
to get a better idea of the location!
We even were able to drop some crab pots and eat some delicious crab out there, and I'm sure we'll be able to do the same at the jamboree:
So just like previous years, this thread is to get things started on organizing what we want to happen at this year's jamboree and see who would like to get involved. We'll be pooling resources and money for food, booze, fuel for the boats, and anything else we might need. We're especially interested in anyone that wants to do any workshops or skillshares and folks that want to play music
So let's get to brainstorming this year's jamboree! Share your thoughts in the comments and once we've nailed down more of the specifics, I'll make an official thread outlining the meet up location, dates, events, and supplies folks should expect to bring for the weekend.