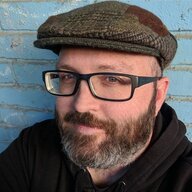 Semi-retired traveler
Staff member
Admin
Joined

Aug 4, 2006
Messages

9,672
Location
Website
Hey folks, it's been a while since I've posted an update of where StP is headed over the next year, so here's the latest news.
New Website Design
As you probably noticed, I've updated the website design to be more user friendly, both for desktop computers and mobile devices. I made some changes so that mobile devices won't load or display some of the heavier sidebar blocks and the chat bar. This should make navigating and loading the website faster for those of you on cell phones / tablets.
I've also changed the format of the navigation menu so you can see all the relevant links for the area you're currently in (e.g. 'watched forums', 'new posts', etc). Hopefully this will make it easier for folks to use some of the lesser known functions of the forums.
Closed the Wiki
I decided to close the wiki since no one was using it for the most part, and trying to make it work and make sense from a user interface perspective was not only sucking up all my time (and getting in the way of other projects) but also totally driving me insane, so I decided it wasn't worth it.
It's possible we might bring it back in some other form, most likely as a 'resource' section. I imagine it as a static thread for each forum section (stickied to the top of the list) that has websites and other useful information centered around that forum's subject (i.e. a page of useful info for train hopping in the train hopping section).
I have no ETA on that though, as I am really itching to move onto the next project:
StP Podcast
I know I've been talking about it forever, but I'm working hard on trying to bring back the podcast. I've been drawing out an outline for it and a new show format that will be centered mostly on the StP community. Travel news of the week, interviews with travelers, discussions of hot topics on the forums for that week, and a phone hotline where folks can call in and leave stories of the road that will be played on the show or give regular updates from their travels. These are just a few of the ideas i'm tossing around. If you have any ideas of your own for the show, I'm definitely open to suggestions.
StP Book
It's still in the works, although I haven't touched it in about a month an a half, due to moving to Austin and being busy getting settled in here. It's approximately 40% done, and I'm going to work on bringing rough drafts of various chapters to the articles area. I've pushed back my completion date to sometime this winter.
StP Dirty Scouts Jamboree
I'm working on making the Jamboree for 2016 bigger and better than before, and we'll be returning to Slab City once again in the 3rd week of October. You can check out details and help us organize here:
https://squattheplanet.com/fest
Main Goals
My main goal right now is to get most of the technical portions of StP (website code, server shit, etc) to a point where I'm happy with it and feel like I don't need to tweak it anymore. I've been getting quite bored of having to handle that stuff, so I'm trying to get this off my plate as quickly as possible so that I can move on to more 'creative' things like the podcast, which I think will be a lot more fun, and add more to the community around StP than adding various website features.
Getting Back on the Road (Eventually)
For those that don't know, I've returned to Austin, Texas to save up money to get a vehicle to live in and travel. I've had a really bad habit for most of my life; basically I keep trading long term goals for short term happiness. I finally figured it out this year that what I really want is both a home and the ability to travel, so I've decided to make myself sit here in Austin until I get enough money to make a bus or van happen. After that, I have a ton of places I want to go see, but until then I'm spending my days looking longingly at epic van dwelling pictures on tumblr...
In the meantime though, if you're passing through Austin and need a shower or just someone to show you around, hit me up. I love meeting everyone from this website.