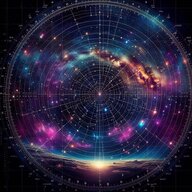 Newbie
Top Poster of the Month
Joined

Nov 19, 2019
Messages

23
Age

31
Current Location
Website
This thread is for the simple, inexpensive, foragable recipes that people can make in squats or in the wilderness.
I have a very good and very short book on it, that I will share my favorite recipes, once I find it. -_-;
Bread is a very good way to survive on very little, from what I understand, and you can make it in all kinds of different ways.
Shovel Cakes over a fire
Microwave Poppables in a Mug? [I think]
As an example.
You can make it from all different kinds of materials..
The book mentions.. well.. ACORN PANCAKES. :O
Root based breads
Bark bread
And simple
How to make the simplest breads that I have found in my search for simple bread thus far
Hard Tack
Bread on a literal stick from outside
Also of interest to this thread is oven and kiln making.
Last edited: