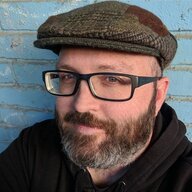 Permanent Wanderer
Staff member
Admin
Joined

Aug 4, 2006
Messages

10,349
Location
Website
The StP voicemail number is now live at 262-4CRUSTY! (that's 262-427-8789, don't forget to add a +1 if calling from outside the USA!)
We're looking for people to leave interesting, useful, or just plain funny voicemails that will be played on the StP Podcast. Ideally we are looking for people currently traveling to report back from their travels; the crazy things that happen, amazing/shitty events and parties you've attended, and anything else the StP audience might like to know.
Due to time constraints in the show, please try to keep your messages limited to 5 minutes or less. We'd love to play back your 45 minute story about running from the police while
squatting
an abandoned building, but it would end up being the whole show, and if your story is
that
good you should just contact me for an interview.
So give us a call! Tag the number at the hop out spot! Tattoo it on your face if you have to! Just let everyone know what it is, and what we're looking for, and maybe we'll be playing your story on the show!
Last edited: