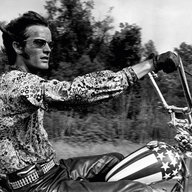 Joined

Aug 13, 2019
Messages

18
Current Location
Those amenities sound fantastic. Hopefully zoning laws and permits won't get in the way.

The idea of a blacksmith shop is ingenious - not only is that a great skill to have, so are any that can be shared among travelers.

I remember some of the early days on the 'net where I learned some basic HTML; anything I couldn't figure out on my own I learned from some others on a discussion board, and the unofficial rule was to pay back by helping to teach others what you learned before you moved along. That kind of camaraderie and willingness to help others is rare these days...

Any place that people can come together and actually share knowledge and skills is a great place, as there are a ton of skills that different travelers posses that would be great to pass along to others. Perhaps something along those lines could be added to the name, to keep people from thinking it's just an RV park and a place to use/abuse like so many these days.