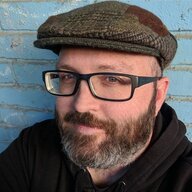 Semi-retired traveler
Staff member
Admin
Joined

Aug 4, 2006
Messages

9,436
Hometown
Website
So this thread is for discussing an idea I've had for many years now, that I would like to share with the community and get some input on.
This thread is for discussing an extension of the Squat the Planet website into real life by starting a homebase/headquarters for the StP community in the form of a physical location with full time live-in residents, as well as accommodating a rotating cast of visiting travelers.
The location would take the form of a plot of land that would be turned into a residence while also giving a space for other projects. The residence portion would take the form of what could be best described as an RV park, where residents long term and short term alike could come and go as they please between travels. There would also be more permanent structures in place, such as teepees, tents, yurts, and possibly more advanced alternative building structures like shipping container houses, etc.
Amenities would include shore/house power, potable water, public showers, a travel-specific library, mail boxes, and others.
The space would also be designed to have an open performance area/stage, campfire hangout spots, a bar for special events, and other areas such as gardens and a blacksmith shop. Other ideas are possible based on what the residents want to pursue.
Apologies for the vagueness at this point, but location, monetary and social logistics are all things that will need to be discussed in this thread, and as we work things out, i will update this first post with the latest information that is decided upon; eventually, the goal here is to have an exact outline of the project and what we hope to achieve and why.
At this point though, I just want to get the discussion started so feel free to post your input, concerns, and ideas for how we can make this a reality.
@Staff
@VikingAdventurer
@Cornelius Vango
Last edited: