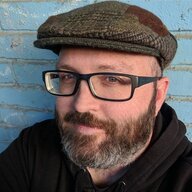 Nomadologist
Staff member
Admin
Joined

Aug 4, 2006
Messages

8,721
Current Location
Website
Hey everyone! I just made some changes to the way forums display themselves, I've added a 'cover image' to the top of a few forum sections. Visit the
van dwelling
forum to see an example! And here's a screen shot:
Looks pretty neat, right? Well, here's where I need your help. I'm looking for members to submit their favorite pictures that I can use for each forum section. Send me a pic (or post it in this thread) of an image and what section you think it would be good for, and if I choose your image, you'll get a free donator status for your account for a year.
The image doesn't necessarily have to be something you took yourself (although that would be ideal) if you don't think they'll get pissed about us using it... so use your best judgement. There are 45+ forum sections that still need images, so this is an easy way to get your name in blue and change your user name! Just remember, I have to approve your image for you to win
So show me what you think would look good and tell me what section it should be for! Keep in mind anything you submit should fit in an approximately 700 x 300 pixel square (after cropping) and due to these dimensions, only landscape (left to right) not portrait (up and down) pictures will work.
Have at it!