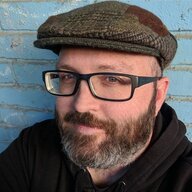 Nomadologist
Staff member
Admin
Joined

Aug 4, 2006
Messages

8,715
Current Location
Website
Hey folks, this thread is an announcement to let the community know that I am seeking a new staff member to act as a curator/librarian of the
library
area of the StP website. This job includes the following responsibilities:
Removing content irrelevant to the community and it's goals.
Organizing useful content, including adding icons, file descriptions, and a screen shot of the file (book cover, movie poster, etc). This will likely require you to download the file and create the icon/screenshot yourself, although file descriptions can often be copied from wikipedia, etc.
Adding particularly noteworthy additions to the featured content area.
Creating new categories and moving/renaming old categories as needed.
Seeking out content suggested by community members and adding it to our library.
So the library is a pretty quite place, but definitely useful when you find what you're looking for. Contributions don't happen all that often, so this is definitely a slow paced job that won't keep you too busy. Perfect for someone that just likes to check in periodically.
That said, the initial work is a bit of a mess. A lot of things need organizing and getting rid of entirely, and the system isn't always straight forward, so I'll likely have to whip up a quick tutorial video showing you how to use it. I'm definitely not expecting the candidate to do it all in a short amount of time as it's grindy and not super fun work. I'm totally okay if you just want to fix the icons/screen shots/file descriptions of say, 5+ files a week. At least that way we'll get the whole library organized
eventually
I'm sorry I can't compensate you for this, but if you love StP and want to give something back (or can't afford a donation) this would be a great way to do it, and also make the site better for future users. If you want to quit at some point I'd be happy to give you 'lifetime supporter' status if you've cleaned up a decent amount of files by then.
If you're interested in helping out, send me a private message or post here in this thread. Thanks!