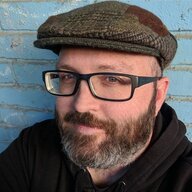 Permanent Wanderer
Staff member
Admin
Joined

Aug 4, 2006
Messages

10,047
Reaction score

23,704
Homebase
Website
The 2015 Jamboree has ended! Thank you all for attending, we had fucking kick ass time!
For those curious about the event, or who want to re-live the memories, check out my write up of the event (with pics!): https://squattheplanet.com/fest/2015/page-9#post-187231

Also, check out the wonderful pictures posted here, and here!

Would you like to join the discussion for next year's event? CLICK HERE!
Squat the Planet is having it's first official meetup in several years in the infamous squatter town of Slab City, California! The meet up officially starts October 1st, and will run throughout the weekend.

This year's gathering is taking the form of a loose meet up, where folks are encouraged to bring any skills they're interested in teaching others or just come to share stories, a few drinks, and enjoy all there is to do in the Slab City area. This is going to be a rare opportunity to hang out and get to know a lot of the people from the StP website in real life, and possibly find others to travel with after the event.

Cornelius, curator of the Slab City library has been kind enough to offer to host this year's StP gathering at the beautiful Slab City library located right next to the canal (so it'll be easy to beat the heat)!
As a thank you, we're asking that anyone attending the event this year bring at least one quality book to donate to the library. Think of it as paying the price of admission; although we won't be turning anyone away, the library could really use your donation to bring it back to it's former glory!
For those that don't know, the Library in Slab City was a place where folks could leave books and take books for the whole Slab community. Unfortunately after the original owner passed away, it went neglected for quite a long time, until Cornelius and friends came along, and they've been hard at work rebuilding it, so if you can help out in some way while you're there, please do!

If you've never heard of Slab City before, it's an area of southern California that was formerly a military base, but now exists as a popular snowbird retreat. It has as few as 100 residents in the summer and as high as 1100+ during the winter. Portions of the military base still exist as concrete foundations that give the Slabs it's name. It's located next to the Chocolate Mountains Aerial Gunnery Range, which often puts on quite a show at night (and sometimes during the day) as the military performs practice maneuvers and drops various kinds of ordinance throughout the fenced off area. You can often see (and feel) the bombs going off between the Slabs and the Chocolate Mountains in the distance.
There's a decent amount of things to do and places to explore throughout Slab City, including "The Range" run by Builder Bill, who puts on a life open mic night each Friday of the week. This is often the best opportunity to mingle and meet other folks in the Slabs all in one place. In addition to local bands, it's not unusual for bands from as far as Los Angeles and San Diego to occasionally show up.

Slab City is also home to the infamous Salvation Mountain, a huge mural painted around "The Tanks", it's own hot springs, and a decent sized piece of desert to explore around it. Within driving range is the Glamis sand dunes, the mud pots, and all kinds of exploration opportunities around the Salton Sea.
Awesome! I'm sold! How do I get there!?!
The closest town to Slab City is Niland, which is on the 111 highway, approximately 36 miles north of El Centro, California. Niland is a three mile walk from the Slabs. It's not difficult, and 90% of the time if a slabber sees you walking along the road and they have room, you'll get picked up.
By Car: If you're coming via San Diego or from the East, you should take the I-8 freeway to El Centro, then head north on the 111 highway. If you're coming from Los Angeles, you should take the I-10 freeway east to the 111 south. Northeast, you should come via highway 78.
By Bus: The closest you can get to Slab City via Greyhound is El Centro.
By Train: A north/south bound UP train actually goes right through Niland, but almost 90% of the time it doesn't stop there or anywhere near it, it just goes right through. Best bet would be to make your way to Indio, hop off there and hitch the remaining distance to Niland. If someone can provide more detail on this, please let me know.
El Centro actually has a daily metro bus that goes to Niland for the amazing price of $1. So if you're hitching, that dollar will save you quite a bit of distance. Unfortunately it only leaves once every few hours between 5:45am and 8:45pm.
What do I need to bring?
At least one book for the library (bring more if you can)!
The usual travel gear, pack, sleeping bag, etc...
A hammock/tent will probably be extremely useful.
Water! Bring at least a gallon or two. You can refill water in Niland.
Food! So you don't starve.
Where can I get supplies?
The nearest grocery store is in Niland (a three mile walk from the slabs).
The only gas station in Niland has a spigot in the back you can use to refill water, although you should put some change in their donation jar if you can. You can also buy filtered water for $0.25/gal (bring a container) at the grocery store.
What else should I know?
I'm not sure! Since we're announcing this so early we're still working everything out. If you have any ideas, suggestions, or questions, post them here and we'll address them the best we can. Now go tell your friends!
https://squattheplanet.com/fest/
If you're attending, please RSVP with a comment below so we can get an idea of how many people to expect!
Niland to Library Map:
In case there's any confusion about where to go, this map shows how to walk from the main drag of Niland to the Library in the Slabs!
https://www.google.com/maps/dir/Nil...c6cd8!2m2!1d-115.5188756!2d33.2400366!1m0!3e2
Lizard Tree LIbrary Video:
This video is by Cornelius and is mainly about the people in slab city, but there's some really good video of the library as well. Worth watching if you've never been to the slabs before and would like to know what to expect.
Update 7-13-15:
The folks behind
Riding the Highline
are coming out to show off their 16 minute
train hopping
film! You can find the full details in
this post
.
Update 9-17-15:
We're getting really close now! It's been pointed out to me that the open mic night at The Range will not be on Friday night but rather
Saturday
night, just FYI!
Last edited: