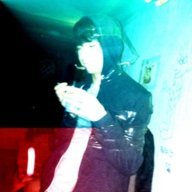 Joined

Feb 17, 2015
Messages

5
Lurked for a long time, created an account, lurked even more. Figured i might as well say hi.

Been toying with the idea of getting out of this dead city of mine for years, and since i saved up some money, this may very well be the spring i finally do.
For the past year i have been working everywhere i can to save for some basic shit like a decent backpack, clothes and whatnot.
Currently working as a night shift delivery guy, which extends to 12+ hour shifts for ~2$/hr with little to no overtime. Worked at a sheep farm before that for a couple of months, but it didn't work out, as things tend to do you know.

Hitching and squatting is not foreign to me, though doing so for longer than a couple of months is, so i'm still figuring things out. The plan was to travel a bit and use helpx and whatnot to find farm work, maybe make connections for some extra cash along the way. Happy to take other suggestions though.

Figuring visas out seems to be the biggest issue right now, as things are more complicated on this side of the puddle.

Anyways, cheers everyone. If anyone is looking for some company along the way, feel free to shoot a message my way. I can make some mean beans!