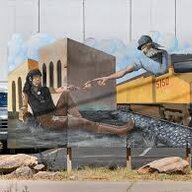 Mastering the Art of Houselessness
Staff member
Moderator
Joined

Dec 12, 2014
Messages

2,111
Age

32
Hometown
Website
@Staff
This has been long overdue, and I have no idea if this has been posted before, so bear with me.
The people that have been associated with StP have fluctuated over the years, but they have always been there.
We have seen staff love us, disagree with us, call bullshit when they see it, and swing the ban hammer.
My point is. We have people here that care about our community. Every God damned Anarchist, crust punk, homebum, vandweller, train rider, LBGTQ activist, and every other damn person under the sun.
As much as I know we have our disagreements with the staff on our own personal issues, I ask that we can come together to realize that we have a space where that is fucking possible, StP.
Satan damn it, thank you. Thank you StP, for allowing this houseless/homeless community to have it's own personal space on the internets!!!