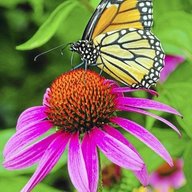 I'm a d-bag and got banned.
Banned
Joined

Nov 21, 2018
Messages

1
Location
This thread was created by a fake account from the 'St. Augustine Vagrant Watch Group & Citizen Night Watch' on facebook. Please follow the link in this thread to report them to facebook for bullying/harassment.
Hi. I'm new to stp, but not new to the lifestyle. if you ask me, in today's world, it's the only way to go. So, this post is about good old st Aug. I spent a lotta time there back in the day. Used to be a fav. But, my fellow travelers, the times are a changin'! I dropped in recently and stayed about a month. I'm kinda a loner, but friendly, so i did a lot of observation and a fair amount of chatting up some of the local nomads. Nice bunch. So i thought it my duty to warn some of the newbies. St Aug has taken a torn for the worse. Busking is frowned upon, if not illegal. Street performers are no longer allowed on ST George street, where most of the tourist action is. the cops are arresting these peaceful folks right and left, just for being there. they check ID and now they have special officers on bikes whose only job it is to police, harass and arrest folks for just sitting there. Not cool. There's a somewhat new ordinance which basically criminalizes our lifestyle. It gets worse. A little bird whispered in my ear, that before spring, the city is enacting a new, stricter ordinance and is hiring 5 new cops to help enforce it. There are eyes everywhere and the JAX news ratted out some prime camps and I think the city or the private property owners have been clearing them out. Oh, i 4got to give u THIS juicy morsel - in FL they have the baker act where they can just say someone is crazy and put them in a mental institution against their will. I guess that is one way to get rid of us! And this one dude told me they're printing up fliers they give to tourists when they check in at their hotels that warn against giving "handouts to vagrants". Friends, fellow travelers of this great land, I'd just steer clear of ST Augustine. It isn't what it used to be. There are plenty more welcoming places out there! B safe. Peace out!