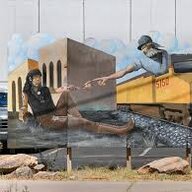 Make America Freight Again
Staff member
Moderator
Joined

Dec 12, 2014
Messages

2,401
Age

33
Location
Website
Its been so long that I cant even remember if I ever did an intro when I first joined StP under my former avatar "SIB".....
Alas, you will have to sit through another one:
What's crackin' ya'll?! I'm Coywolf. Over-poster overlord.
I joined StP in 2014, right after the downfall of DigiHitch, one of the most infamous, and one of the first, travel-wiki sites out there (I know some of ya'll still remember it).
I had been researching
hitchhiking
in 2009 after losing my Job, girlfriend of 7 years, and my housing situation. I jumped in a buddys car headed to Portland, and the rest is history. If you want to read more on a thread about my backstory you can find it
Here
.
Anyway, I found StP, fell in love, and have been here ever since. This website transitioned my Hitching lifestyle, to riding freight, and I am incredibly grateful to all of the riders who have helped me through that transition. Riding is now my preferred form of travel.
Some highlights about me:
-31 years old
-Aries
-Been on the road on and off for ~10 years
-Been riding trains for like 2-3 of those
-Work as a Park Ranger/Firefighter during summers
-I dont want to do the math, but I have something like >50,000 miles of travel under my belt. ~11,000 this year
-Want a dog REALLY bad
-Own a '93 Toyota Pickup
-Radical Leftist
-Recently was able to come out as a Bi-male
-From Flagstaff, AZ
-Homebums generally piss me off
-Drink way too much
-PNW <3
-Always willing to help new/fellow travelers when I can
-Attended my first Jambo last year
-
@Rhubarb Dwyer
's Valentine
-Serious outdoorsman
-Hate Trump
-Decided to hop trains for the first time and film it. If you like videos about
train hopping
, I have a channel:
The Coywolf - https://www.youtube.com/channel/UCRGX6feZ-r2jRW7mVRrLXLQ
Its good to see all these intros from people who have been here a while. Lovin' it! Glad to be here, and Ya'll family!
Last edited: