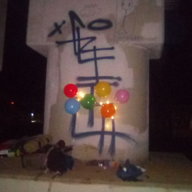 Joined

May 13, 2019
Messages

81
Location
so ive seen some other posts about folks in recovery travelling, but i thought itd be neat to have a thread where sober folks can just check in and meet each other, connect and give us an idea of how many of us there are. isolation is such a huge part of addiction for me so even just having a reminder that were not slone thst we can look at maybe will be helpful to somebody.

maybe we can just say our names, if were currently travelling, location/direction, if were currently sober or trying toget sober (if you want), a little about stuff you do for your recovery on the road and anything else you wanna share.

note: this thread is not intended to be a discussion of various fellowships, debates on what sobriety means or how other people should be sober or anything like that. strictly a check in, roll call, chance to meet and see each other kinda deal.
also this thread is intended for recovering addicts and alcoholics only (regardless of if you are currently using/drinking), not for straight edge people or people who do not struggle with addiction (meaning you have an uncontrollable or unpredictable response to drugs and/or alcohol and cannot stop/stay stopped when you want to).
if you think you might have a problem with drugs or alcohol or are not sure, youre definitely welcome.

edit:: also a disclaimer - this thread being in the staying healthy section in no way means that using means youre unhealthy, that there is validity to the clean/dirty dichotomy, or anything like that. we decide what healthy means for us and what wellness means for us. using doesnt mean you have to/should want to stop using. but if you do want to, hopefully this thread can show you that you can stop and put you in touch with other people who have. find those who "have whst you want"
Last edited: