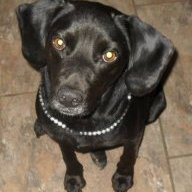 Joined

Jul 14, 2014
Messages

70
Current Location
Wasn't sure if this should go here or in News, but anyway here it is... This guy has actually won THREE lawsuits (only one related to shoplifting, though).
http://www.cbsnews.com/news/nyc-shoplifter-awarded-510000-from-jury-for-broken-ankle/
NEW YORK
-- A Brooklyn jury has awarded more than $500,000 to a man who sued the city for a broken ankle he suffered during an arrest for shoplifting.
The jury awarded Kevin Jarman $510,000 on Wednesday for the injury.
The 50-year-old Jarman had filed the suit after pleading guilty to shoplifting at a Queens Pathmark in 2011.
"This shows that a regular person who has his rights violated can still go to court and do something," Jarman's lawyer, Anthony Ofodile,
told the New York Post
.
The Post reports that Jarman has received other payouts from the city.
In 2005, he sued the NYPD for false arrest after a drug sale charge was dropped. The city settled for $15,000.
Last month, the city settled for $20,000 after Jarman sued police for false arrest in another drug case.
Last edited by a moderator: