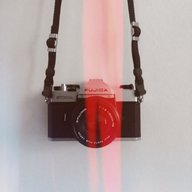 Joined

Jul 8, 2018
Messages

7
Current Location
Website
This is one of the most delicious serbian foods and certanly something that everyone deserves to try in their lifetime))) Well that being said lets get to work, the ingredients you will be needing are quite simple. You need to use 70% beef and 30% lamb meat and a few cloves of garlic and a pinch of salt.
Cut the meat into small square pieces around 2x2cm.
Cut to pieces 3 or 4 cloves of garlic and boil it in small amount of water(round 100ml).
Then mix together and let stay in freezer overnight.
Grind the meat twice and leave it on room temperature for a few hours.
Next step is to create the traditional cevapcici form out of ground meat you can use a plastic bottle cut in half and use your fingers to press the meat in, it should come out thru the drinking hole which is about 2cm thick which is ideal for cevapcici, length can be any but i reccomend around finger length.
Final step is to fire up some barbecue, put beef or pig fat on the bars and grill the meat on strong heat until its done.
Note* cevapcici need to be very slightly raw on the inside when you split them, must not be overgrilled and dry.
If you dont have barbecue you can fry in a pan but again best to use beef or pig fat but you can use butter or good quality oil.
Serve fresh and warm with onions and warm bread.Good idea to add some kajmak. (yogurt is really nice too with this meat).
Also awesome combination is cevapcici + fried potatoes + onions and with or without bread
Very simple to prepare if you have some meat and a freezer and very very tasty
You can find it in Belgrade old town, or famous tourist destinations in Serbia, its awesome, extremely tasty, and everyone is going nuts about it!
Try it out!