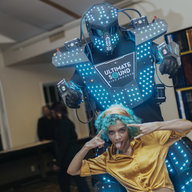 Joined

Aug 2, 2019
Messages

1
Current Location
Traveling from

New York City
Destination

California/Colorado
Greetings!

My name is Diva and I am a 24 year old Cuban photographer living in Queens, New York. I've recently decided to make my way towards the west in the hopes of eventually landing in Hawaii. I work as a freelance photographer and videographer and am interested in documenting my travels. I grew up in Florida and have lived in New York the past couple of years, currently I do not have a driver's license but am working towards leaving New York with one. I would be happy to share driving, and pitch for gas if needed. Otherwise, I offer my creative services for anyone who'd like a photo of themselves or anyone.

I hope to meet like minded individuals who just want to see what else there is to see out there. That's where I'm at, I haven't traveled much but I am ready to do so.

I'd like to take off around September or so. I turn 25 in November and would like to be on the West Coast by then.

Hope to catch y'all there.

Over n Out.