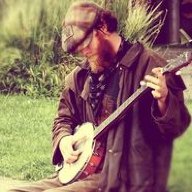 Joined

May 3, 2008
Messages

931
Reaction score

2,799
Homebase
Seeing a lot of rumors going around about this space in Seattle, so I figured I'd make a post here dispelling rumors and giving people an idea what it is/what it's about.
What happened was that protesters originally attempted to march past the police station, but police chose not to allow them to proceed. That turned it into a line in the sand, where police gassed protesters nearly daily, which wound up in more protesters showing up every day. Finally, somebody gave the order to clear the area, the police removed everything of value from the precinct, and withdrew from the area, leaving the precinct completely unlocked and unguarded while simultaneously saying they had credible threats that protesters intended to burn it down. Instead, protesters barricaded it off and have protected it from agitators so thoroughly that police later returning had no choice but to confirm that it was as they left it (and it was TRASHED). Clearly they intended it to look like protesters had trashed the building, and were confident it would be set on fire and they would then have reason to gas and arrest protesters again. CHOP was effectively born from the effort to protect that building, effectively giving police no excuse to return to the area.
There are no checkpoints with armed guards, nobody checking ID. There have been volunteers at entrances to move barricades for residents and deliveries to drive in, and this was set up after somebody attempted to plow into protesters with their car and then shot somebody. There have been some people with guns occasionally showing up, some of them protesters, some of them white supremacist groups. It's somewhat understandable that there's been people carrying
weapons
after the shooting and the armed groups of supremacists showing up. Most of the people showing up are just normal, every day people. Everybody comes and goes as they please.
There's been a few incidents, which shouldn't surprise anybody when tens of thousands of people show up. Normally the Capitol Hill Block party would actually be going on about now, and that alone would probably generate far more police reports and damage. Overall, the residents have been very supportive, and businesses are stoked that they're getting thousands of extra customers when they expected this time of year to be a net loss.
What's crazy is the disinformation attacks. Chats for streams of the area are full of Russian and right-wing trolls, spreading disinformation. The name CHAZ was changed to CHOP nearly immediately, but since the new name doesn't fit the "anarchists taking over Seattle" narrative, trolls are actually working very hard to make sure the public continues to see the name as CHAZ. There have been constant attempts to spread rumors of various biker gangs or large amounts of white supremacists being on the way, to scare protesters away, as well as to ideally draw actual anti-protesters and create a violent situation. The police have been using the scanner to spread disinformation themselves, saying there were large groups of armed supremacists where protesters were able to confirm that there weren't. The disinformation campaign against this movement is
huge.
Both sides are being played and manipulated like crazy by all kinds of different groups. Fox News has been caught photoshopping armed men into photos of CHOP; agitators and plants and undercover police are all over the place in the crowd.
Last edited: