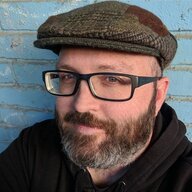 Nomadologist
Staff member
Admin
Joined

Aug 4, 2006
Messages

8,919
Current Location
Website
I'm still working on putting together all the video footage I shot of my trip to the Dry Tortugas in the Caribbean, so in the meantime I thought I'd go ahead and tease you with some pictures I took during the trip, and a very funny video clip of Ryan playing with a dead bird.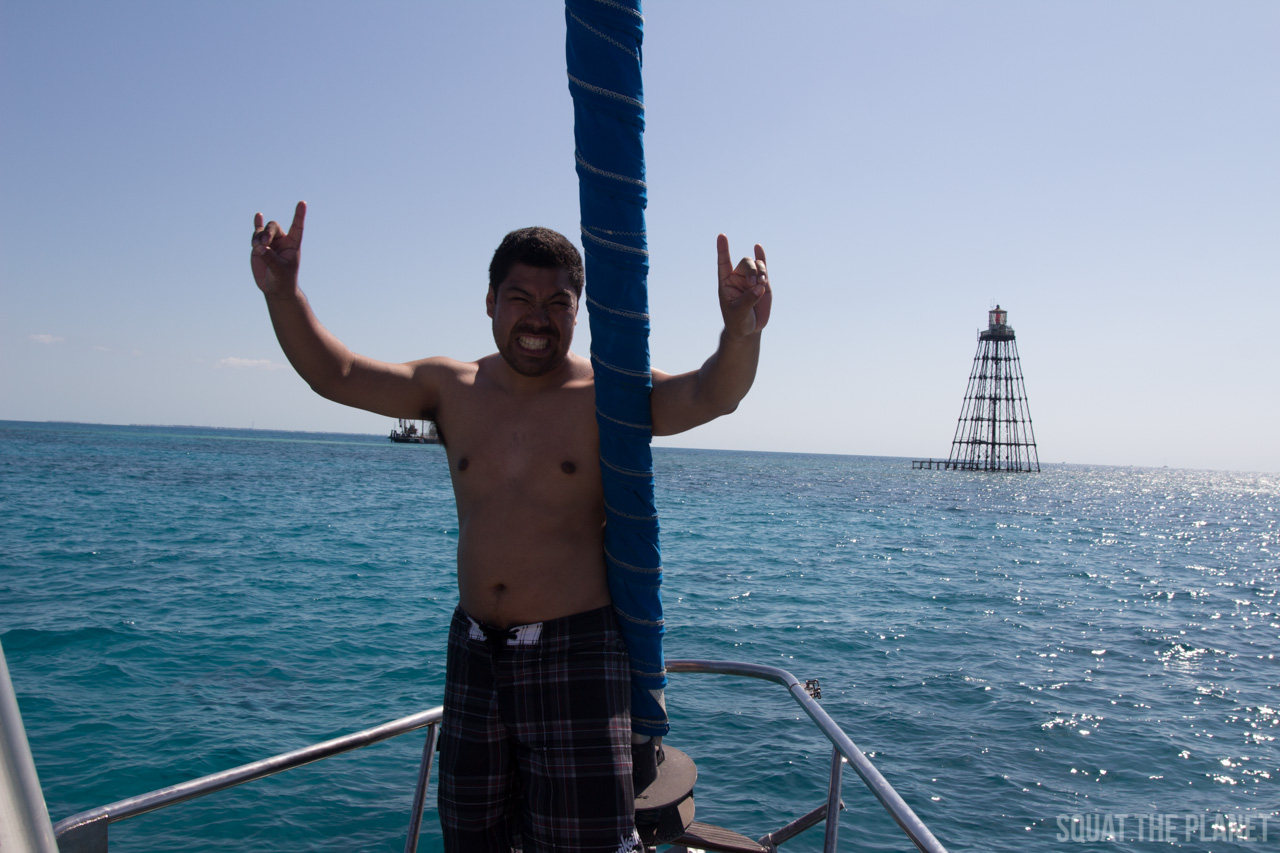 After gathering the needed provisions, our first stop was Sand Light Key, a reef about six miles southwest of Key West, Florida. It's surrounded by mooring balls to anchor your boat on while you go snorkeling and check out the underwater wildlife.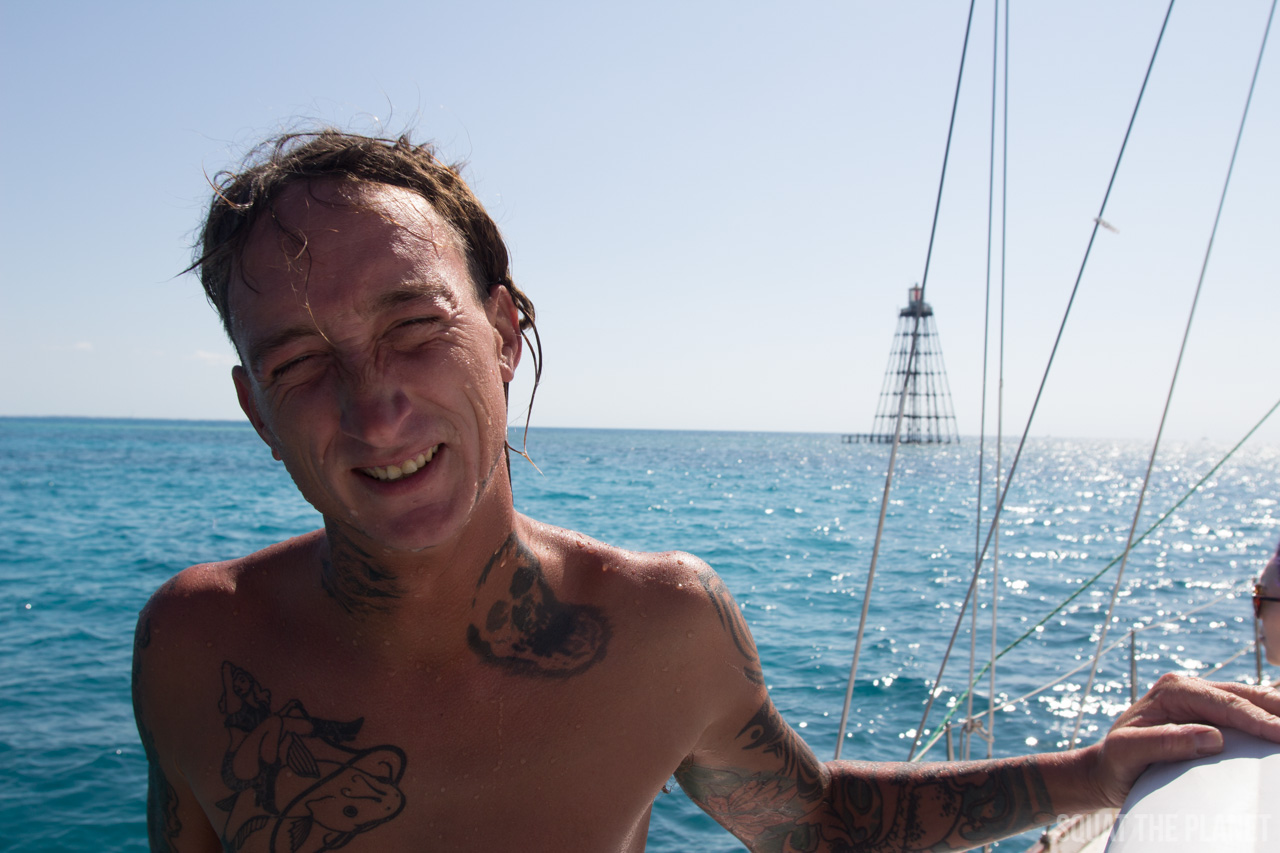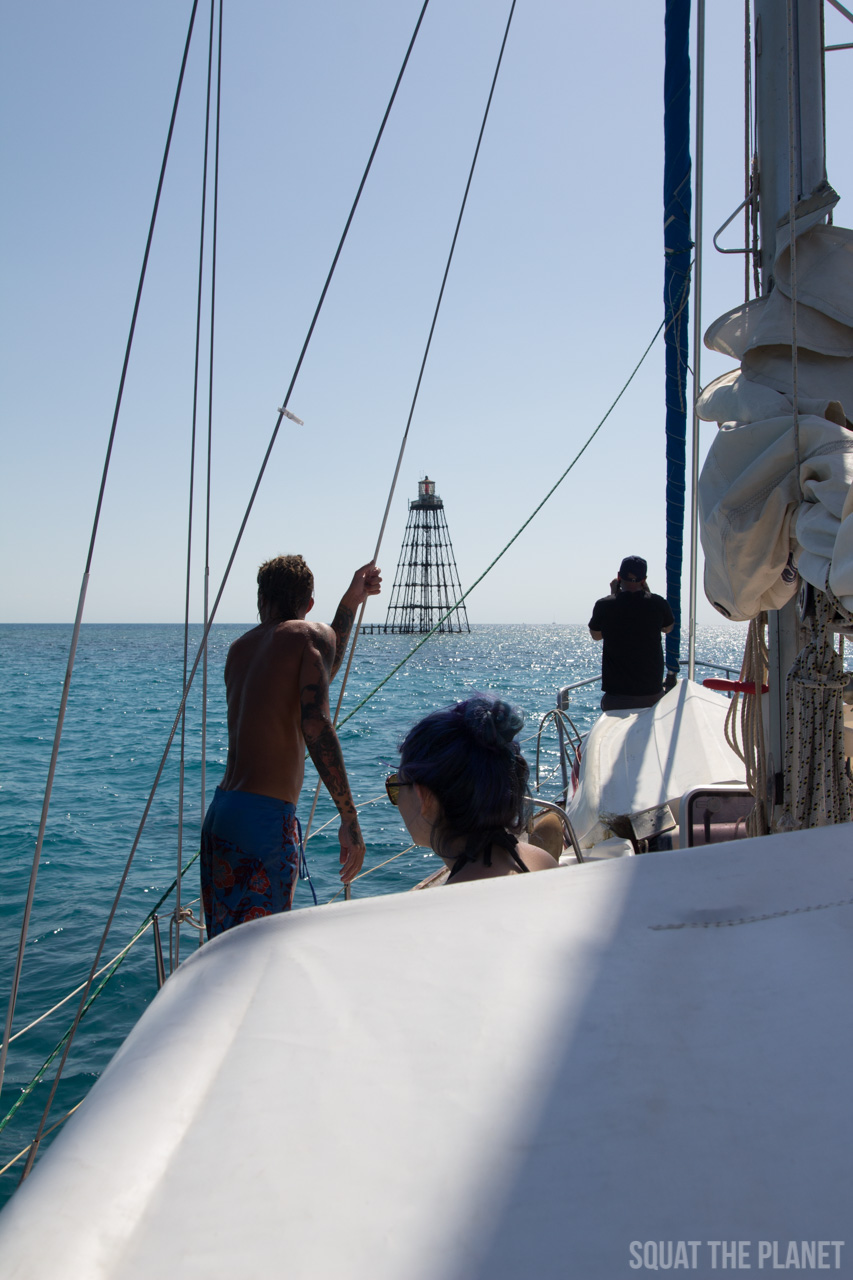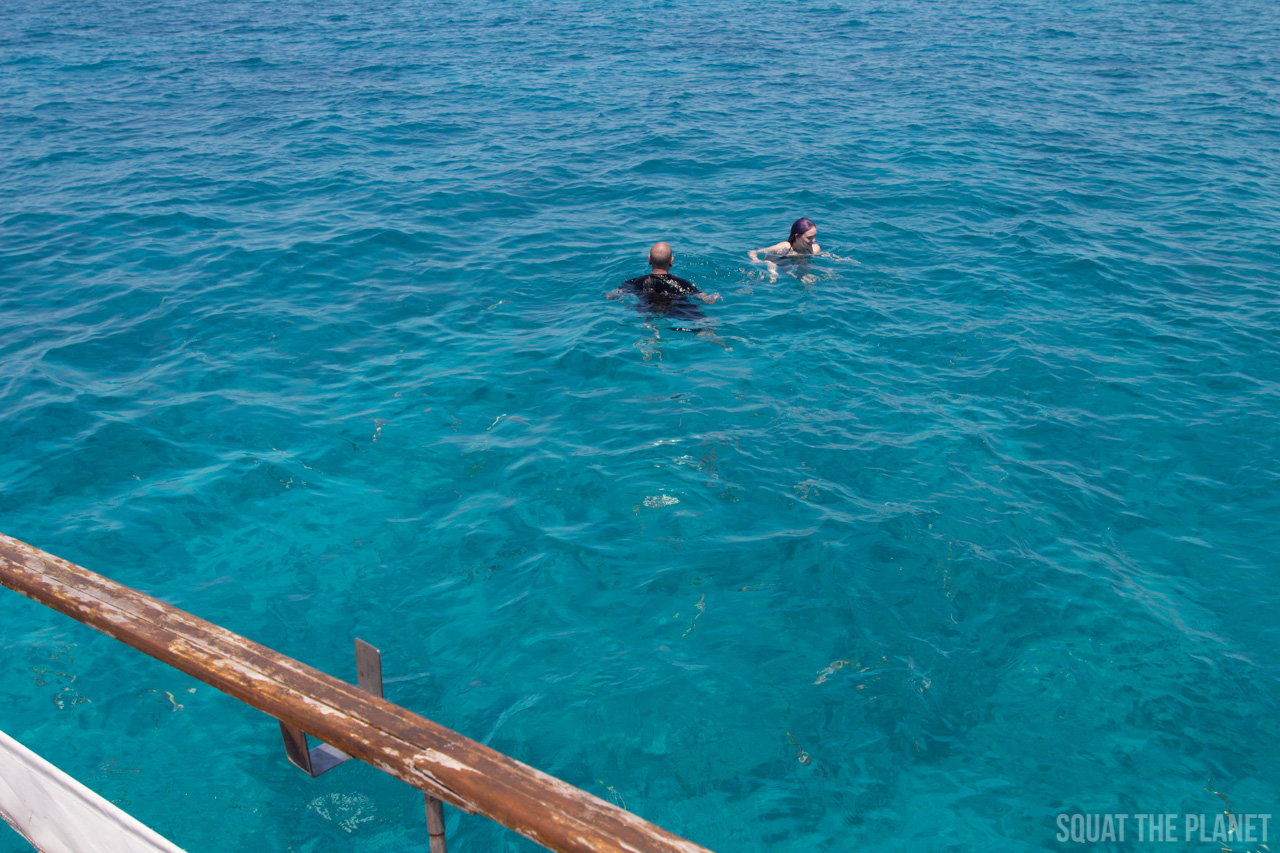 This was the first time I'd ever seen the clear, blue waters I'd always heard about, or seen on television. In about 30 feet of water, we could see all the way to the bottom! It felt like swimming in public pool in the middle of nowhere. We could also see hundreds of fish swimming around us, a huge group of which decided to surround Lauren, seemingly trying to figure out what she was.
Ryan decided to take my GoPro underwater camera with him, and captured some really good video of the fish and what the underwater world beneath the boat looked like. The fish were remarkably unconcerned about us being there, and would often swim right next to us.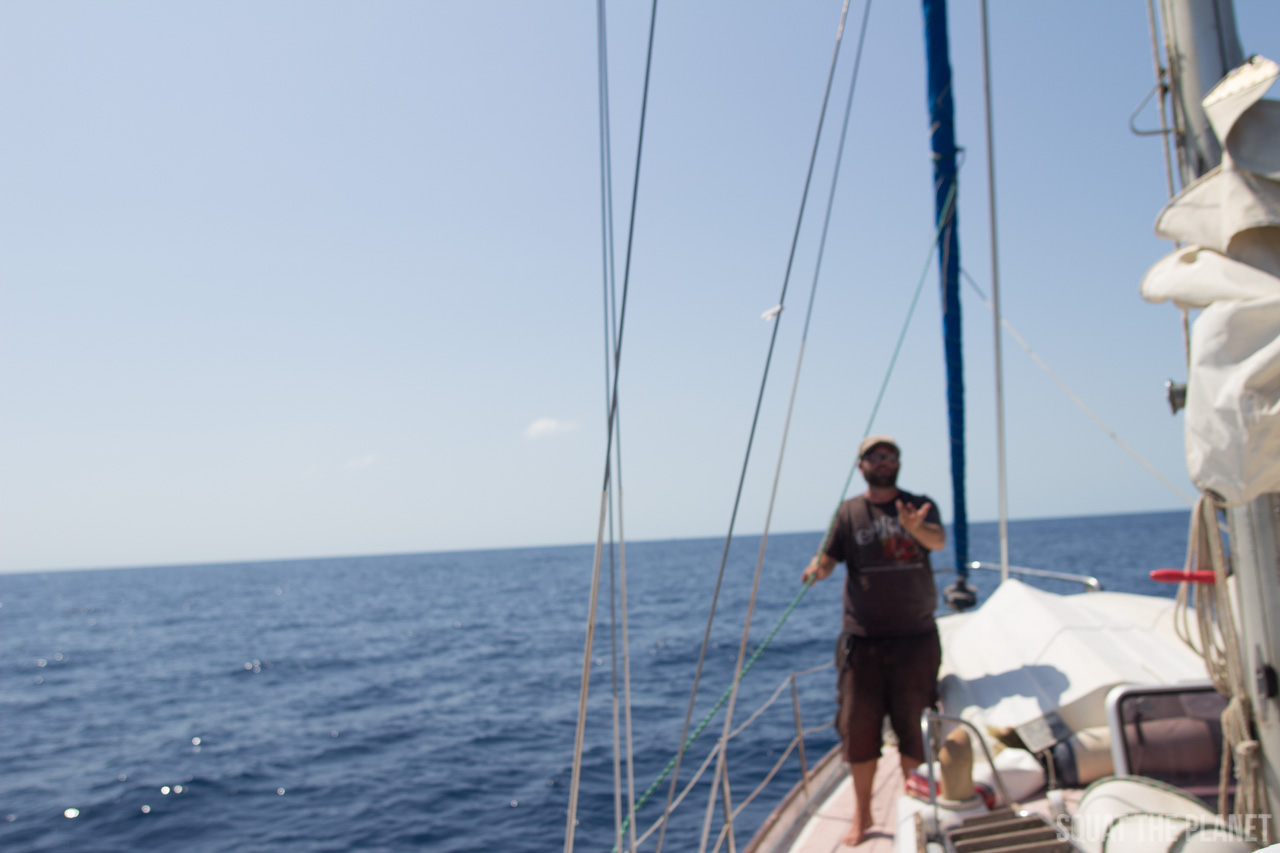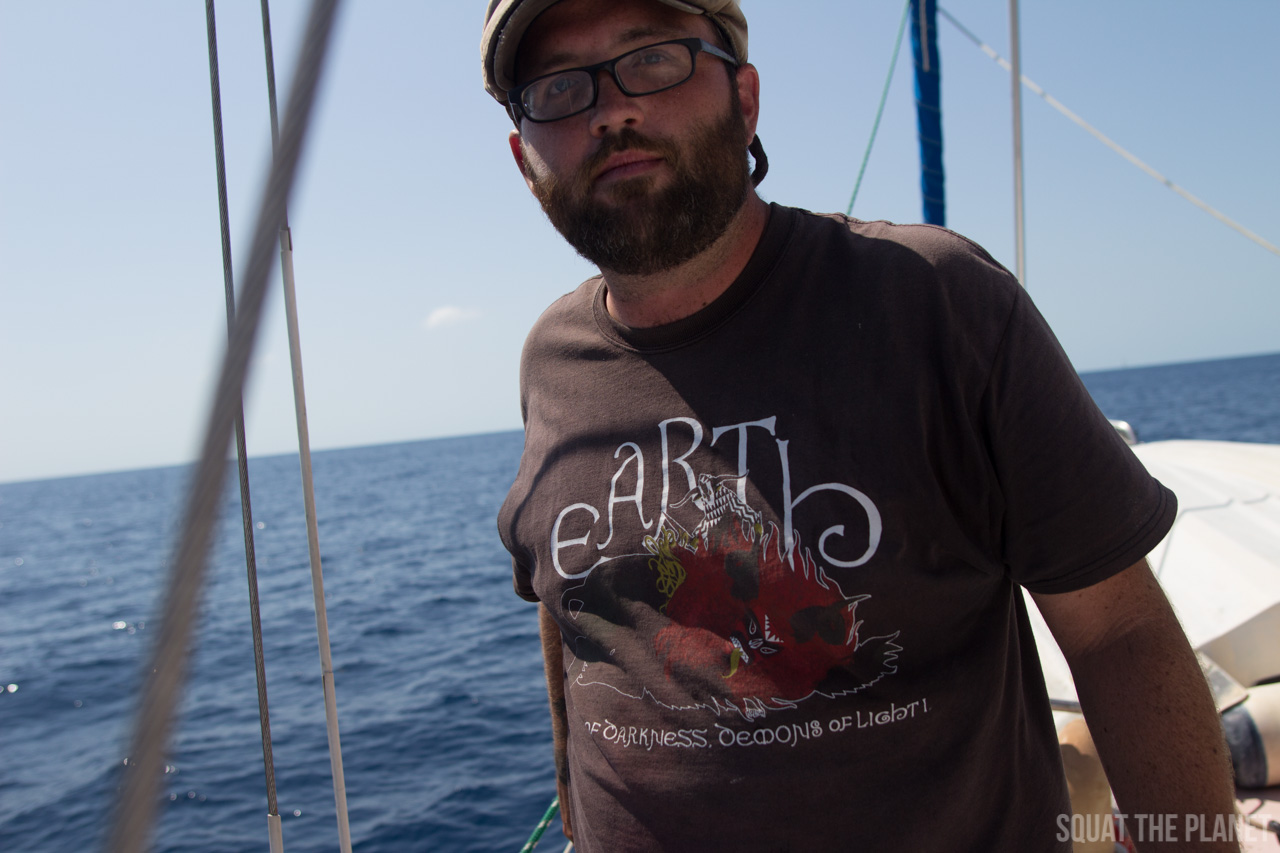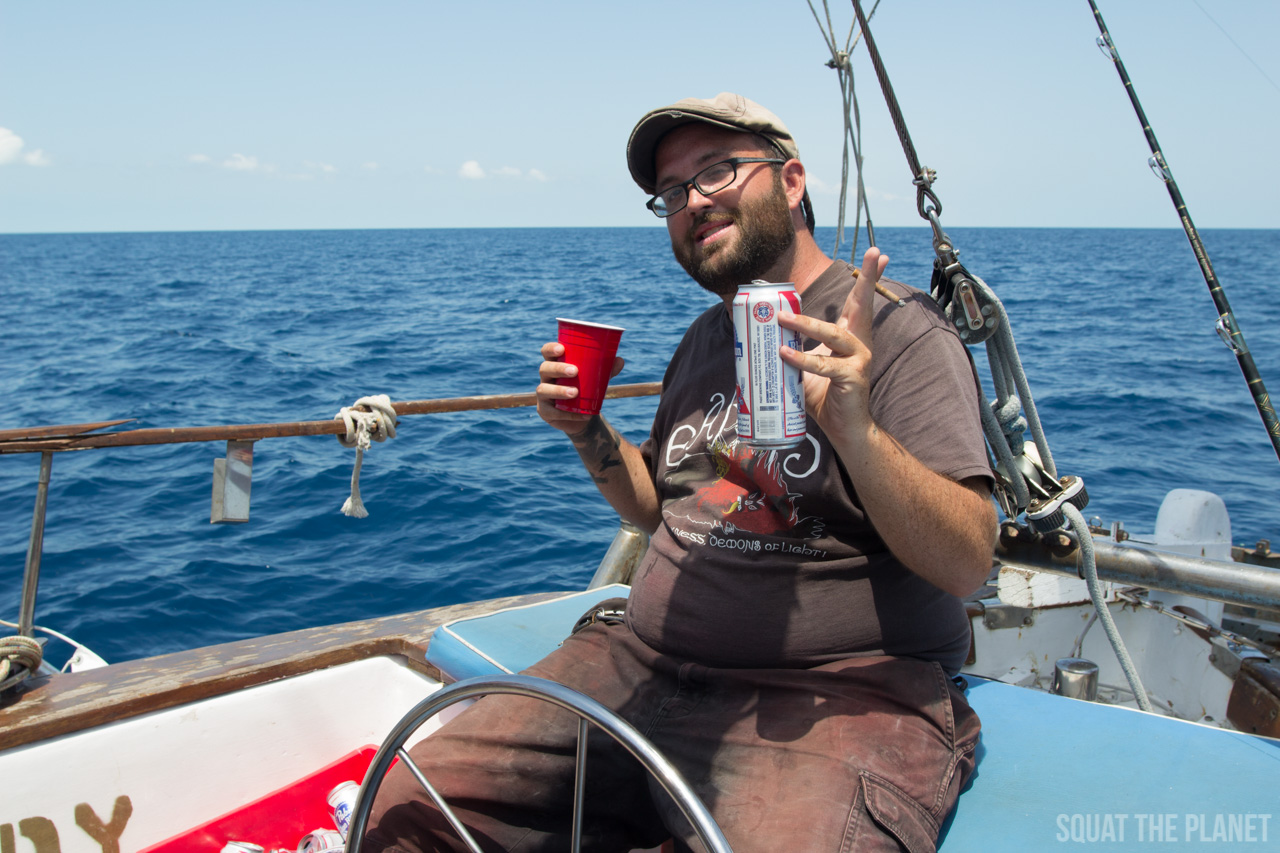 After Sand Light Key, we set out with our sails open and spent the next few hours headed west. Adam, Lauren, and Robert had brought about three half gallons of rum with them for the trip, and as you can see in the picture above, I proceeded to get pretty wasted. Somehow I managed to keep us on course (most of the time) until I passed out in a drunken heap as we reached the Marquesas Islands, where we set anchor for the night.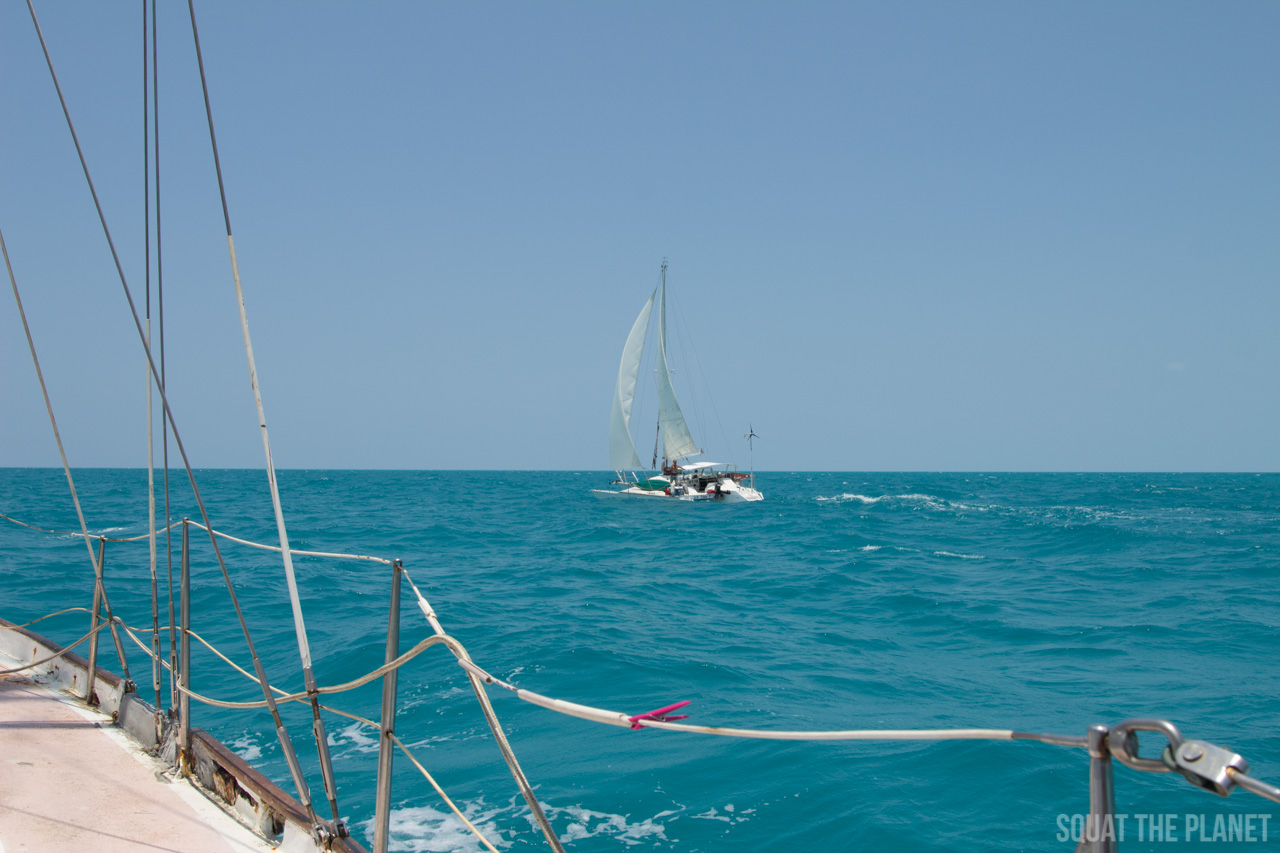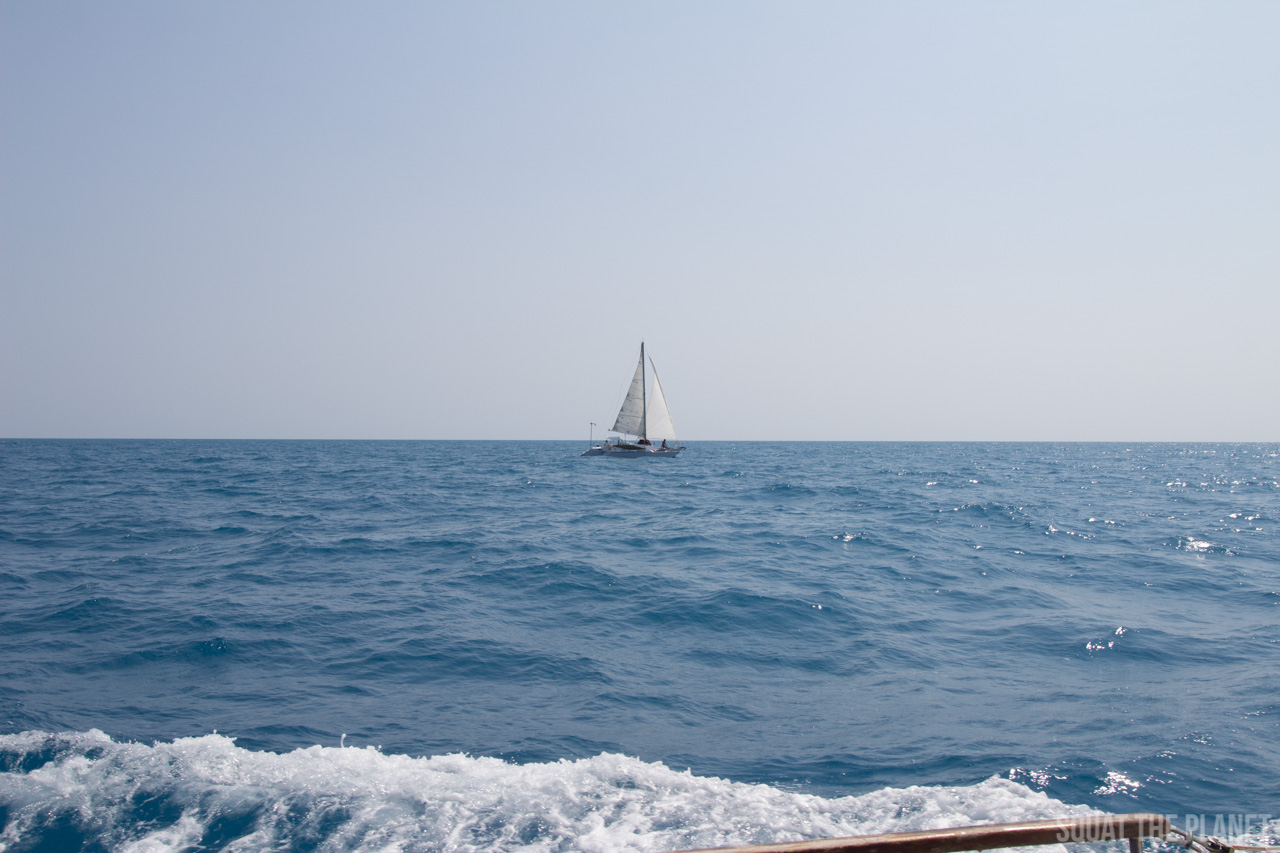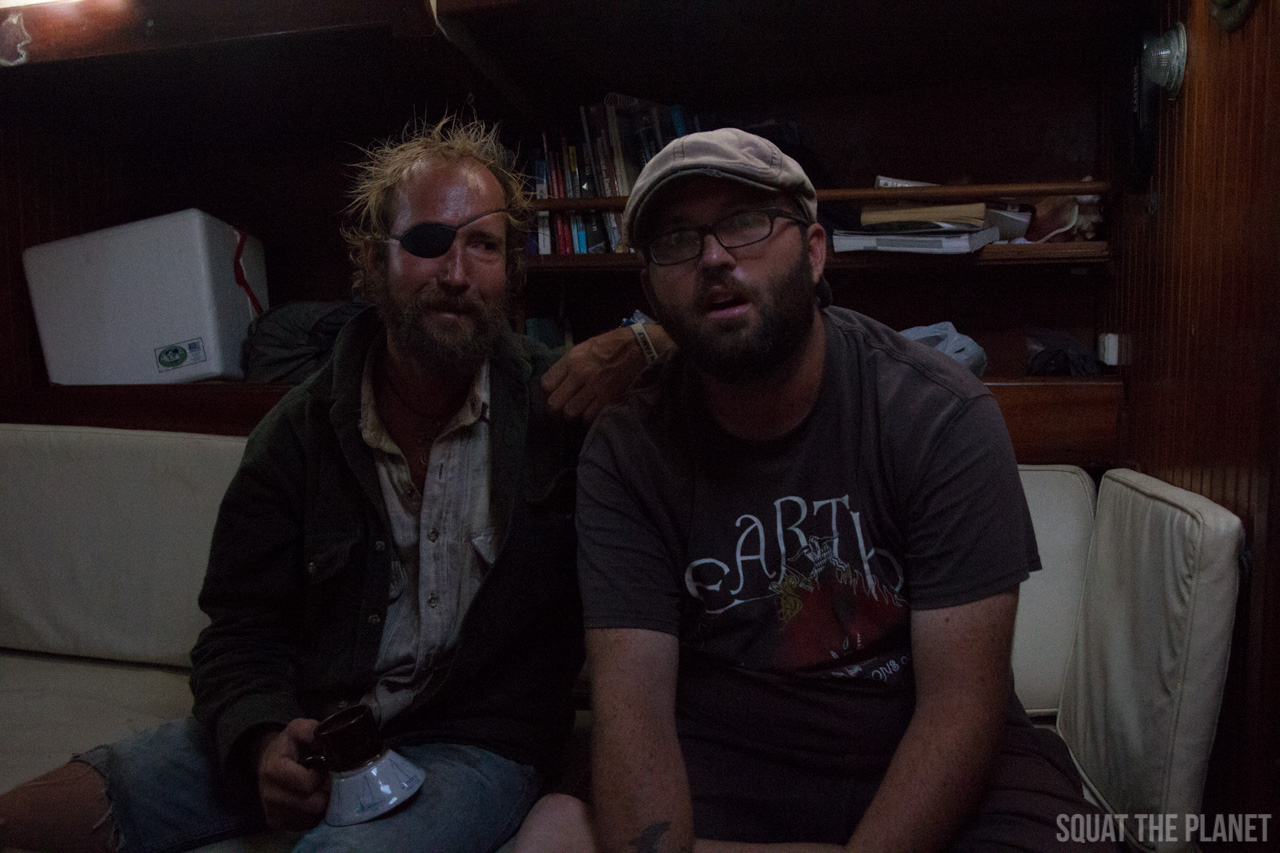 Jay and I in the cabin of Rocksteady the next morning. I've mentioned Jay several times in the podcast, and this time he was sailing behind us in his trimaran to the Tortugas.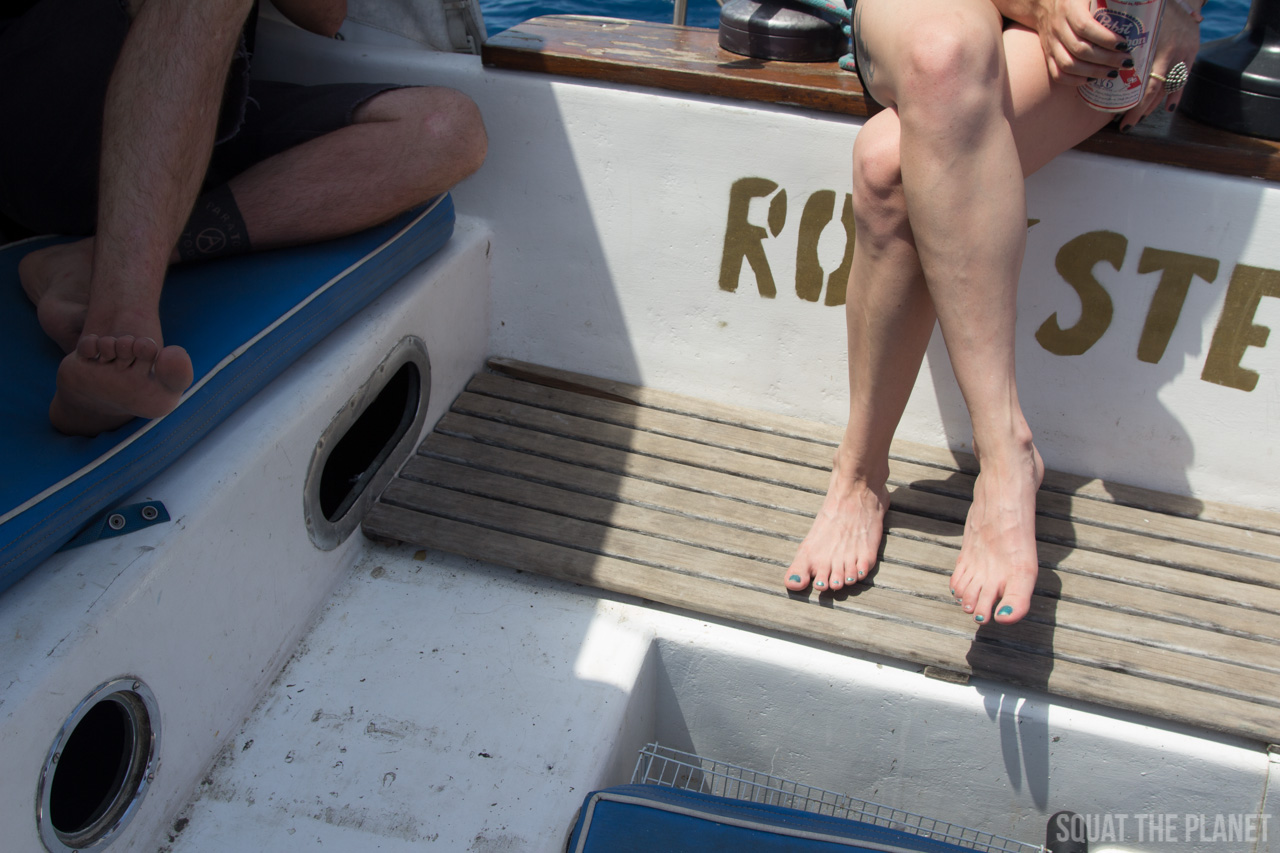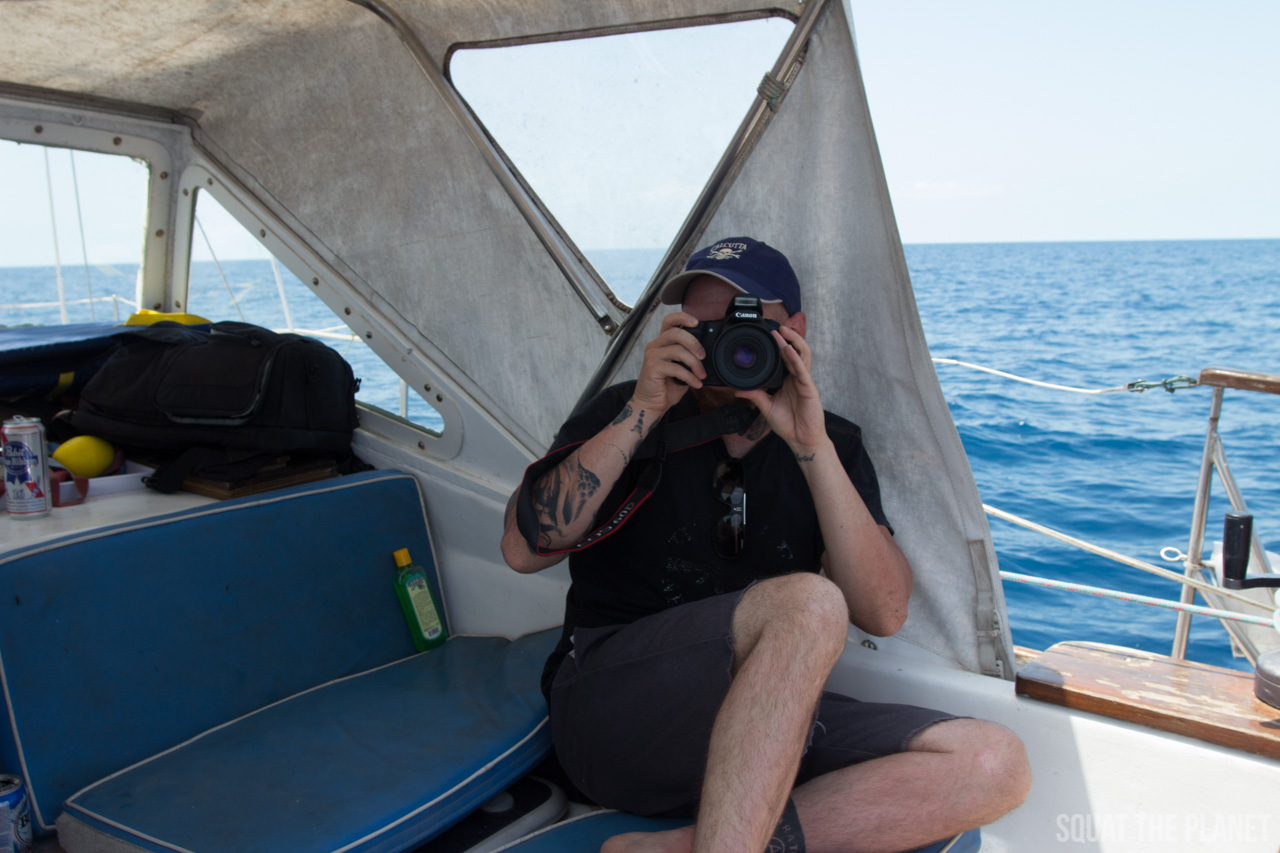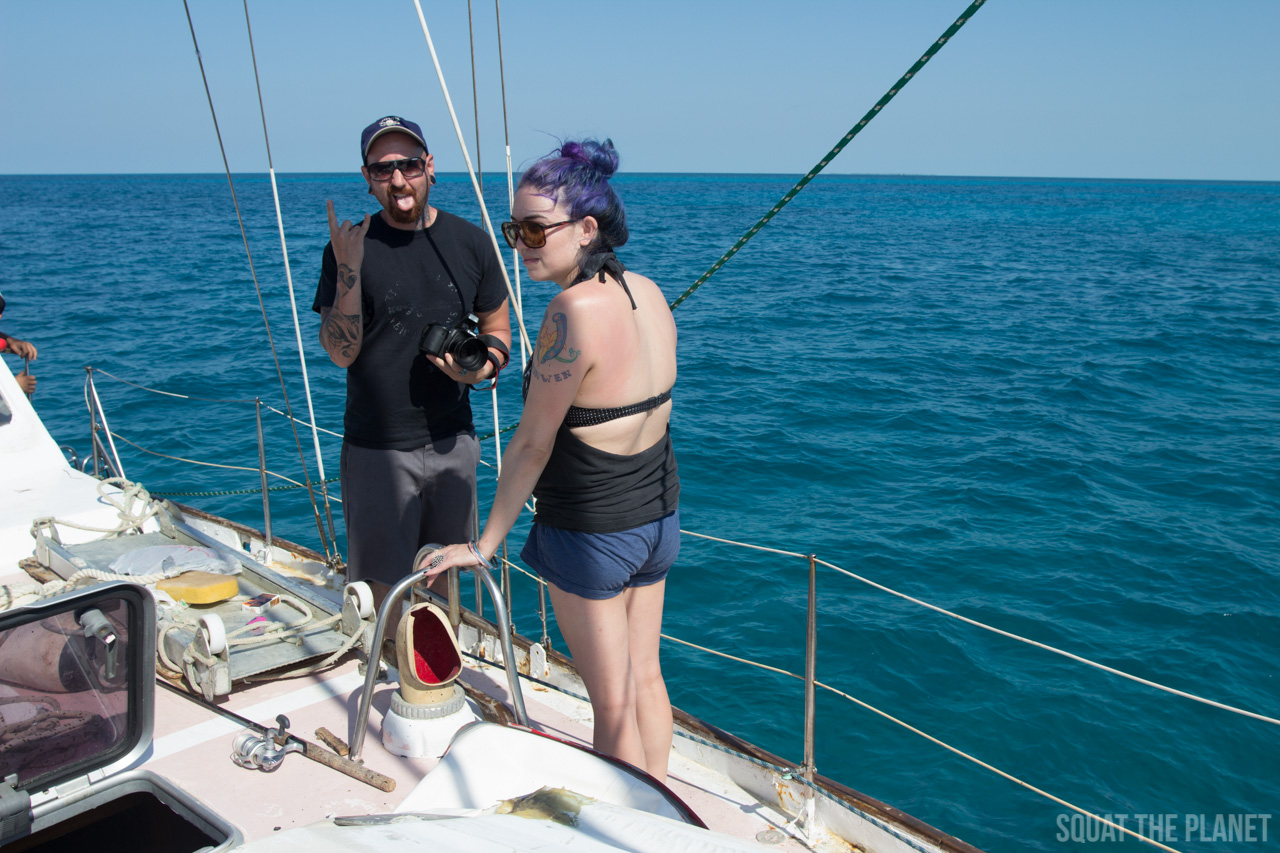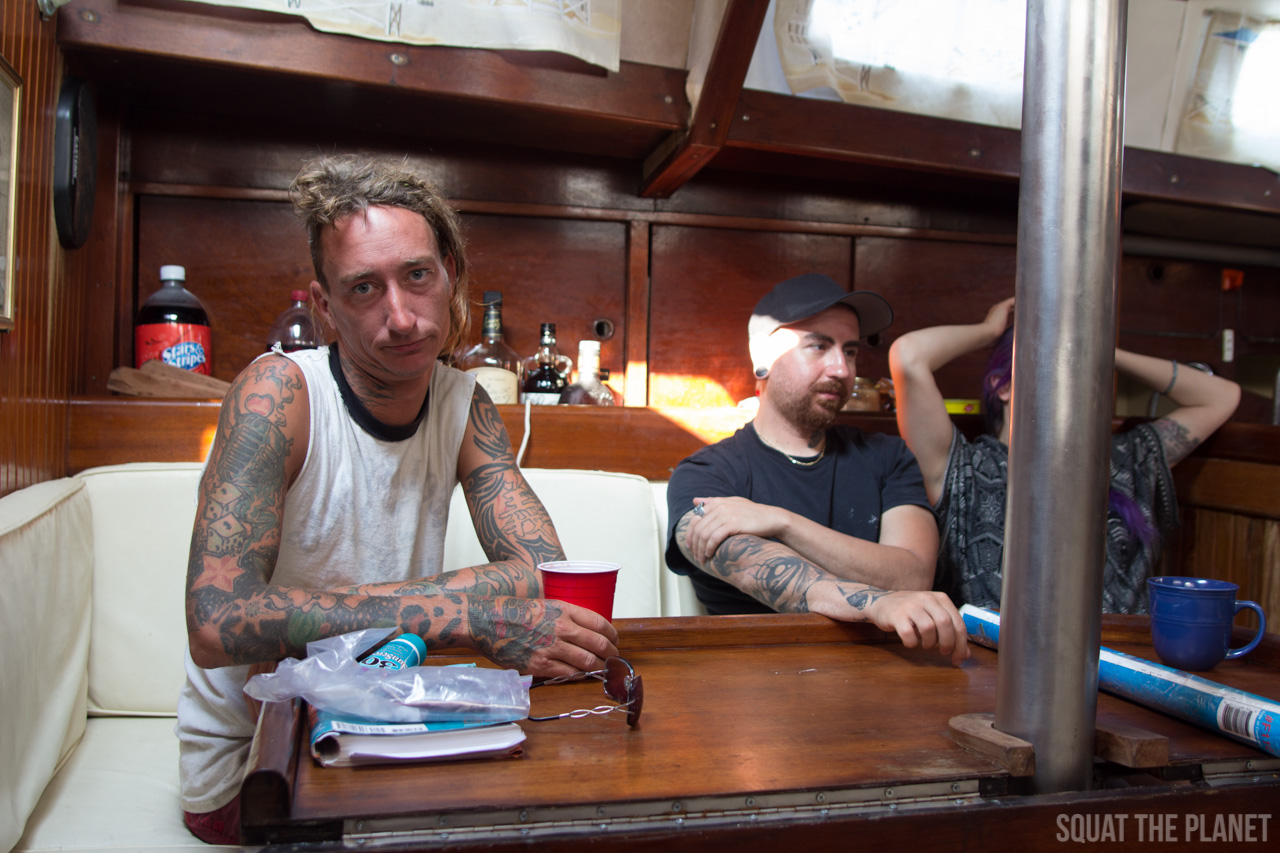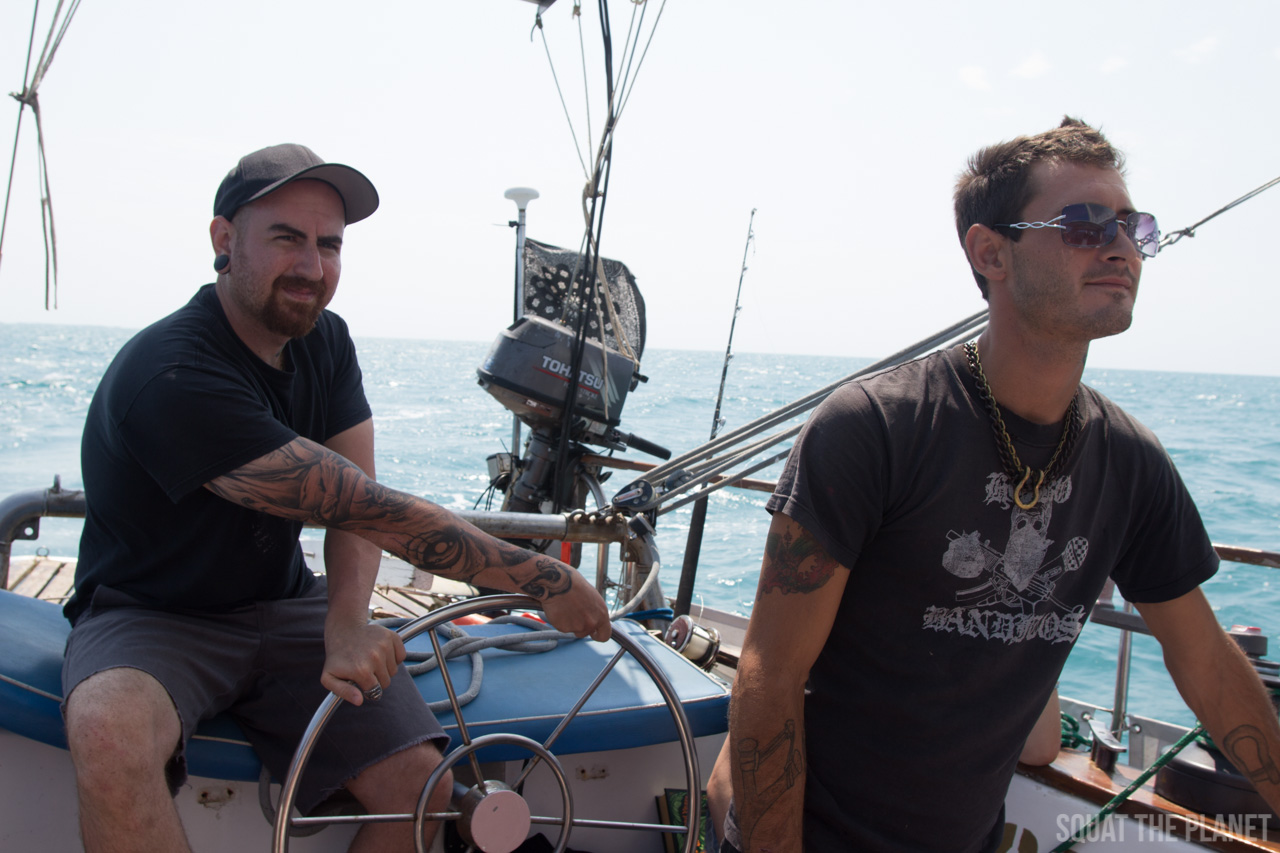 We spent all of the next day sailing to the Tortugas, and finally arrive just before sunset.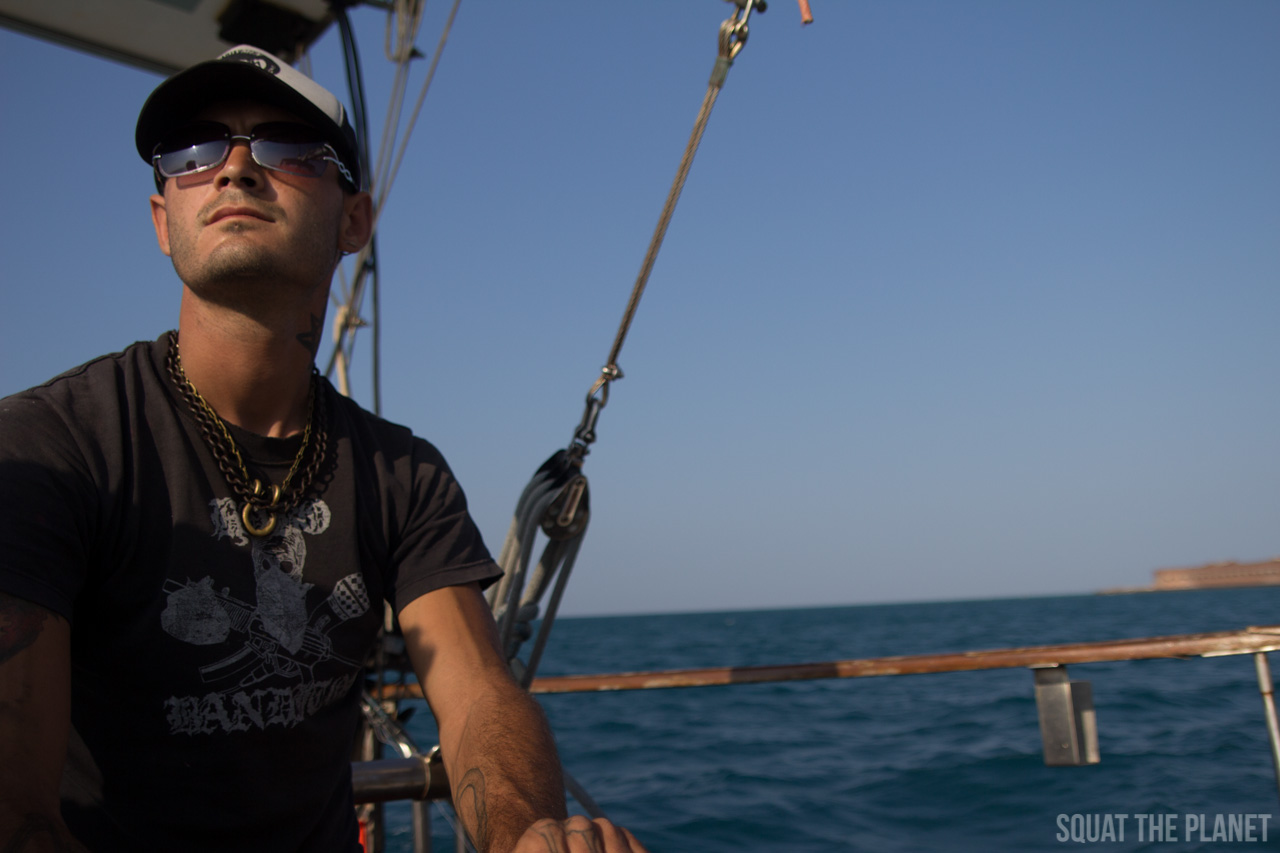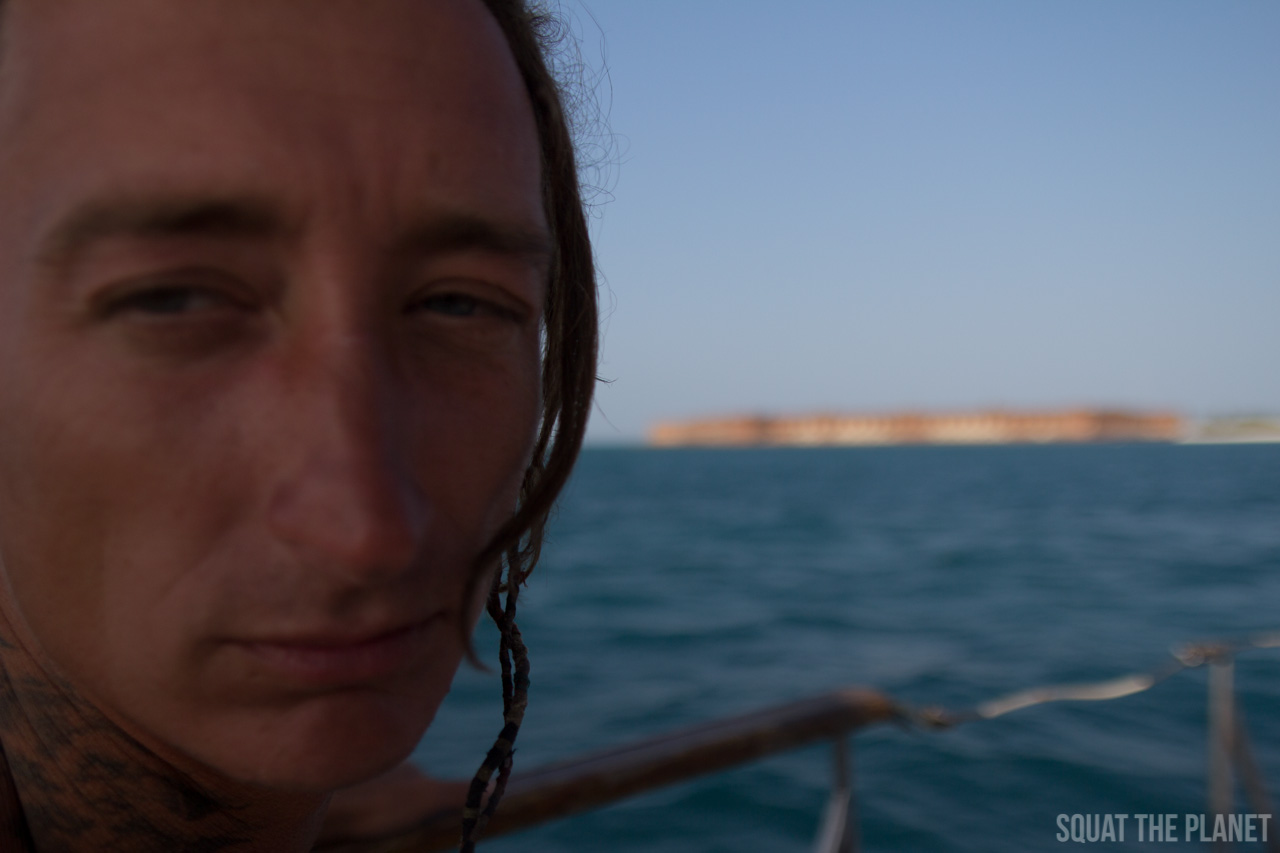 Seeing Fort Jefferson looming on the horizon after nearly two days of seeing nothing but water was a welcome and epic sight. At that moment it felt like we were coming upon an abandoned castle in the middle of the ocean.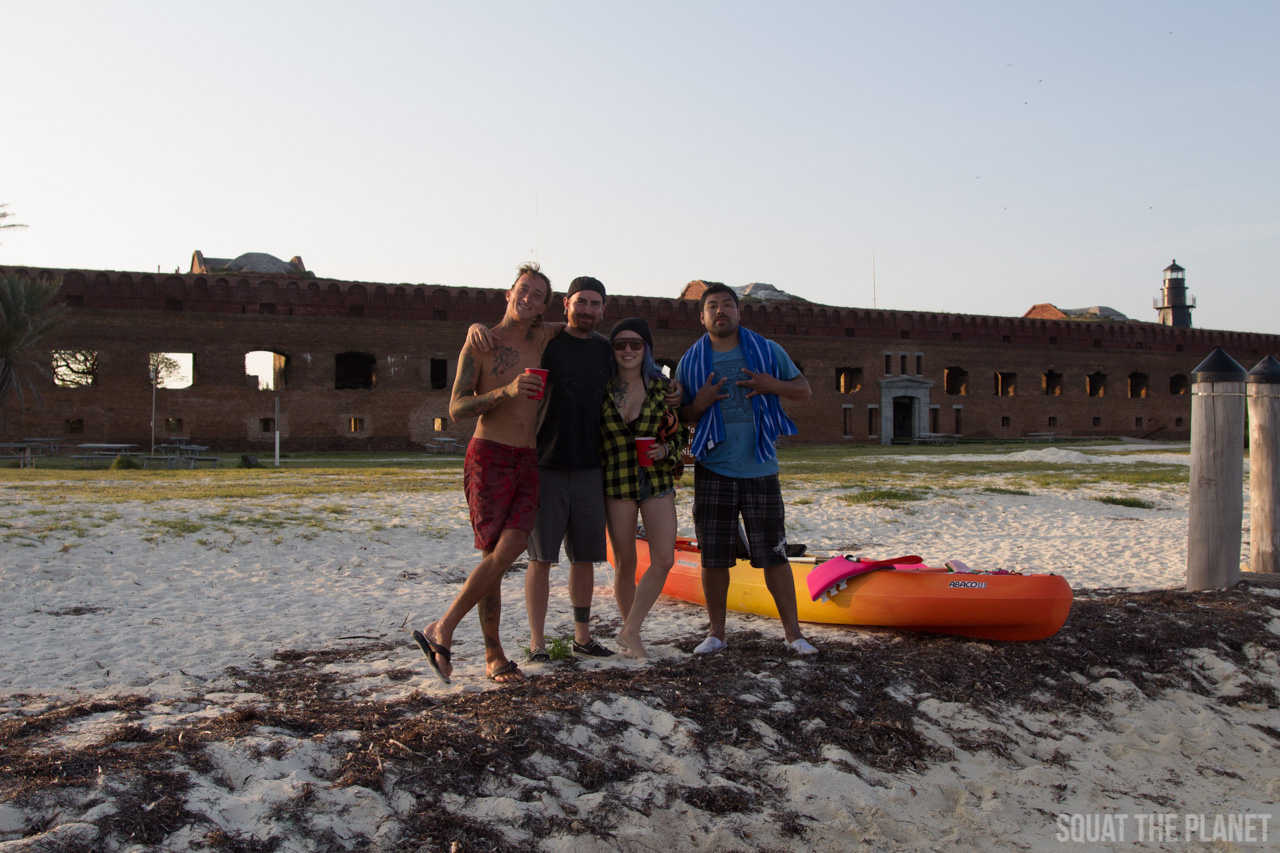 We stop to take this victory photograph upon arriving on the beach of Fort Jefferson (I'm behind the camera unfortunately). We immediately went inside to find out what we could see before sunset.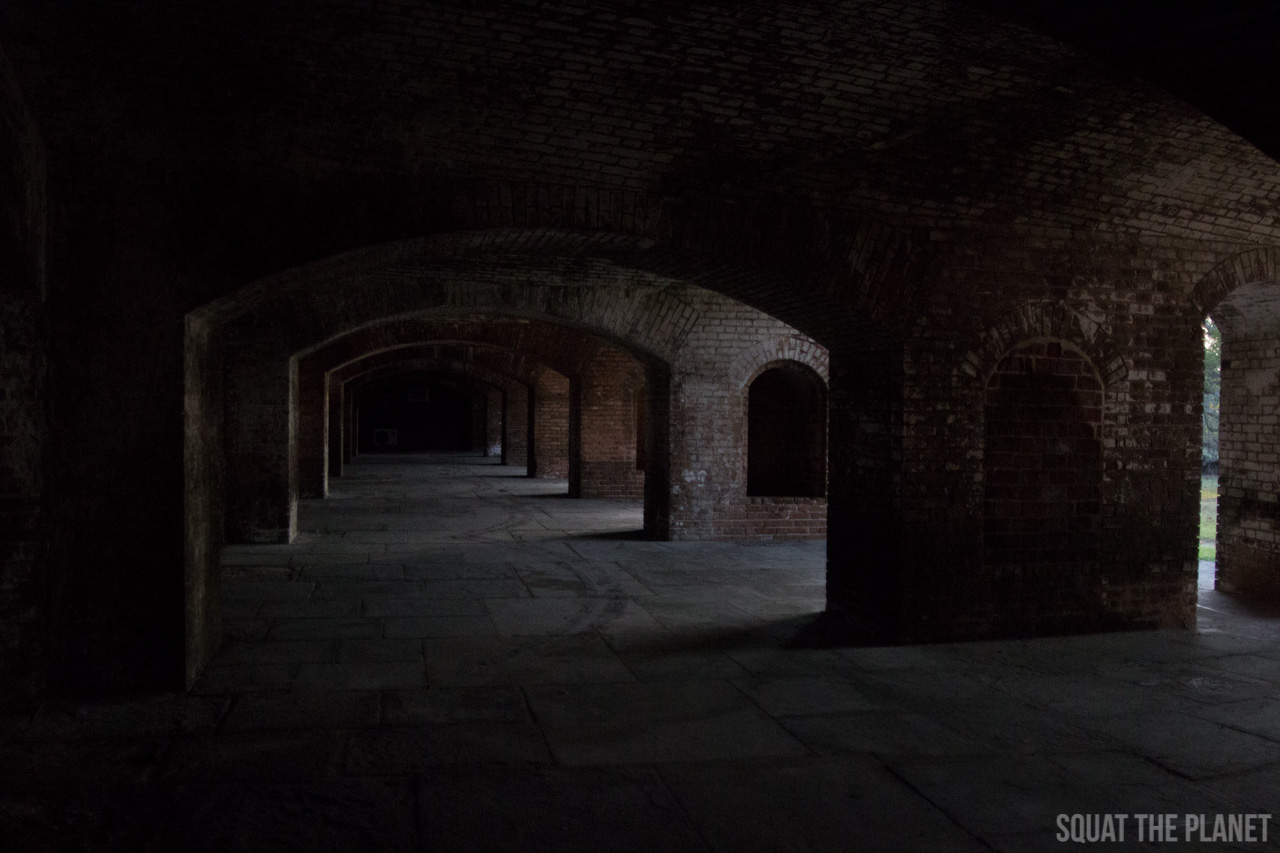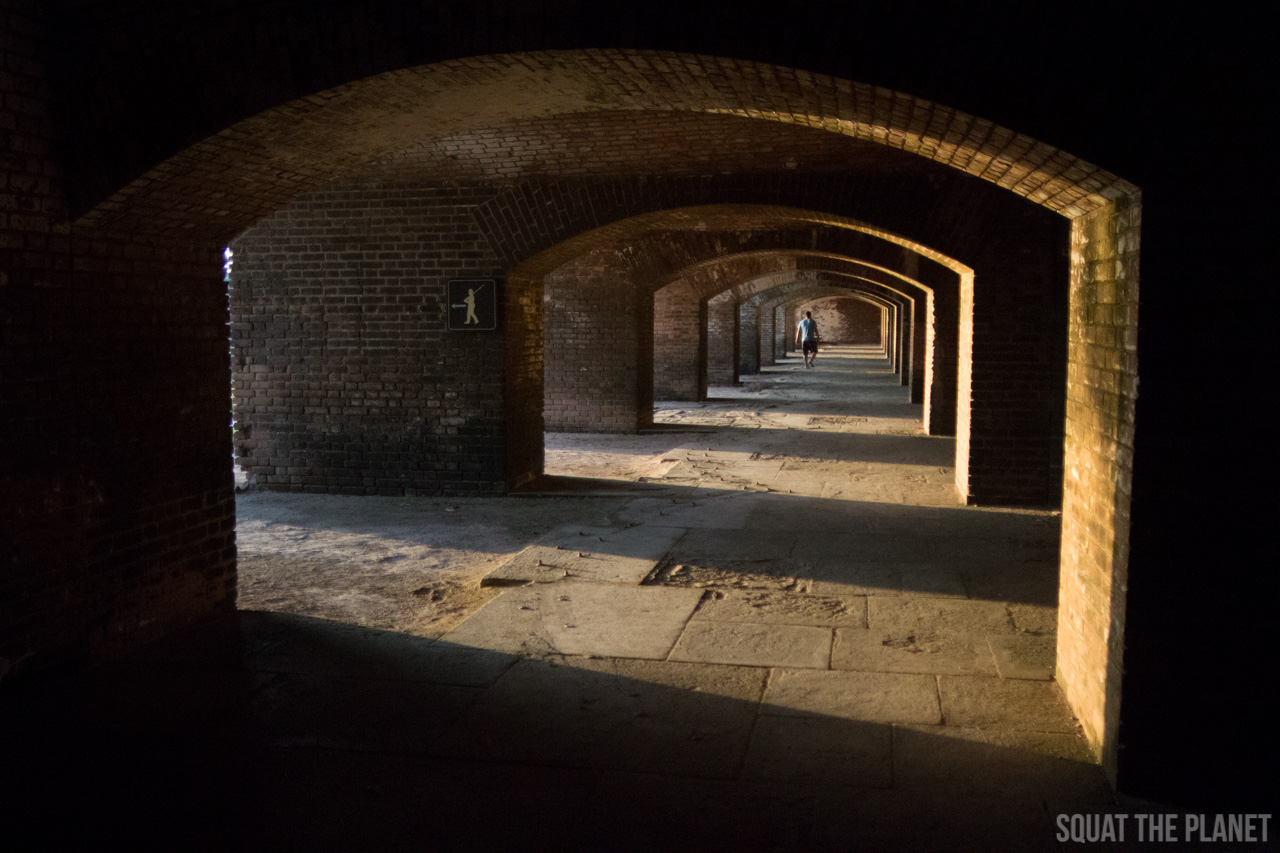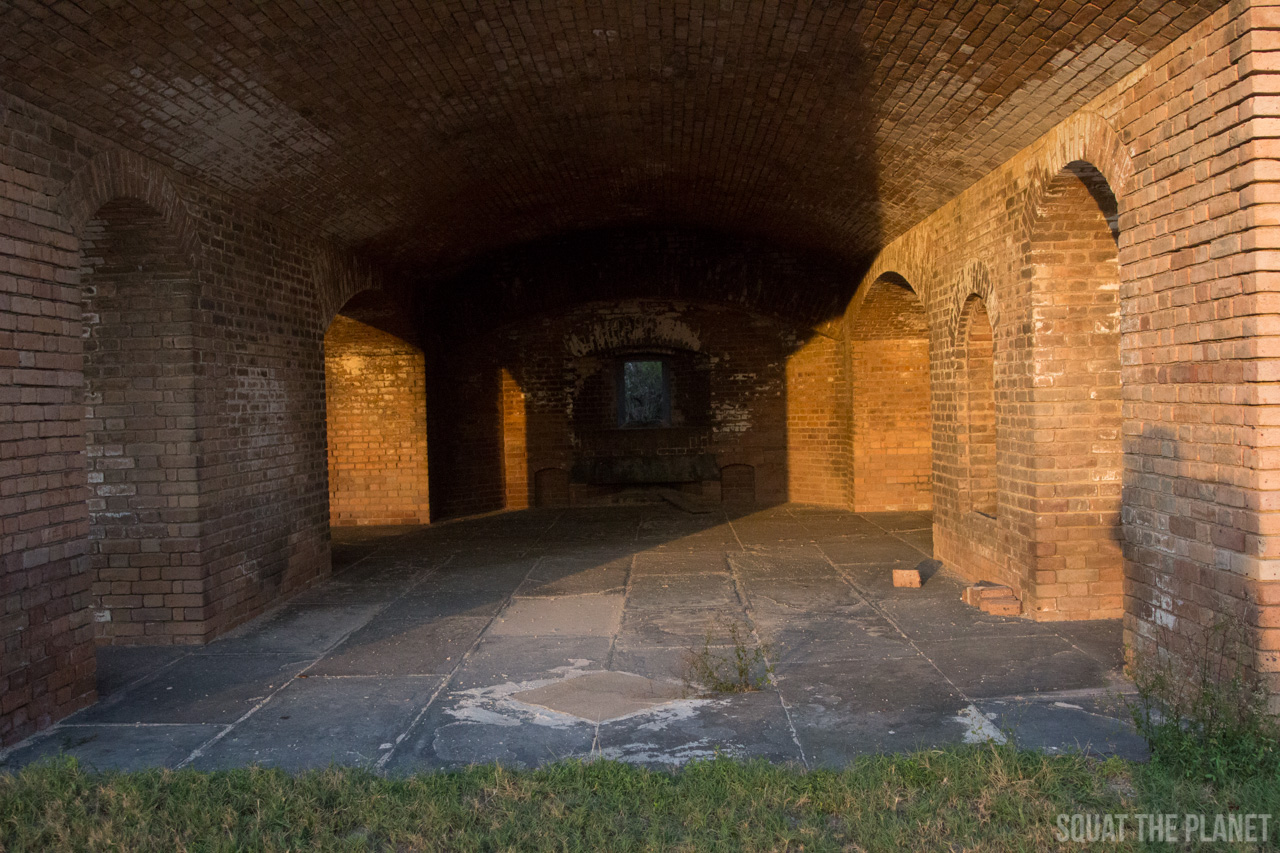 Sunset is definitely the perfect time to tour Fort Jefferson, since it's not only gorgeous, but all the tourists are gone, and it really feels like you're alone in this ancient fortress.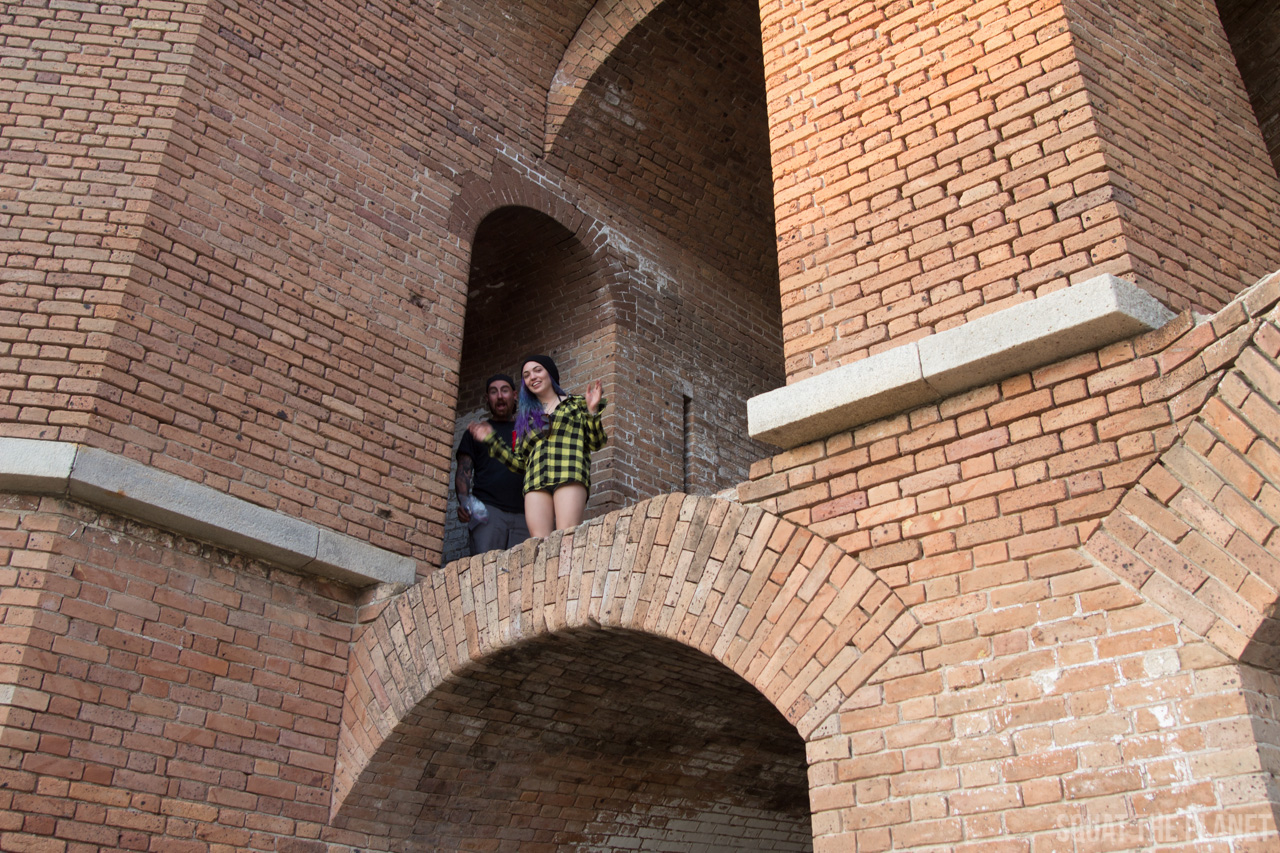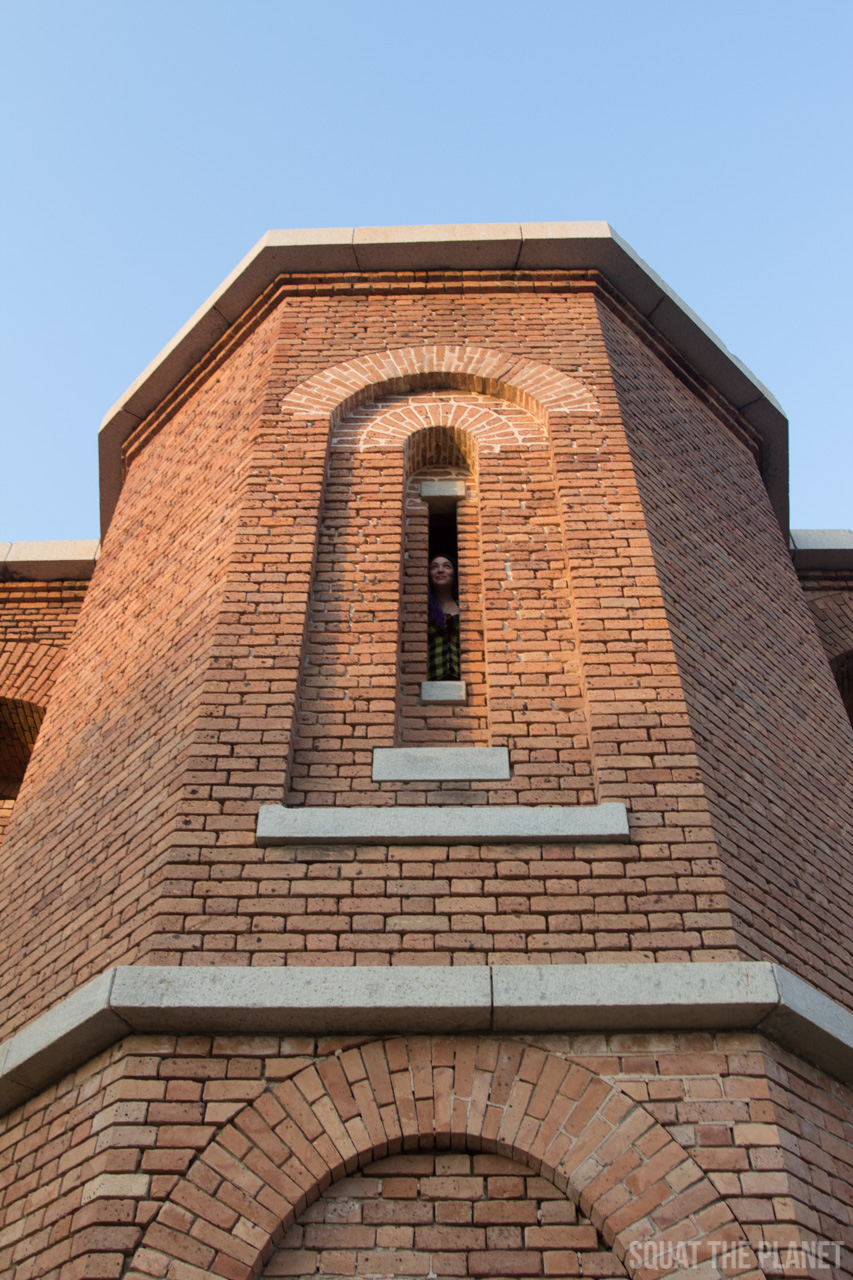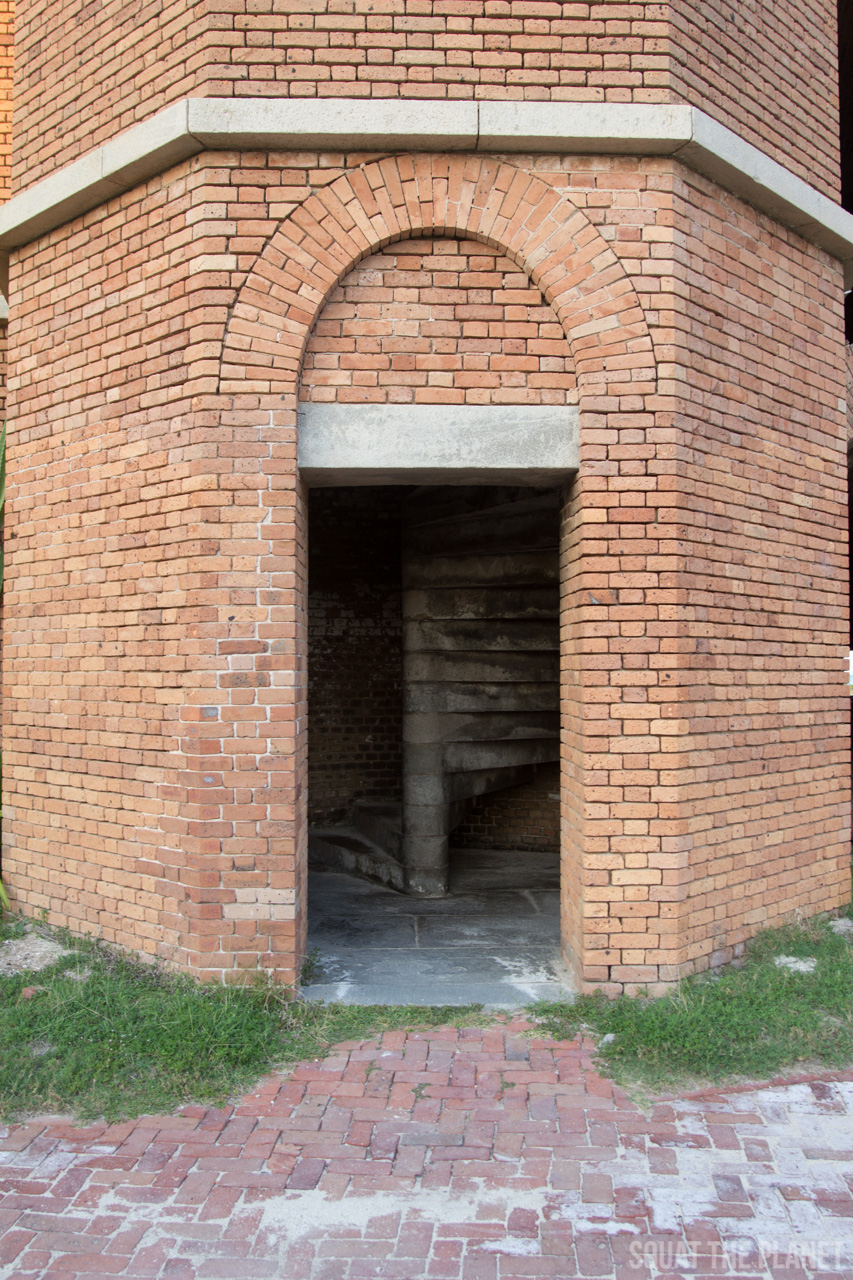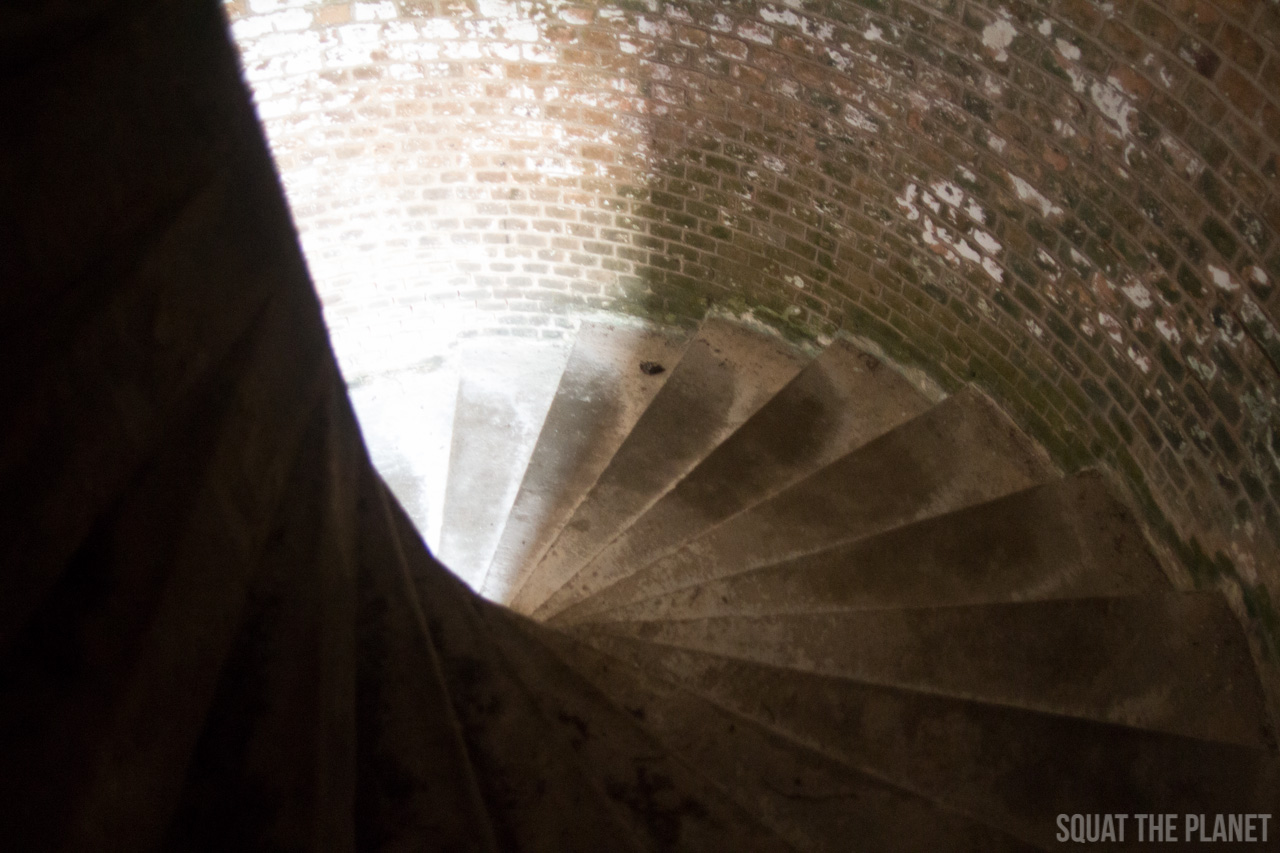 There's about 3 floors of empty rooms and hallways between each set of creepy winding stairs to climb before you reach the roof of the structure.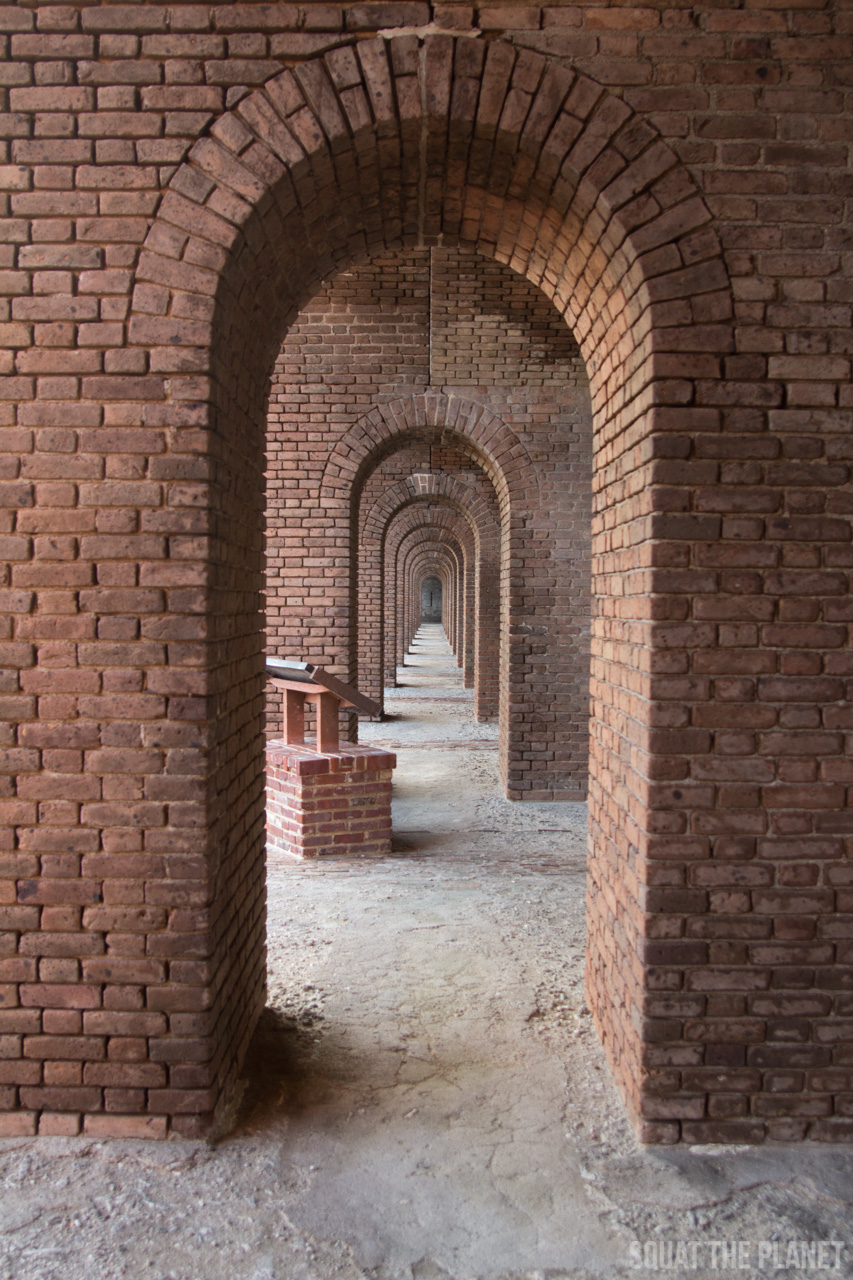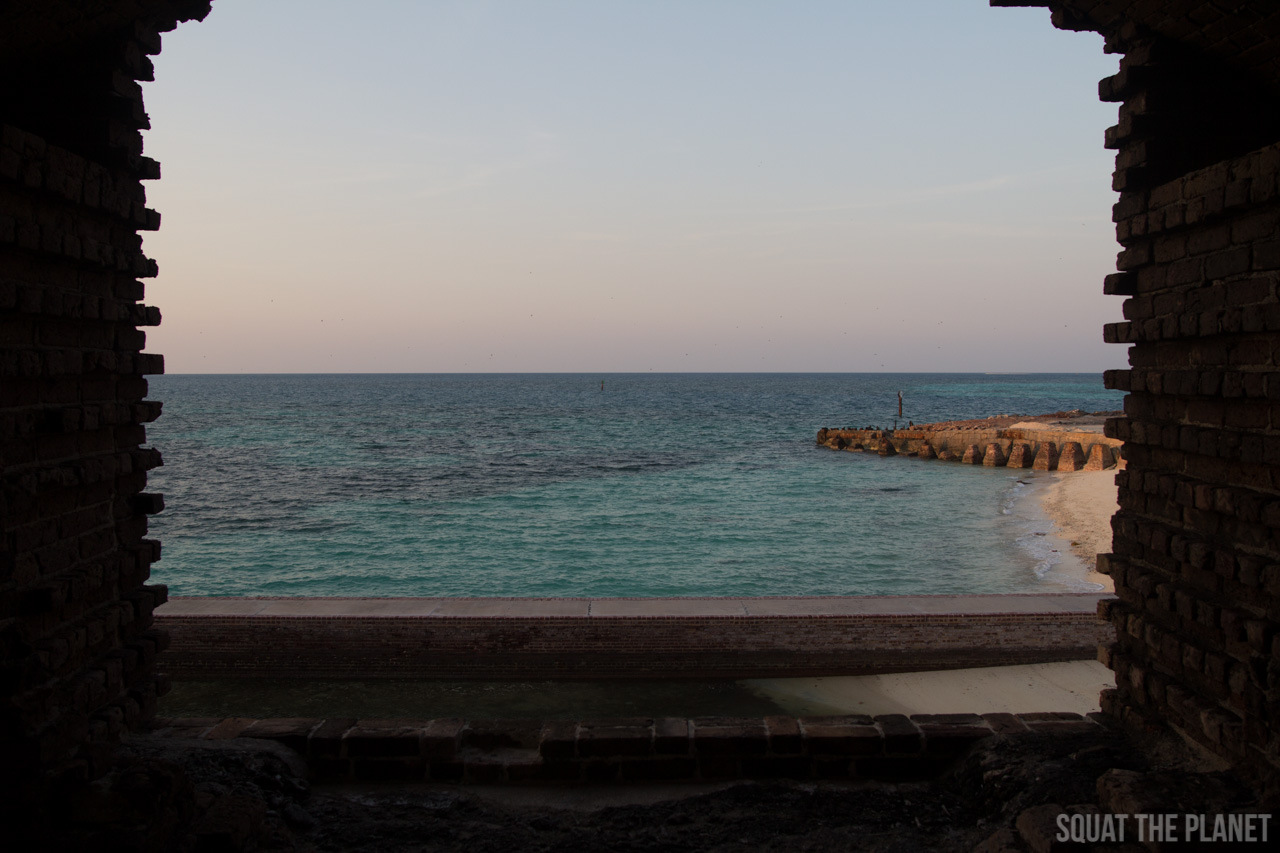 The two pictures above are a few of my favorites. I love the mesmerizing look of the infinite archways, and the never ending horizon of the ocean through each of the windows looking outward.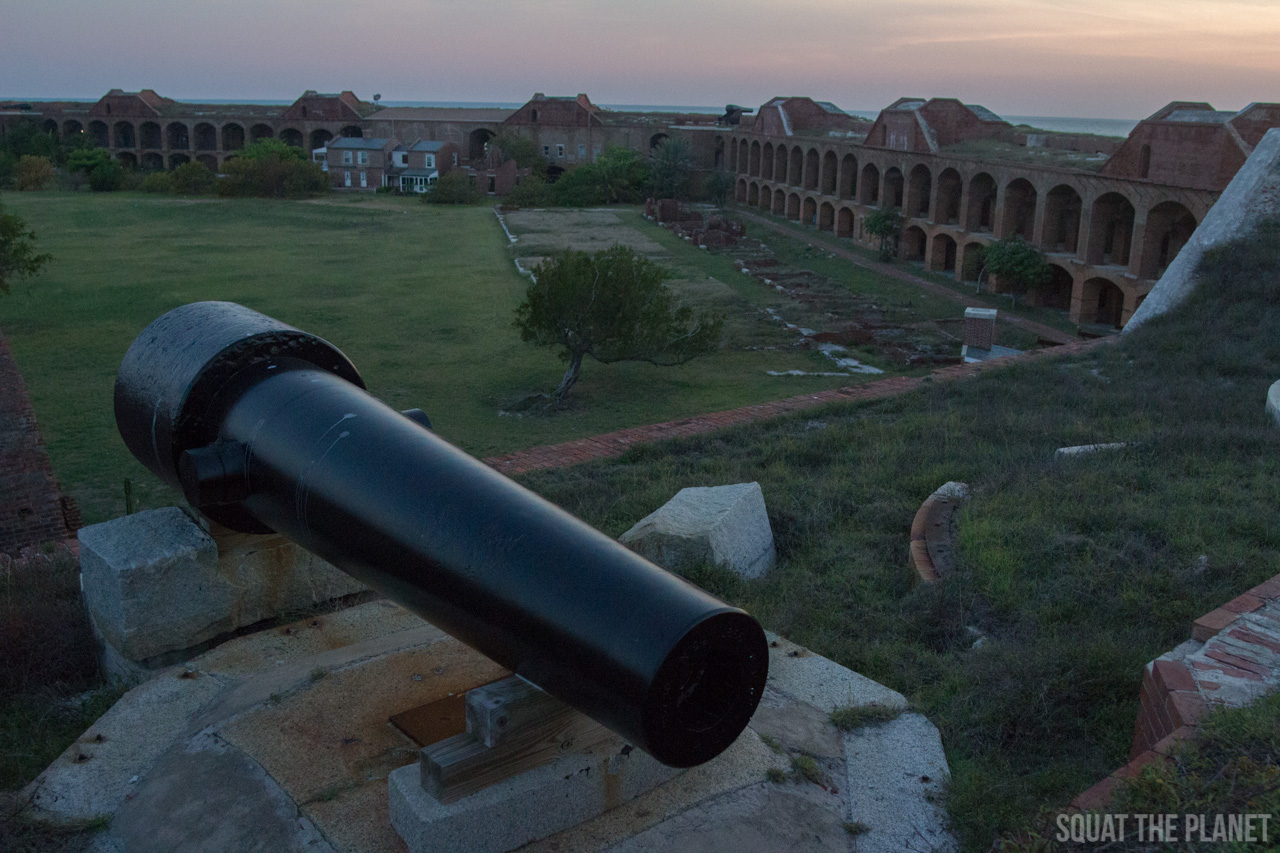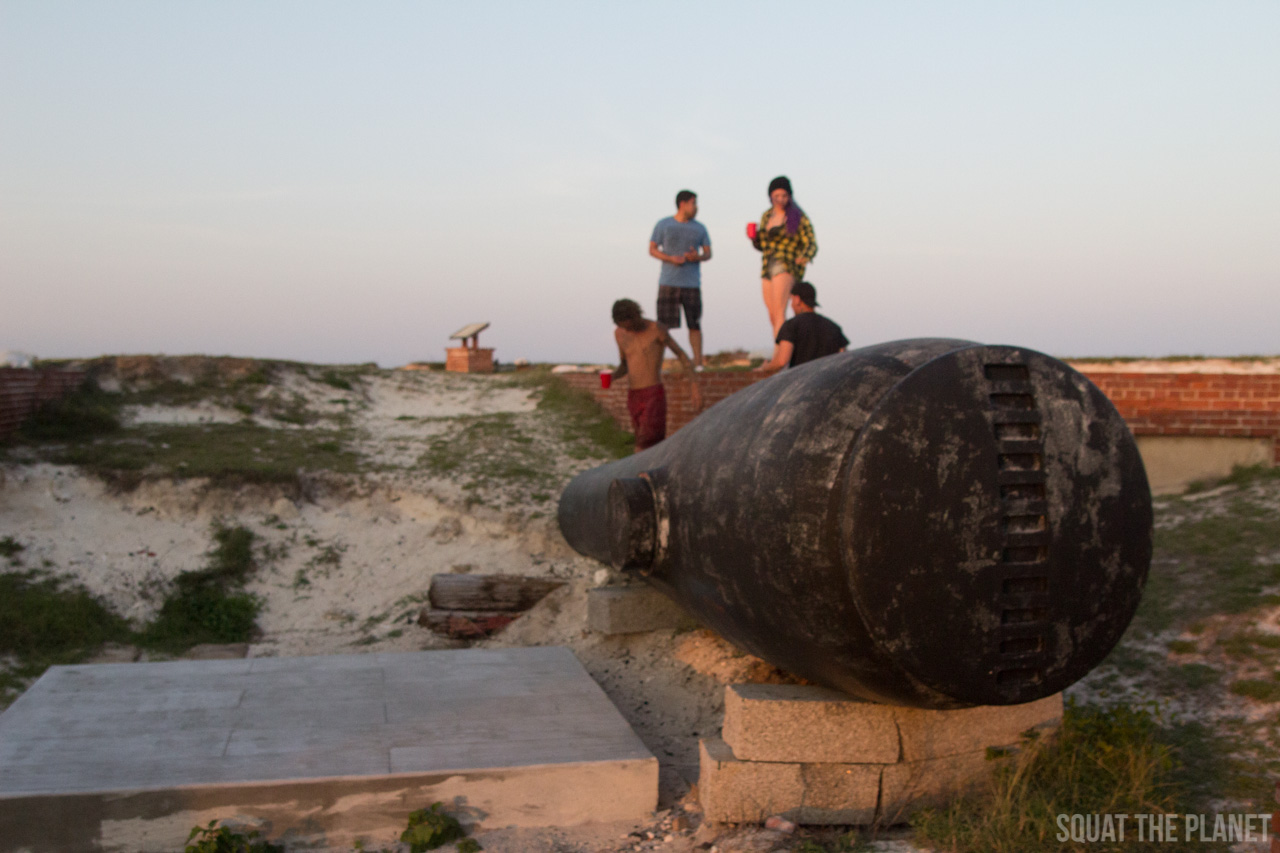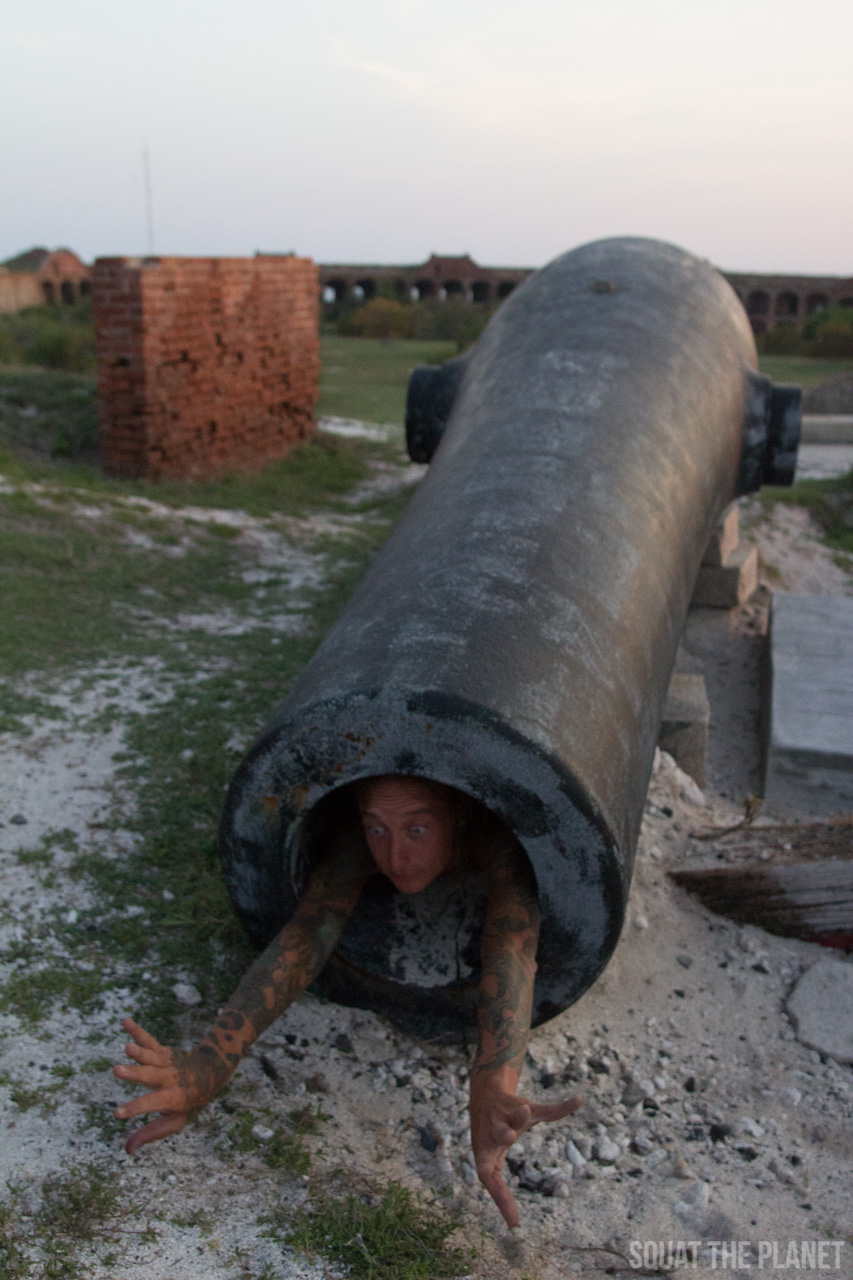 Once we reached the top of the fort, we started investigating the few remaining cannons left. They're some of the biggest I've ever seen, and Ryan even stuffed himself inside one to pose for this hilarious picture.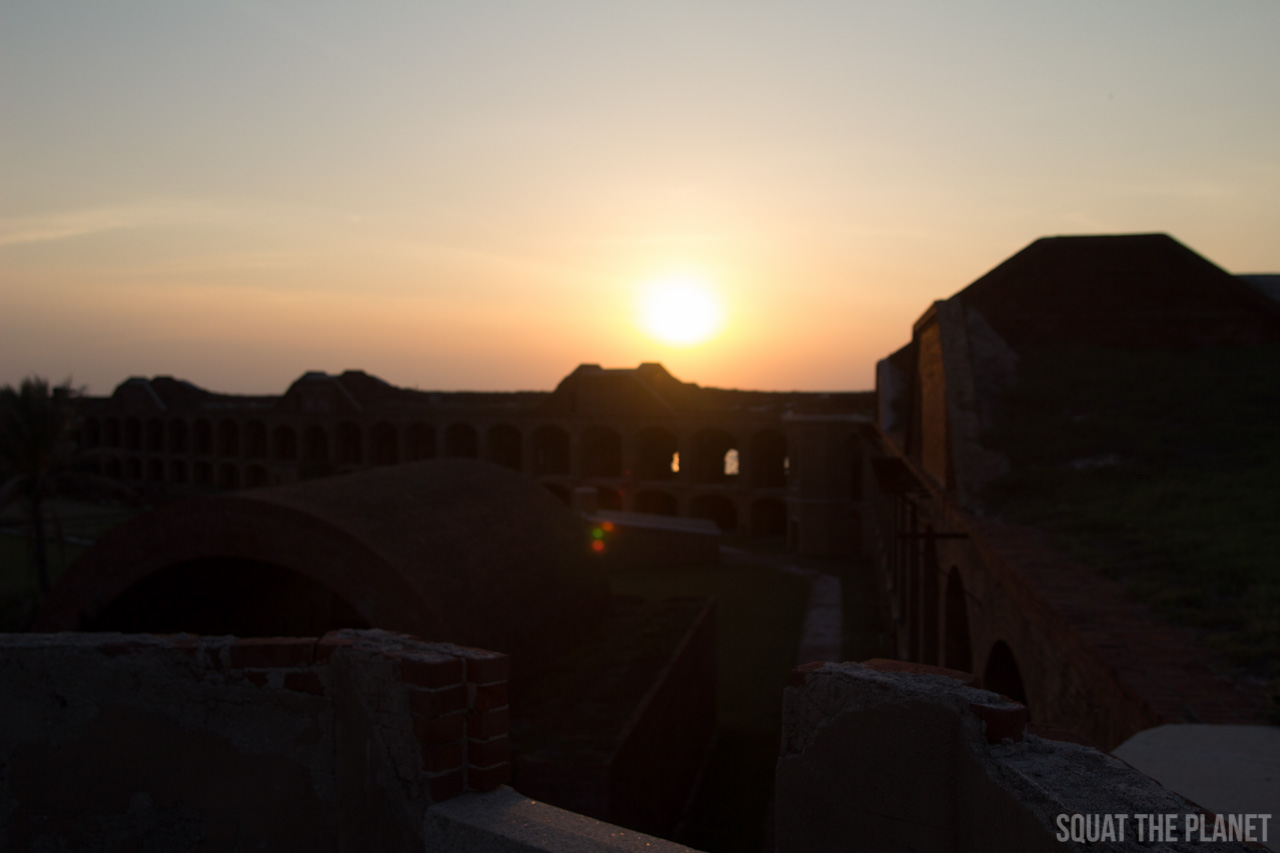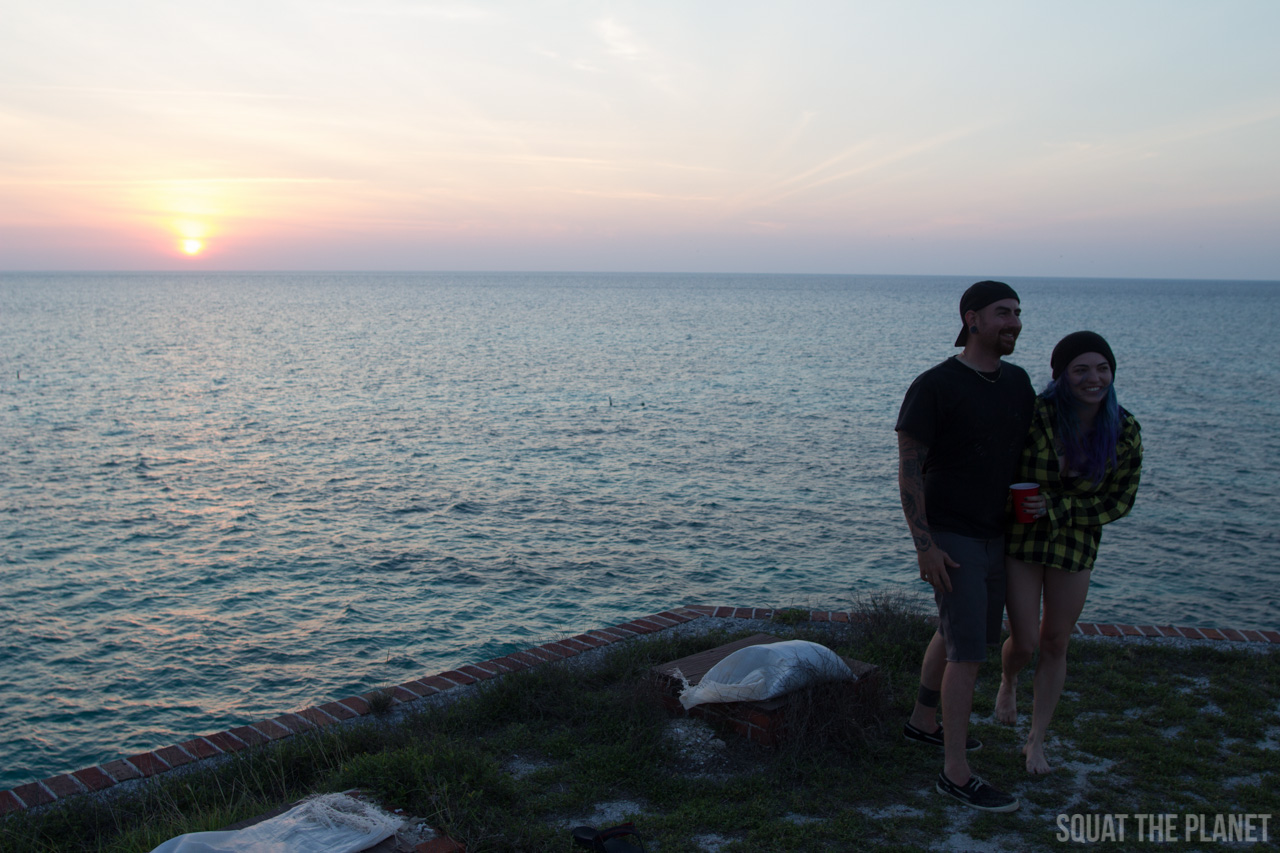 It really feels like you're in the middle of nowhere when you're standing on top of Fort Jefferson. The sunset really accentuated the sense of nothingness as far as the eye could see.
Ryan found a dead bird that he wanted to collect the skull from, so here is where the decapitation comes in. The video above is equal parts gross and totally hilarious.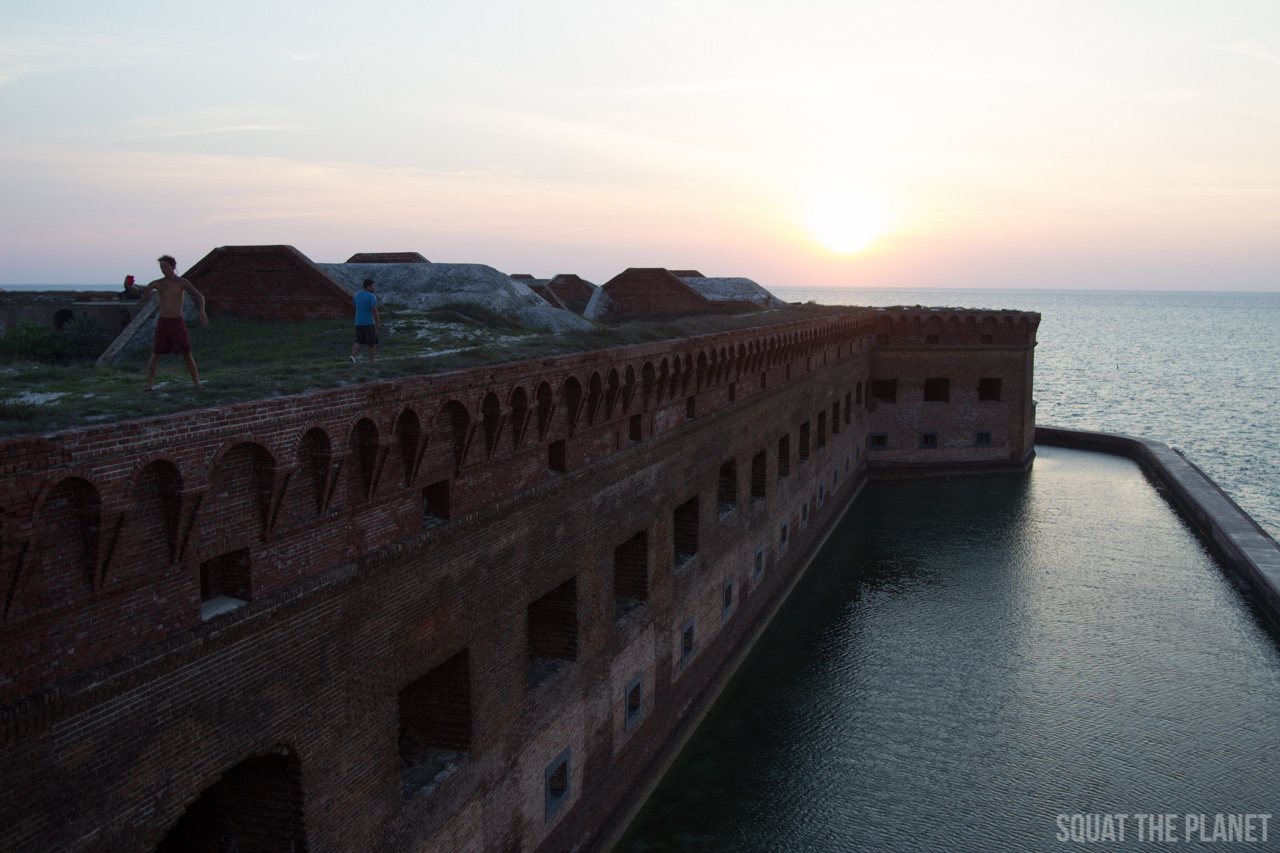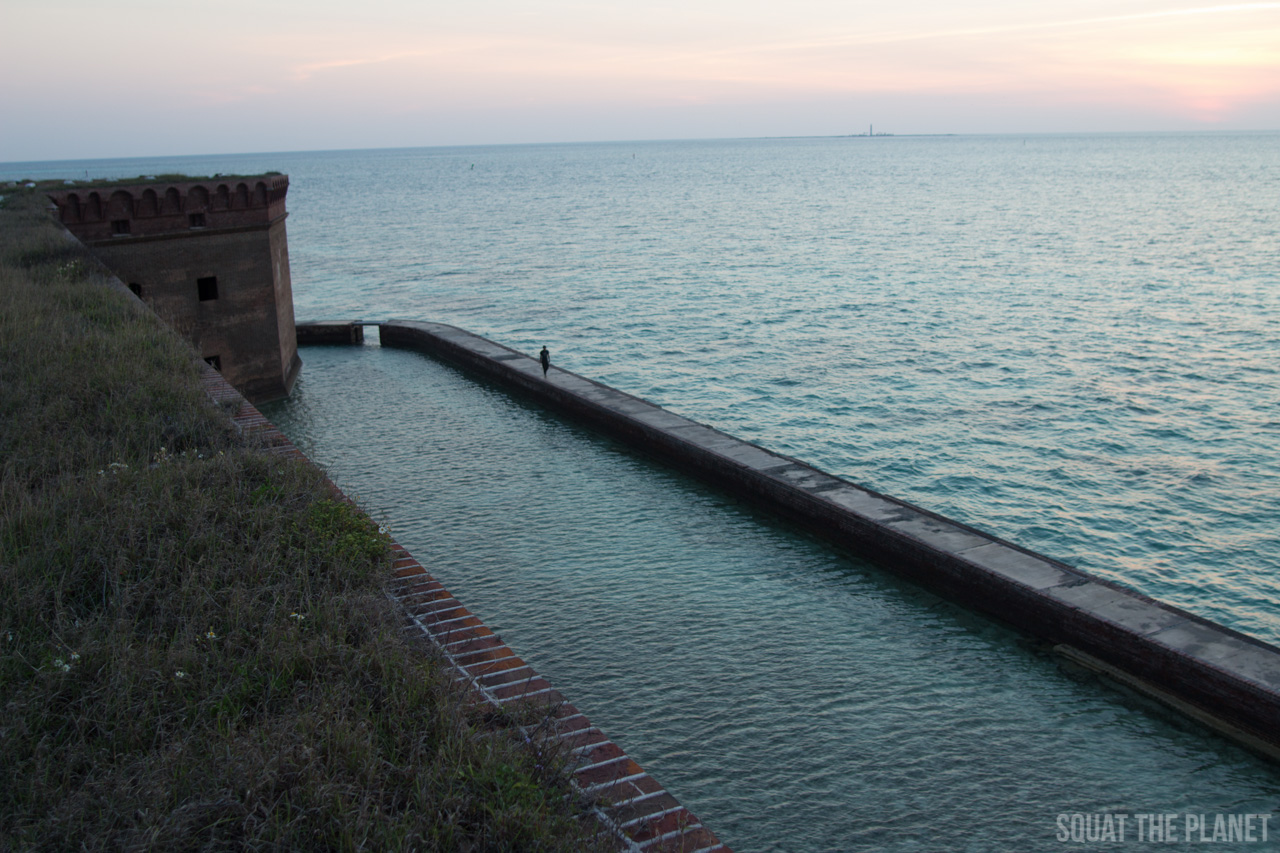 One of the most amazing things about Fort Jefferson is that it has a
moat
.
A frickin moat!
It's officially the first, real-life moat I've ever seen. We later learned that it even has it's own crocodile that had been washed in by a hurricane six years ago, and has made the moat it's home ever since. The last picture above is a panoramic photo I took from on top of the fort.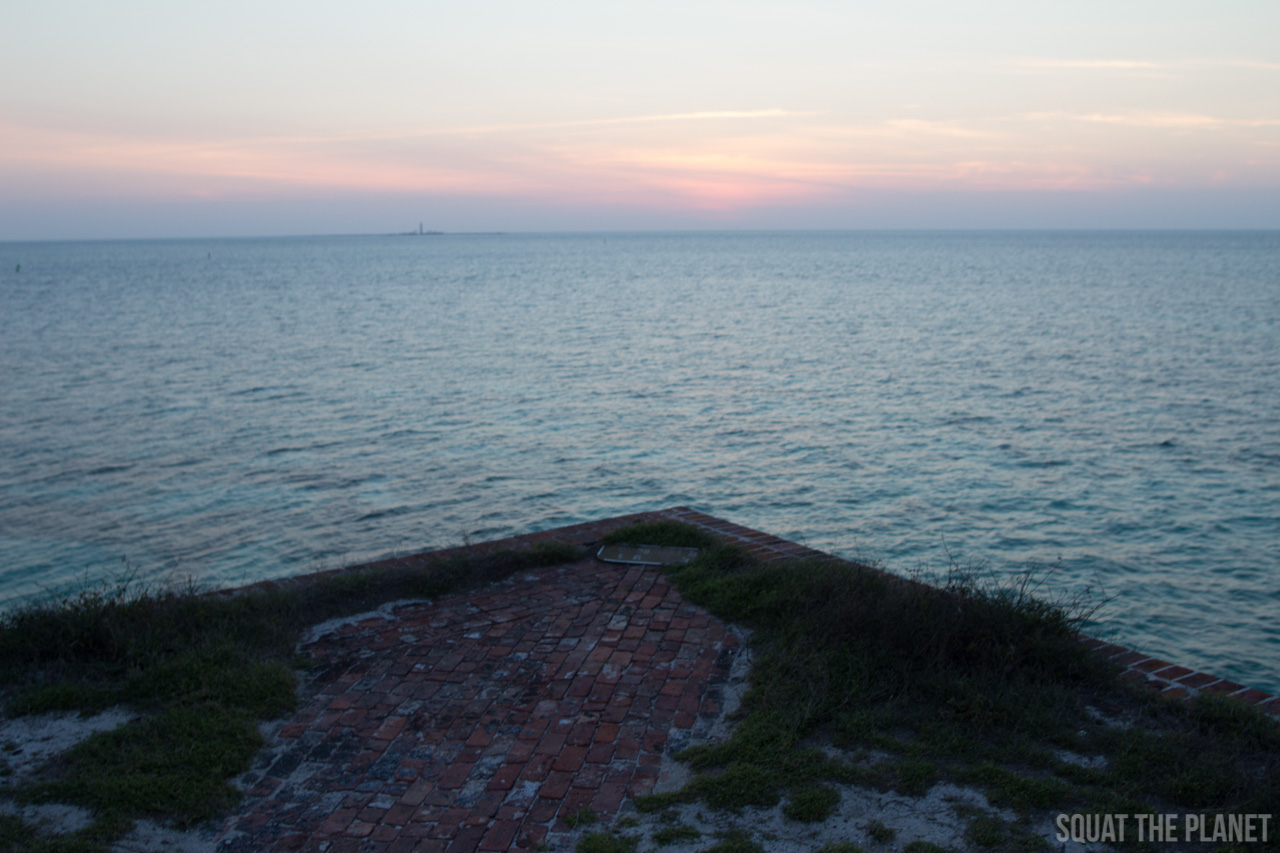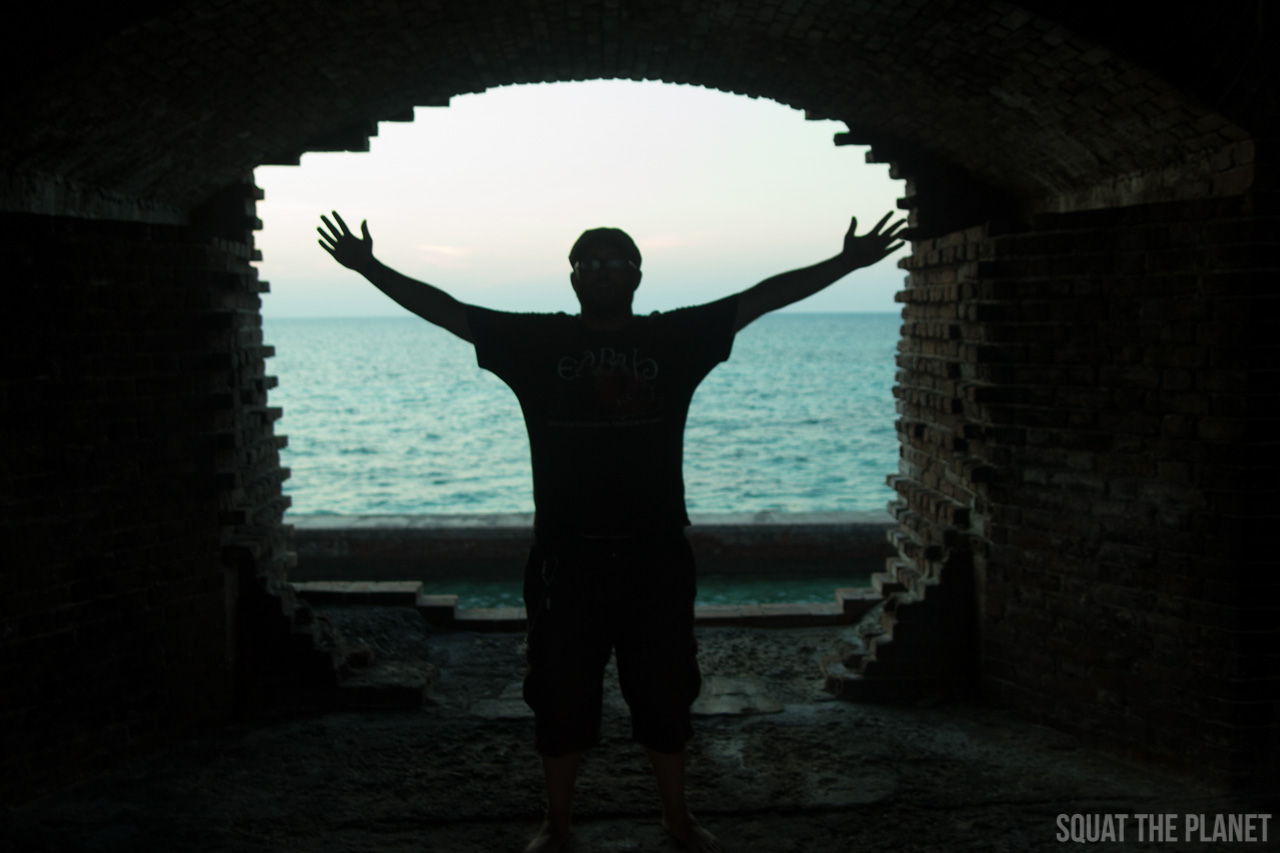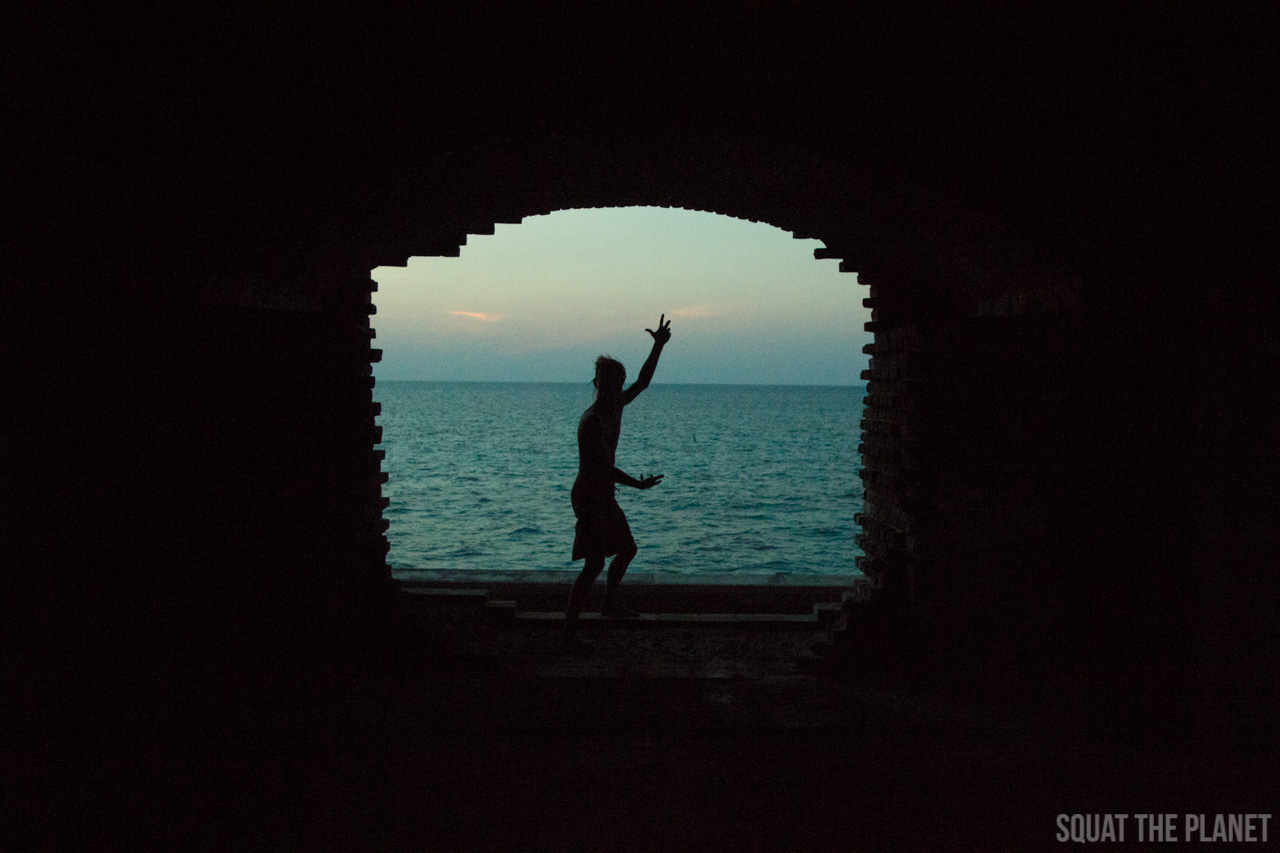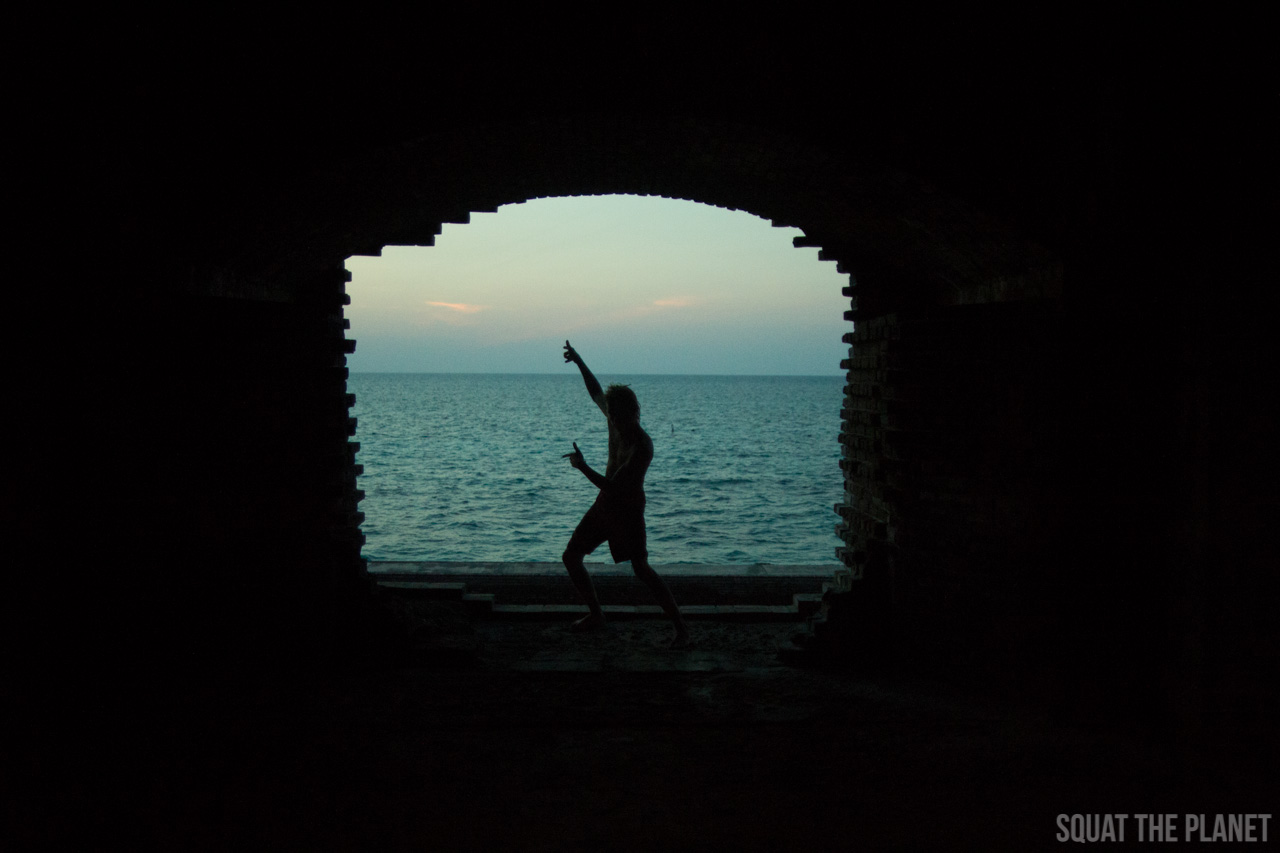 Ryan and I stopped to take these last few pictures before calling it a night. The Dry Tortugas is a hell of a place, and if you ever get the chance to check it out, do it! Unfortunately there's only three ways to get out there. One is by private charter plane ($???), the other by the tourist ferry (about $160), and finally, sailing your own boat out there like we did.
Sailing out there yourself with a bunch of friends is definitely the way to go, but if you can't do that, I would take the tourist ferry. Sure it's a bit pricey, but if you do it right, you can definitely make it worth your while, here's how: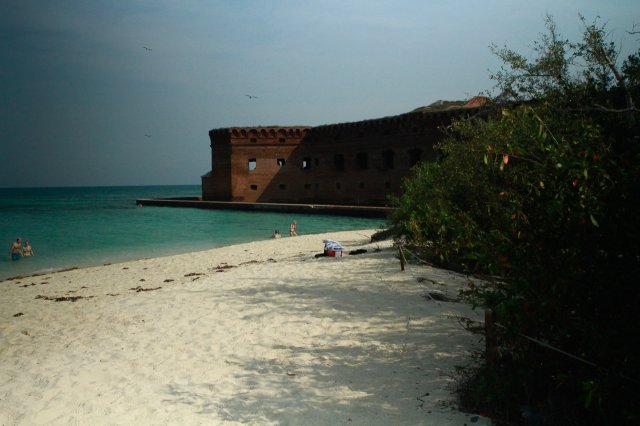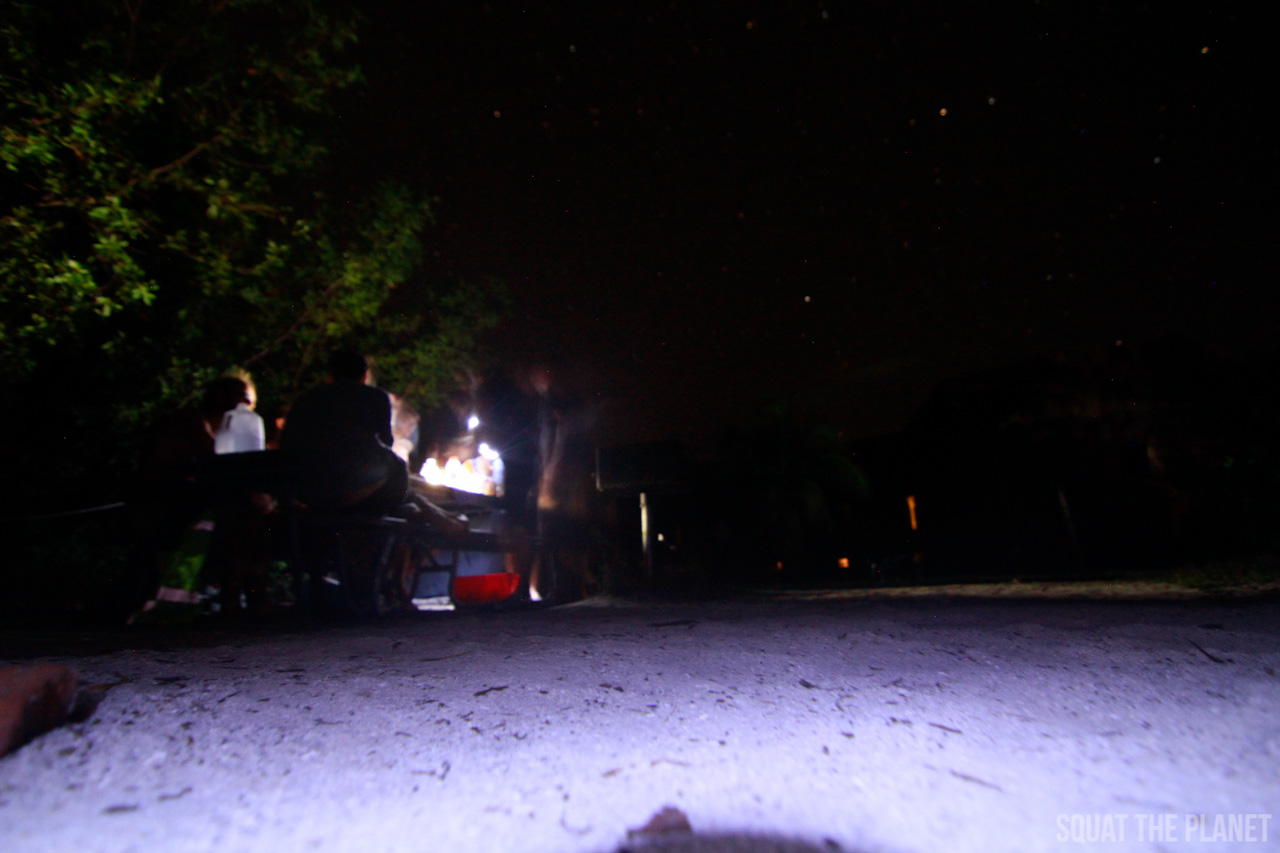 (The above two photos were borrowed from my friend Austin)
There are camp sites available at Fort Jefferson ($3 per day) with an amazing beach to swim in only yards away (awesome snorkeling too). There's a maximum stay of 14 days (like most national parks) so you can stay for however long you want, but make sure to bring enough supplies with you, since there's no water or food available on the island. The ferry has free all you can eat food (mostly sandwiches and sodas) that is pretty awesome, so I would recommend hitting that up as much as you can. It also has free snorkel gear you can borrow.
The ferry generally arrives mid-morning (10am?) and leaves at 3pm. So for the rest of the day, you have Fort Jefferson all to yourself, and once the tourists are gone, it's pretty amazing. Spend a few days soaking up the sun and then when you're ready to come back, just hop back on the ferry when it shows up. Sure, $160 dollars is a lot, but if you stay a few days or more, it's worth it to see a place like this in person.
I'm almost done editing all the video footage I shot of this trip, so look forward to that in the very near future!