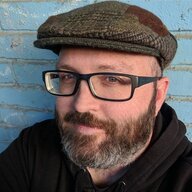 Semi-retired traveler
Staff member
Admin
Joined

Aug 4, 2006
Messages

10,041
Location
Website
About This Section
The ride board is for people
seeking
or
offering
rides. If you're trying to find someone to travel with (hitching, train hopping, biking, etc), please use the
Road Dogs & Meet Up
area.
Safety
We would like our members to be aware that we've had an influx of truckers and other people outside the underground traveler culture offer rides to folks here on StP. While we are certainly grateful, there have been
many
requests from people offering rides for 'female only' companions. While we feel it would be unfair to remove these requests (just as it would be unfair to remove requests for female-idenifying/POC/LGBT+ that only want to travel with same) we do ask that you do your due diligence and check out their profile page. Red flags include:
Newly created account
Only one post/thread created

The user only 'follows' female members (check the 'following' block on left of profile)
Threads/posts stating desire for female-only riders from male drivers
If you haven't seen it already, we highly suggest reading our guide to
Vetting a Person You Want to Travel With
. While most of us have had some great adventures with folks met on this website, it pays to be prepared, do your research and be safe!
How to use the Ride Board
In order to post a thread in this section, you are required to select a
thread prefix
. this is a drop down menu next to your thread title:
There are two options - '
ride offered
' and '
seeking ride
'. These should be pretty self explanatory, but just so you know, if you're looking for a ride, select 'seeking ride' from the drop down menu:
And obviously, if you're offering a ride, select 'ride offered'. Easy right?
The best part of this new system is that you can sort out what you're looking for by clicking on the ride offered or seeking ride links next to each person's thread. So, if you want to ONLY see rides offered, click on the
ride offered
box in the thread list like so:
This will show you ONLY posts with the
ride offered
thread prefix:
Hopefully this should make it easier to find what you're looking for!
Last edited: