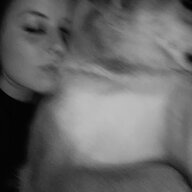 Joined

Dec 18, 2020
Messages

31
Reaction score

85
Location
I find myself reminiscing a lot of my travels recently. I've been off the road/streets for almost 7 yrs now. And I can't believe how fast time has gone by. I'm grateful for stp to be able to connect to. I know alot of people get it.. where i find it hard to connect with people who never lived that way.. i know the road will always be apart of me, I think it was before I ever even found it. Maybe it's like that for all of us idk.. something that draws us.. a spirit inside.. I don't think I will ever go back to the road the way I was before… In a different way.. I'm different now..my time has passed and I have to accept that.. I always feel it calling me back like it has a piece of my heart.. i think I have a piece of its to.. I gave my life to the streets and it almost took it to.. it gave me life it showed me death..


I know my dog misses the road .. camping out every night hitch hiking riding trains.. he grew up half his life that way and now I feel like I have him in a prison and i hate it. He's never adjusted to being inside.. I take him out to the woods every day so he can run and be free. He's gettin older now, slowing down. but it's not the same.. how could it be.. I'd like to take a road trip out to the west coast one last time with him. I have to.. over 10 years I spent wandering.. hitch hiking riding trains..stuck in cities addicted to alcohol or drugs.. I was just a run a way who found travelers along the way.. rip Felton I say it ever day.. i wish I could change it.. I wish I could take my mind and rearrange shit.. look in the mirror and see the same shit.. the alley ways and the never ending shakes.. the dirt and grime but it all starts to fade.. the rooftops and the hide a aways.. stary nights and fiery days.. hot concrete and 2 dollars in change.. 211s and the madness again.. loosing my friends along the way.. dirty needles into tracked up veins.. broken mirrors and broken smiles to.. broken laughter that trails on after.. what else can you do.. side walks and spit cigarette butts and 1/2 pints and shit.. loosing myself.. finding myself.. getting the fuck away from where I was before.. the mess and the pain.. and then came the rains and I hoped that it would help wash it away.. seeing kindness in a persons eyes.. seeing death and wanting to die.. standing on the corner flying a sign or standing on the corner trying to survive.. 5$ jobs and old pick up trucks 5$ jobs and new pick up trucks…


back to the corner store for more again.. detoxes the cycles that's couldn't seem to end.. put to rest out west with the setting sun.. sitting in the alleys with the trash we were the same we became one.. jumping off Mallory square at night.. I think of the sharks now.. I didn't think about them then.. christmas tree island.. the hermit crabs and hurricanes.. the still water nights paddling out there.. the storms that stranded me there.. food poisoning and vodka shakes.. and no way.. till the storm passes.. sowing up my first pair on sneakers.. the smell of a guys shirt after wearing it forever and not washing it.. I love it.. and I havnt found it since.. the first time getting arrested… the last time being in jail… almost freezing to death in NM on a train.. almost frozen solid beer trying to warm it so I could drink it and get the shakes off again.. middle of no where.. probably 3 am.. getting off and not even packing up my pack.. just dragging our sleeping bags behind us into town and laying in the sun thawing out.. people started handing us money.. buying beer… getting warm and getting well. Using the pay phone and the quarters came rolling down.. 10$ in change.. more beer.. reminds me of the hot showers for a quarter in Morro bay.. first shower in months and the shower just kept running and the quarters just kept coming.. I stood in the hot water for a long time..