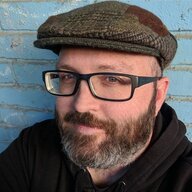 Semi-retired traveler
Staff member
Admin
Joined

Aug 4, 2006
Messages

9,446
Hometown
Website
Hey folks, some of you might have noticed that I raised the donation threshold from our usual 50 dollars a month to 100.
This is a temporary move as I am trying to encourage more donations this month in order to cover the costs of setting up a CDN for StP. Setting up this CDN (content distributed network) will allow us to serve people in countries all around the world, making StP more useful to people outside the United States. A CDN stores files and images on computers closer to where you are and distributed all around the world so the site will load faster for everyone (including mobile users).
If you saw my last post, I made this same announcement but at that time we were using the free account on keycdn. We blew through the limited amount of data they give free users quicker than I expected!
So, it's time to pay up if we want to make StP more broadly available to the world. By my estimations it will only take 50 dollars to cover us for the year, so hopefully that wont be too difficult to raise.
Just to be clear, this isn't an emergency, so if you're broke don't worry about it! Otherwise, if you have a few bucks to spare, we could sure use your help in raising this 50 bucks which will help us bring on more international users
Thanks!