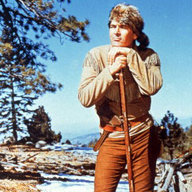 Joined

Oct 20, 2018
Messages

92
Location
Website
I'm not sure this fits this topic, but I'll post it here and if it gets moved or deleted, then it does....
Back in the days when we'd cruise downtown with our cars to show them off, some Friday and Saturday nights it would get so crowded that we'd head out of town looking for adventure in a huge Convoy of vehicles all equipped with CB Radios. We never used our real names on CB Radio, but all went by "Handles" instead. These were the days before cell phones.
BRUSH WITH SATAN!
Back in 1979, at the height of Cruising Hopkins on a hot summer night, Excelsior Boulevard would get so packed with cars that you couldn't move! The strip was a mile and a half long and one lane of traffic each way. On a busy night it could take over two hours to make it from Burger King, at the East end of town to 7-11, on the West end of town! It was those nights that we would decide to leave town for awhile and go on a short road trip.
It was one such road trip, I will tell you about here. It was the middle of July, on a Friday night at about 11 pm., and we all decided to go check out the Devil Worship Church, out in the Orono-Long Lake area. Since we all had CB Radios, we decided to form a convoy and head out there. Silver Bandit and his girlfriend C.B., had been there before so they led
the way. We had over 21 vehicles, some of them 4x4's, loaded up in the back with people, all in a line heading out of town. I had six people in my car. I would say that there were at least 16 people in each 4x4 and all the cars were loaded too. Altogether we must have had over 200 people in our little convoy!
As we headed out of town talking on our CB's, Silver Bandit started telling us stories of when he had visited the Devil Worship Church on his own, and with a small group of friends. He told us how one time he was snooping around the building and all of a sudden two Doberman pinchers came running from behind the building. He ran back into his car and the dogs tried to break through his windshield. As he pulled away several men popped out of their homes and started shooting at him! He claimed to have several bullet holes in the trunk of his car from it. Another time a moderate sized group of Hopkins Cruisers went, and as they were leaving, one of them rounded a corner near the church and his car axle suddenly broke in half! He was stranded, and he called for help on the CB Radio, but no one would come back to help him. The guy with the broken axle was a personal friend of mine, California Fox, so I know the story to be true.
Silver Bandit continued to tell us of strange things that happened while at the Devil Church. We were only half way there and everyone was already spooked. We continued on our way listening to Silver Bandit's adventures and occasionally bringing up other topics. As we neared the Church, the roads got very spooky. The road was extremely dark and there was a white picket fence along one side. There were a lot of secluded homes back in the brush along the other side of the road. No street lights whatsoever could be seen. The girls on the trip started to get really frightened and cuddled up close to the guys. I think that was the purpose of the trip in the first place. We kept turning sharp corners and the road kept getting narrower. Finally we had reached our destination.
The building sorta looked like a church but had a very strange symbol on the marquee. We all pulled into the parking lot and scattered our vehicles about. We all got out and started exploring the place. I looked in a window and noticed that there were pews like a regular church, but instead of a pulpit for the pastor to stand behind; there was an alter! It
looked like the kind of alter you would make sacrifices on!
All of a sudden someone said they saw something behind the church. One of the guys with a 4x4 drove down the back stairs and into the yard behind the church. Suddenly a girl screamed and said there were a bunch of people standing around in a circle in robes and holding torches. The robed people ran off and we all started going crazy! The guy who had driven his 4x4 down behind the building was stuck and he had several people trying to push him out. His truck wouldn't budge. I looked over and noticed that he was not sunk into the ground or anything. He didn't seem to be hung up on anything either. For some mysterious reason his truck just didn't not want to go anywhere, his wheels just kept spinning. All of a sudden his engine started to sputter and die! At this point everyone just ran away and left him there. As they were all running back to their vehicles, he got his truck restarted. I walked up to his 4x4 to see if I could help when immediately the truck became unstuck and he was able to drive up the steps and back out to the road!
I ran back to my car and took off. I still had six people with me, but they were six different people than the ones I had arrived with! That was really cool; five of them were girls! I ended up making some new friends that night. I was able to locate the people I brought with me over the CB Radio. They were all safe, but scattered about in other cars. As we were
driving back all the secluded houses started turning on their lights. We watched them snap on one by one as we passed. We started driving faster and faster. One of the CBer's in the back of our convoy said there were several cars following us and they didn't know who they were! Everyone sounded like they were in a panic over the CB. We started to drive faster and then the front person told us there were a mass of cops heading towards our convoy from the other way. We all slowed down and watched as the cops passed. There were six squad cars with their lights on racing back towards the Devil Worship Church. As the cops passed, the line of cars pursuing us broke off their pursuit. We all started breathing easier.
The Devil Worship Church still is out there today. I recently took Lily and Passion out to see it. We just drove by. I won't stop in there anymore. Maybe you would like to visit it sometime?