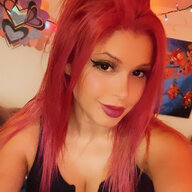 Joined

Apr 5, 2014
Messages

152
Current Location
I'm feeling Unsure about how I'm spending a majority of my time.
some people may love being a bartender, and sometimes I'm ok but recently I've been Not feeling it.
I told myself I would work on my art nights and days I have off but I just have things I put before it and I haven't been as productive with it.
I know that my art is what I should be focused on yet I'm not.
I feel that if I quit I'll have more
Time to really focus on it and it would push me to truly work on it.
Bartending is a steady income and it's nice but that's not exactly what I want to do with my life.
I don't know why I'm posting
This but I guess it helps me think it through.
Something inside me is telling me to quit and Freelance but I have a son now and I can't just think about myself.
Maybe what it truly comes down to is self discipline, maybe I can work on my art when I'm off but I'm just lazy/tired/having an art block....All I know is something needs to change! Maybe my work ethic needs to improve or maybe quitting would help me focus...
Aaaahhhh!
TBH I'm scared to quit...
am I just being a pussying and holding myself back??