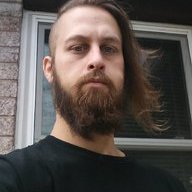 Joined

Mar 21, 2017
Messages

117
Reaction score

95
Homebase
So I know there's some of you that have some experience in that particular area and my first post on this was pretty vague, and was about general tips on the area and where to be. this post is different in that it's inspired by my general green-ness and fear of transitioning. so I have some pretty specific questions that justify a different thread from the last one and I'm hoping it isnt TOO specific or broad of an area to inquiry
Food availability: I've heard quite a lot about food banks, Food Not Bombs, etc, in the area being very useful and prominent. Are those things easily accessible in the context of going back and forth between being in the woods and not? Are they're places relatively nearby urban areas that are still viable for wilderness squatting and would make access to those things easier?
Weather: Does it rain a lot on Oly? So much that staying in the woods would be more difficult?
Community: Are their continuing squats in Oly? Active Anarchist Communes? Any community at all that me and my wife could be in cahoots with in some fashion? We might not quite be ready for close quarters living with other folks but are definitely interested in being involved in some capacity and building up friendships. Searches on the internet didn't yield much.
I really hope this post doesn't seem redundant! I'm just hoping for some specifics and real accounts from folks who've used these resources and done similar stuff.