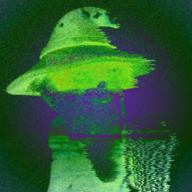 Joined

Jul 3, 2018
Messages

28
Location
@mono submitted a new file to the library:
Post Scarcity Anarchism
- Bookchin argues that the tools required for self-administration of society already exist.
"We of the twentieth century are literally the heirs of human history, the legatees of man's age-old effort to free himself from drudgery and material insecurity. For the first time in the long succession of centuries, this century—and this one alone—has elevated mankind to an entirely new level of technological achievement and to an entirely new vision of the human experience."
Click here for more info!