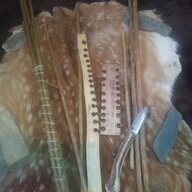 Joined

Aug 14, 2017
Messages

108
Location
So I fucked up and got the pigs on me and some other people. It turned out ok for us but not in my brain.

If I had paid more attention I would've known they were there. If I had thought about what I was doing we would've gotten away.

If I had been better I could've protected my friends but im not good enough to keep them safe.

Now I can't go outside without feeling like they're always watching me. There's cameras on most every car, in every phone, most buildings every single person in the world will snitch over absolutely nothing.

Every time I do something meaningful or just try to be my fucking self, some dumb piece of shit thinks I'm insane or a terrorist or tweaked out and calls the law, and I can't ever act myself and theres nowhere to hide and theres no privacy because i "look suspicious"

I dont look suspicious I look like a fucking filthy animal to people and they all want me gone or "reformed"

everyone in the world wants me either gone or to be normal, what the fuck do i do about it?