Kim Chee
I closed my account
I'm sure most users already know that fentanyl is winding up in their dope.
Nine people died from fentanyl overdose in Vancouver, BC last Thursday.
http://www.cbc.ca/news/canada/briti...aths-november-tally-622-so-far-2016-1.3901731
Fentanyl crisis: November death tally expected to reach 35 in Vancouver
Vancouver had 9 drug overdose deaths on Thursday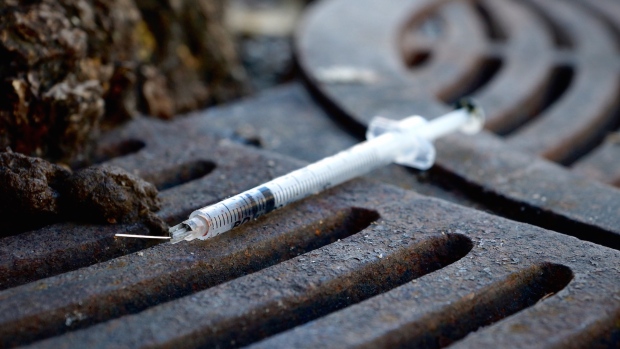 An unprotected, used needle sits on a metal grate at Carrall and Hastings streets, around the corner from the overdose treatment facility set up at 58 West Hastings St. recently. (Rafferty Baker/CBC)

The B.C Coroners Service is expected to release a tally of November overdose deaths on Monday, and officials expect the worst — predicting that 35 or more people may have died.

Health Minister Terry Lake and Provincial Health Officer Perry Kendall have both said that, while finalized numbers have not been confirmed, early estimates of opioid deaths during November appear grim.

Both say they were optimistic earlier this year after numbers from the summer appeared to indicate the crisis was improving, but statistics since then have deteriorated.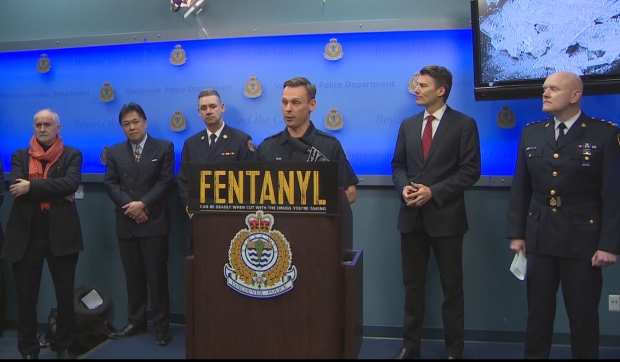 Vancouver officials held a news conference Friday to address the growing crisis of drug overdose deaths. (CBC)

Between January and October of 2016 a total of 622 people have died of overdoses in the province.

On Friday Vancouver Mayor Gregor Robertson joined emergency officials, including Vancouver Police Chief Const. Adam Palmer to address the crisis.

"Can you imagine nine people dying from any other cause in one day in our city," Palmer said.

"We need a longer-term strategy to help people in crisis."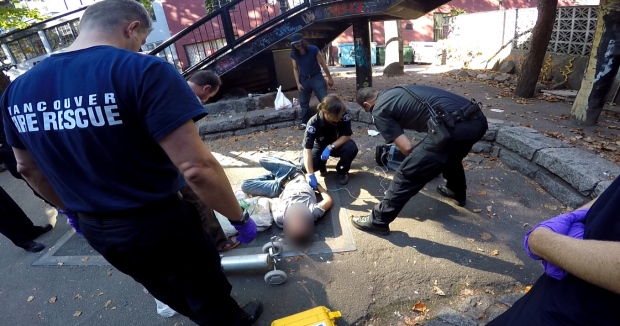 Paramedics attend to an overdose patient after three doses of Narcan fail to revive him. (CBC)

Citing statistics from his officers that suggest as many as 35 people died of fentanyl overdoses in November alone, Palmer said addicts need "treatment on demand."

B.C. Premier Christy Clark said preventing overdoses is a complex issue that requires multiple levels of response, including improved treatment options.

But she is making no new promises of more money or programs.
So far this year, illicit drug overdoses have claimed the lives of 159 people in Vancouver alone.

Fentanyl has been found to be a factor in the majority of those deaths.

Even though toxicology tests have not been completed on the nine people who died Thursday night, fentanyl is suspected in their deaths.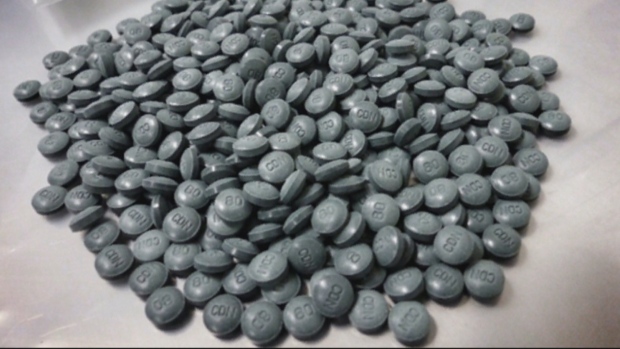 http://www.cbc.ca/news/world/aleppo-evacuation-deal-1.3901685